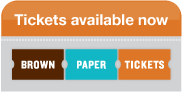 Not Your Mother's Book Club and Teenquake very proudly present New York Times and USA Today-bestselling author Tahereh Mafi in celebration of her stunning new novel, A Very Large Expanse of Sea. Joining Tahereh for this special event will be Ransom Riggs sharing the brand new installment in his #1 bestselling series, A Map of Days: Miss Peregrine's Peculiar Children #4.
---
About A Very Large Expanse of Sea: It's 2002, a year after 9/11. It's an extremely turbulent time politically, but especially so for someone like Shirin, a sixteen-year-old Muslim girl who's tired of being stereotyped.
Shirin is never surprised by how horrible people can be. She's tired of the rude stares, the degrading comments--even the physical violence--she endures as a result of her race, her religion, and the hijab she wears every day. So she's built up protective walls and refuses to let anyone close enough to hurt her. Instead, she drowns her frustrations in music and spends her afternoons break-dancing with her brother.
But then she meets Ocean James. He's the first person in forever who really seems to want to get to know Shirin. It terrifies her--they seem to come from two irreconcilable worlds--and Shirin has had her guard up for so long that she's not sure she'll ever be able to let it down.
About A Map of Days: Having defeated the monstrous threat that nearly destroyed the peculiar world, Jacob Portman is back where his story began, in Florida. Except now Miss Peregrine, Emma, and their peculiar friends are with him, and doing their best to blend in. But carefree days of beach visits and normalling lessons are soon interrupted by a discovery--a subterranean bunker that belonged to Jacob's grandfather, Abe.
Clues to Abe's double-life as a peculiar operative start to emerge, secrets long hidden in plain sight. And Jacob begins to learn about the dangerous legacy he has inherited--truths that were part of him long before he walked into Miss Peregrine's time loop.
Now, the stakes are higher than ever as Jacob and his friends are thrust into the untamed landscape of American peculiardom--a world with few ymbrynes, or rules--that none of them understand. New wonders, and dangers, await in this brilliant next chapter for Miss Peregrine's peculiar children. Their story is again illustrated throughout by haunting vintage photographs, but with a striking addition for this all-new, multi-era American adventure--full color.
Event date:
Friday, October 19, 2018 - 7:00pm
Event address:
Books Inc.
601 Van Ness Avenue