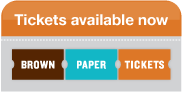 ---
Please join us for a celebration of the biggest book of 2013 Diary of a Wimpy Kid book 8, Hard Luck! It releases on November 5, 2013, and we are thrilled to announce that Jeff Kinney will be at
Books Inc. Opera Plaza  to sign books on November 15th, 2013 at 5pm.

Please join us to meet Jeff and for special Hard luck activities which will start 1 hour before the book signing and run throughout it.

The event will be capped at 1000 people, so please be sure to get your book and tickets early as they will go fast. 
Your ticket includes a copy of Diary of a Wimpy Kid 8 Hard Luck.
Event date:
Friday, November 15, 2013 - 4:00pm