Cheese Experiment (Geronimo Stilton #63) (Prebound)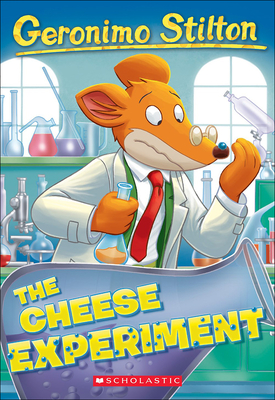 Cheese Experiment (Geronimo Stilton #63) (Prebound)
This Book Is Not Sold Online - Inquire In Store
Out of Print
Other Books in Series
This is book number 63 in the Geronimo Stilton series.
New Mouse City was in a panic. A strange epidemic had broken out -- mice everywhere were covered in weird blue spots Mouse Island's most famouse doctor immediately set to work with his team to try to find the cure... but someone was trying to stop him. Could I figure out who before I ended up blue myself?
Geronimo Stilton is the publisher of "The Rodent's Gazette," Mouse Island's most famouse newspaper. In his spare time, Mr. Stilton enjoys collecting antique cheese rinds, playing golf, and telling stories to his nephew Benjamin. He lives in New Mouse City, Mouse Island. Visit Geronimo online at www.scholastic.com/geronimostilton.