Submitted by
NYMBC
on Fri, 03/20/2015 - 10:20am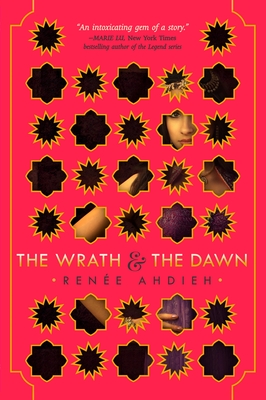 The Wrath and the Dawn by Renee Ahdieh
Expected Publication Date: May 12th, 2015
Publisher: G.P. Putnam's Sons Books for Young Readers
Genre: Fairy tales/fantasy/romance
A sumptuous and epically told love story inspired by "A Thousand and One Nights"
Every dawn brings horror to a different family in a land ruled by a killer. Khalid, the eighteen-year-old Caliph of Khorasan, takes a new bride each night only to have her executed at sunrise. So it is a suspicious surprise when sixteen-year-old Shahrzad volunteers to marry Khalid. But she does so with a clever plan to stay alive and exact revenge on the Caliph for the murder of her best friend and countless other girls. Shazi's wit and will, indeed, get her through to the dawn that no others have seen, but with a catch . . . she's falling in love with the very boy who killed her dearest friend.
She discovers that the murderous boy-king is not all that he seems and neither are the deaths of so many girls. Shazi is determined to uncover the reason for the murders and to break the cycle once and for all.
It's rare that a book so vividly fantastical comes along. A book that captures your mind so completely that you miss your train stop, weep furiously in public, and sigh in anger as soon as the last page is turned. The Wrath and the Dawn is one of those books. A new spin on the classic 1001 Nights tale with a Beauty and the Beast twist, The Wrath and the Dawn is a beautifully crafted story that twists and turns itself into something that leaves you breathless and wanting more.
Shazi sets out to right the wrongs that the 18-year-old Caliph of Khorasan has done to her people. She seeks revenge for her best friend, taken by the Caliph and murdered in the same fashion as the other girls. Every night the Caliph takes a new wife, and in the morning she's dead, found with a silken rope around her neck. The Caliph is a cruel ruler, feared by his people, but Shazi does not fear him. Her strength and unwillingness to back down to this mysterious king is admirable, and her stubborn nature keeps her alive. Throughout her time at the castle, Shazi discovers that things aren't as they seem. Is the Caliph really as cruel a king as the people think, or is something more sinister going on?
Renee Ahdieh has taken classic fairy tales and given them new life. She's written a story so real you can feel the sand of the Khorasan desert beneath your feet. Perfect, sensual, brilliant – just read it.
Reviewed by Anna, Not Your Mother's Book Club Coordinator