Submitted by
YAatBooksInc
on Sat, 10/19/2019 - 12:00am
- Written By Ava and Amanda
---
By this point, you've probably watched Melanie Martinez's short-film, K-12. If you haven't watch it now! Here are thirteen young adult books that remind us of the K-12 tracklist. (MSL=Most Suitable Lyric
1. INTO THE CROOKED PLACE we go, Wheels on the Bus turning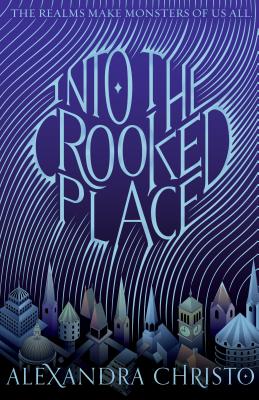 The streets of Creije are for the deadly and the dreamers, and four crooks in particular know just how much magic they need up their sleeve to survive.
Tavia, a busker ready to pack up her dark-magic wares and turn her back on Creije for good. She'll do anything to put her crimes behind her.
Wesley, the closest thing Creije has to a gangster. After growing up on streets hungry enough to swallow the weak whole, he won't stop until he has brought the entire realm to kneel before him.
Karam, a warrior who spends her days watching over the city's worst criminals and her nights in the fighting rings, making a deadly name for herself.
And Saxony, a resistance fighter hiding from the very people who destroyed her family, and willing to do whatever it takes to get her revenge.
Everything in their lives is going to plan, until Tavia makes a crucial mistake: she delivers a vial of dark magic—a weapon she didn't know she had—to someone she cares about, sparking the greatest conflict in decades. Now these four magical outsiders must come together to save their home and the world, before it's too late. But with enemies at all sides, they can trust nobody. Least of all each other.
No one's watching them, until the catalyst happens. Now, these four have to work together to save them all in this wicked, fierce book. A must read for sure!
By Alexandra Christo
MSL: No one's watching us, don't give a f--k/Wheels on the bus
2.

WICKED SAINTS and monsters are in a

Class Fight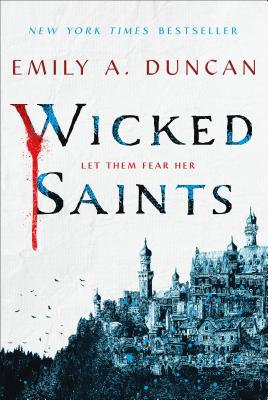 A girl who can speak to gods must save her people without destroying herself.
A prince in danger must decide who to trust
A boy with a monstrous secret waits in the wings.
Together, they must assassinate the king and stop the war.
In a centuries-long war where beauty and brutality meet, their three paths entwine in a shadowy world of spilled blood and mysterious saints, where a forbidden romance threatens to tip the scales between dark and light. Wicked Saints is the thrilling start to Emily A. Duncan's devastatingly Gothic Something Dark and Holy trilogy.
The Wicked Saints and monsters are in a class fight for their lives, and it isn't pretty.
By Emily A. Duncan
MSL: And my one true love called me a monster
3. THUNDERHEAD is The Principal of the Scythedom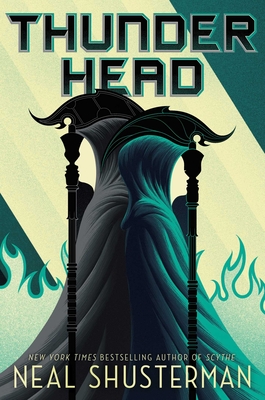 Rowan has gone rogue, and has taken it upon himself to put the Scythedom through a trial by fire. Literally. In the year since Winter Conclave, he has gone off-grid, and has been striking out against corrupt scythes—not only in MidMerica, but across the entire continent. He is a dark folk hero now—"Scythe Lucifer"—a vigilante taking down corrupt scythes in flames.
Citra, now a junior scythe under Scythe Curie, sees the corruption and wants to help change it from the inside out, but is thwarted at every turn, and threatened by the "new order" scythes. Realizing she cannot do this alone—or even with the help of Scythe Curie and Faraday, she does the unthinkable, and risks being "deadish" so she can communicate with the Thunderhead—the only being on earth wise enough to solve the dire problems of a perfect world.
Will the Thunderhead ever act to help their problems, or will it just sit back on the sidelines?
By Neal Shusterman
MSL: By the separation in this place that you've created/F--k all of your rules and guidelines/You shouldn't even be on the sidelines
4. Tova from THE GIRL THE SEA GAVE BACK feels like she's playing Show & Tell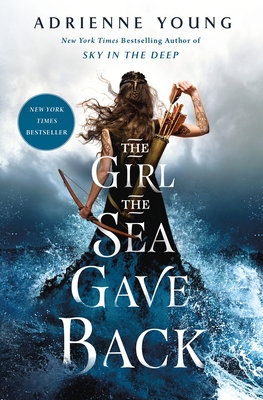 The new gut-wrenching epic from the New York Times bestselling author of Sky in the Deep.
For as long as she can remember, Tova has lived among the Svell, the people who found her washed ashore as a child and use her for her gift as a Truthtongue. Her own home and clan are long-faded memories, but the sacred symbols and staves inked over every inch of her skin mark her as one who can cast the rune stones and see into the future. She has found a fragile place among those who fear her, but when two clans to the east bury their age-old blood feud and join together as one, her world is dangerously close to collapse.
For the first time in generations, the leaders of the Svell are divided. Should they maintain peace or go to war with the allied clans to protect their newfound power? And when their chieftain looks to Tova to cast the stones, she sets into motion a series of events that will not only change the landscape of the mainland forever but will give her something she believed she could never have again—a home.
Facing the fear and mistrust of others, Tova may feel like she's playing Show & Tell. This intense, exciting read is perfect for all!
By Adrienne Young
MSL: Show and tell/I'm on display for all you f****** to see
5. Maia had better use her magic scissors to SPIN THE DAWN, or she'll get sent to The Nurse's Office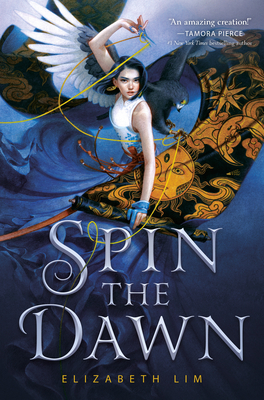 Maia Tamarin dreams of becoming the greatest tailor in the land, but as a girl, the best she can hope for is to marry well. When a royal messenger summons her ailing father, once a tailor of renown, to court, Maia poses as a boy and takes his place. She knows her life is forfeit if her secret is discovered, but she'll take that risk to achieve her dream and save her family from ruin. There's just one catch: Maia is one of twelve tailors vying for the job.
Backstabbing and lies run rampant as the tailors compete in challenges to prove their artistry and skill. Maia's task is further complicated when she draws the attention of the court magician, Edan, whose piercing eyes seem to see straight through her disguise.
And nothing could have prepared her for the final challenge: to sew three magic gowns for the emperor's reluctant bride-to-be, from the laughter of the sun, the tears of the moon, and the blood of stars. With this impossible task before her, she embarks on a journey to the far reaches of the kingdom, seeking the sun, the moon, and the stars, and finding more than she ever could have imagined.
Maia needs a "nurse's pass" to escape her village and fulfill her dreams of becoming a tailor, but the nurse's office isn't quite what it seems.
By Elizabeth Lim
MSL: Give me that pink slip of permission
6. Todd wants no part in the war's Drama Club during the SUMMER OF '69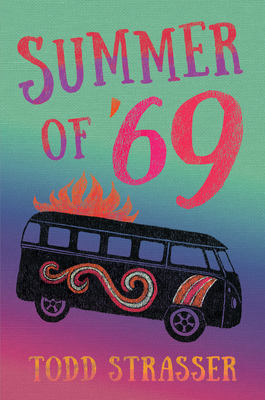 With his girlfriend, Robin, away in Canada, eighteen-year-old Lucas Baker's only plans for the summer are to mellow out with his friends, smoke weed, drop a tab or two, and head out in his microbus for a three-day happening called the Woodstock Music and Art Fair. But life veers dramatically off track when he suddenly finds himself in danger of being drafted and sent to fight in Vietnam.
If that isn't heavy enough, there's also the free-loving (and undeniably alluring) Tinsley, who seems determined to test Lucas's resolve to stay faithful to Robin; a frighteningly bad trip at a Led Zeppelin concert; a run-in with an angry motorcycle gang; parents who appear headed for a divorce; and a friend on the front lines in 'Nam who's in mortal danger of not making it back. As the pressures grow, it's not long before Lucas finds himself knocked so far down, it's starting to look like up to him.
Todd doesn't want to be part of the Vietnam War's drama, but what choice does he have?
By Tod Strasser
MSL: I never signed up for your drama club
7.Prince Emory wants a taste of that DAMSEL's Strawberry Shortcake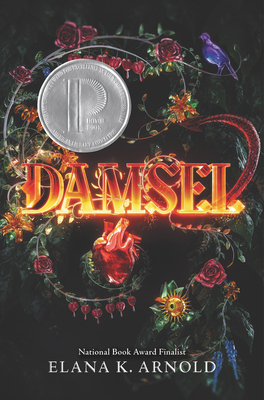 The rite has existed for as long as anyone can remember: when the prince-who-will-be-king comes of age, he must venture out into the gray lands, slay a fierce dragon, and rescue a damsel to be his bride. This is the way things have always been.
When Ama wakes in the arms of Prince Emory, however, she knows none of this. She has no memory of what came before she was captured by the dragon, or what horrors she has faced in its lair. She knows only this handsome prince, the story he tells of her rescue, and her destiny to sit on the throne beside him. Ama comes with Emory back to the kingdom of Harding, hailed as the new princess, welcomed to the court.
However, as soon as her first night falls, she begins to realize that not all is as it seems, that there is more to the legends of the dragons and the damsels than anyone knows–and that the greatest threats to her life may not be behind her, but here, in front of her.
Prince Emory expects all of her strawberry shortcake, but Ama is suspicious of their his hidden intents.
By Elana K. Arnold
MSL: It's my fault, it's my fault 'cause I put icing on top/Now, the boys want a taste of the strawberry shortcake
8. In THE GRACE YEAR, Tierney's dealing with Lunchbox Friends.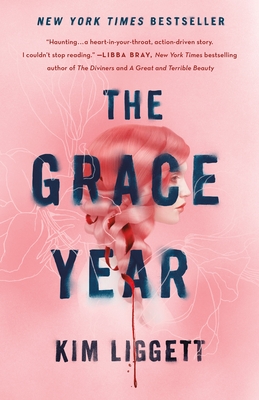 A speculative thriller in the vein of The Handmaid's Tale and The Power. Optioned by Universal and Elizabeth Banks to be a major motion picture!
SURVIVE THE YEAR.
No one speaks of the grace year. It's forbidden.
In Garner County, girls are told they have the power to lure grown men from their beds, to drive women mad with jealousy. They believe their very skin emits a powerful aphrodisiac, the potent essence of youth, of a girl on the edge of womanhood. That's why they're banished for their sixteenth year, to release their magic into the wild so they can return purified and ready for marriage. But not all of them will make it home alive.
Sixteen-year-old Tierney James dreams of a better life—a society that doesn't pit friend against friend or woman against woman, but as her own grace year draws near, she quickly realizes that it's not just the brutal elements they must fear. It's not even the poachers in the woods, men who are waiting for a chance to grab one of the girls in order to make a fortune on the black market. Their greatest threat may very well be each other.
With sharp prose and gritty realism, The Grace Year examines the complex and sometimes twisted relationships between girls, the women they eventually become, and the difficult decisions they make in-between.
With decisiveness and power, THE GRACE YEAR is a definite must-read. Girl turning on girl, Tierney learns quickly that some people are no more than Lunchbox Friends.
By Kim Liggett
MSL: We can be friends if you want to be/But only 'til the clock hits three
9. With SCARS LIKE WINGS, life can be as sour as Orange Juice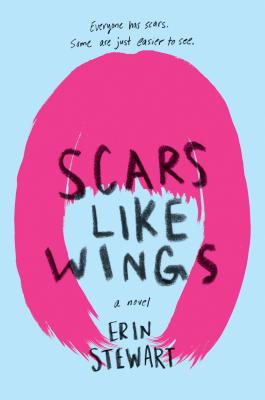 Relatable, heartbreaking, and real, this is a story of resilience--the perfect novel for readers of powerful contemporary fiction like Girl in Pieces and Every Last Word.
Before, I was a million things. Now I'm only one. The Burned Girl.
Ava Lee has lost everything there is to lose: Her parents. Her best friend. Her home. Even her face. She doesn't need a mirror to know what she looks like--she can see her reflection in the eyes of everyone around her.
A year after the fire that destroyed her world, her aunt and uncle have decided she should go back to high school. Be "normal" again. Whatever that is. Ava knows better. There is no normal for someone like her. And forget making friends--no one wants to be seen with the Burned Girl, now or ever.
But when Ava meets a fellow survivor named Piper, she begins to feel like maybe she doesn't have to face the nightmare alone. Sarcastic and blunt, Piper isn't afraid to push Ava out of her comfort zone. Piper introduces Ava to Asad, a boy who loves theater just as much as she does, and slowly, Ava tries to create a life again. Yet Piper is fighting her own battle, and soon Ava must decide if she's going to fade back into her scars . . . or let the people by her side help her fly.
Orange Juice is a song about loving yourself despite differences and things you wish could be better, and it definitely matches this touching book.
By Erin Stewart
MSL: From the words you spoke/When you're screaming at the mirror
10.Louise le Blanc from SERPENT & DOVE certainly feels like she's in Detention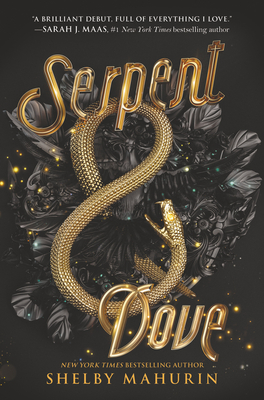 Bound as one to love, honor, or burn.
Two years ago, Louise le Blanc fled her coven and took shelter in the city of Cesarine, forsaking all magic and living off whatever she could steal. There, witches like Lou are hunted. They are feared. And they are burned.
Sworn to the Church as a Chasseur, Reid Diggory has lived his life by one principle: thou shalt not suffer a witch to live. His path was never meant to cross with Lou's, but a wicked stunt forces them into an impossible union—holy matrimony.
The war between witches and Church is an ancient one, and Lou's most dangerous enemies bring a fate worse than fire. Unable to ignore her growing feelings, yet powerless to change what she is, a choice must be made.
And love makes fools of us all.
With a love that's dangerous and unpredicatable, SERPENT & DOVE is a perfect, high-stakes read. Tensions run high and if you aren't careful, you might find yourself in detention.
By Shelby Mahurin
MSL: Hey, can you meet me tonight in detention?/I can feel your blood pressure rise, f*** this tension
11.Teacher's Pet + ALL OF US WITH WINGS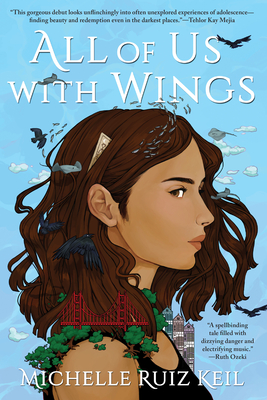 Seventeen-year-old Xochi is alone in San Francisco, running from her painful past: the mother who abandoned her, the man who betrayed her. Then one day, she meets Pallas, a precocious twelve-year-old who lives with her rock-star family in one of the city's storybook Victorians. Xochi accepts a position as Pallas's live-in governess and quickly finds her place in their household, which is relaxed and happy despite the band's larger-than-life fame.
But on the night of the Vernal Equinox, as a concert afterparty rages in the house below, Xochi and Pallas accidentally summon a pair of ancient creatures devoted to avenging the wrongs of Xochi's adolescence. She would do anything to preserve her new life, but with the creatures determined to exact vengeance on those who've hurt her, no one is safe—not the family she's chosen, nor the one she left behind.
Xochi isn't sure why she's falling for her employer: the father of the girl she's babysitting. Can she keep it a secret?
*Trigger warning: content condones underaged girls and older men*
By Michelle Ruiz Keil
MSL: You got a wife and kids, you see them daily/Don't know why you even need me
12. In THE LIBRARY OF LOST THINGS, Darcy and Asher may be High School Sweethearts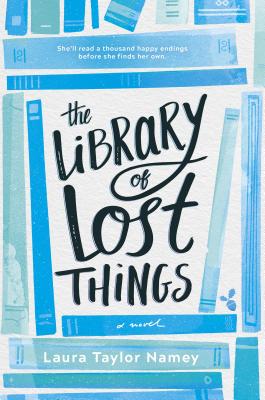 From the moment she first learned to read, literary genius Darcy Wells has spent most of her time living in the worlds of her books. There, she can avoid the crushing reality of her mother's hoarding and pretend her life is simply ordinary. But when a new property manager becomes more active in the upkeep of their apartment complex, the only home Darcy has ever known outside of her books suddenly hangs in the balance.
While Darcy is struggling to survive beneath the weight of her mother's compulsive shopping, Asher Fleet, a former teen pilot with an unexpectedly shattered future, walks into the bookstore where she works…and straight into her heart. For the first time in her life, Darcy can't seem to find the right words. Fairy tales are one thing, but real love makes her want to hide inside her carefully constructed ink-and-paper bomb shelter.
Still, after spending her whole life keeping people out, something about Asher makes Darcy want to open up. But securing her own happily-ever-after will mean she'll need to stop hiding and start living her own truth—even if it's messy.
This heartwarming, book-centered book is perfect for all readers. When Darcy meets Asher in a bookstore, they totally have the potential to become High School Sweethearts.
By Laura Taylor Namey
MSL: If you can't handle a heart like mine/Don't waste your time with me
13. It's not Recess for the THE GOOD-LUCK GIRLS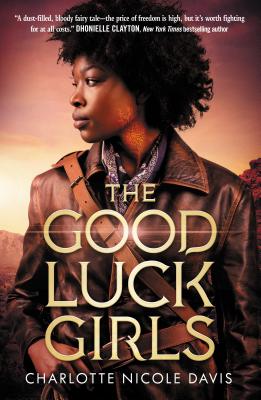 Westworld meets The Handmaid's Tale in this stunning fantasy adventure from debut author Charlotte Nicole Davis.
Aster, the protector
Violet, the favorite
Tansy, the medic
Mallow, the fighter
Clementine, the catalyst
The country of Arketta calls them Good Luck Girls--they know their luck is anything but. Sold to a "welcome house" as children and branded with cursed markings. Trapped in a life they would never have chosen.
When Clementine accidentally murders a man, the girls risk a dangerous escape and harrowing journey to find freedom, justice, and revenge in a country that wants them to have none of those things. Pursued by Arketta's most vicious and powerful forces, both human and inhuman, their only hope lies in a bedtime story passed from one Good Luck Girl to another, a story that only the youngest or most desperate would ever believe.
It's going to take more than luck for them all to survive.
This book is absolutely stunning, with adventure, friendship, and promises. Born into a life they would've never chosen, they must work together to find a place to call home.
MSL: Don't let them hurt you, baby/Just say "recess, " I'm tired