Submitted by
YAatBooksInc
on Sun, 09/01/2019 - 12:00am
- Written By Kristine
---
Even though Criminal Minds has gone on for about 14 seasons, our obsession for gore and crime (even if it does sound a little weird) is still, clearly, present. Here are some young adult books that the Criminal Minds characters would either break apart piece by piece, bask in, or simply take away with them on vacation...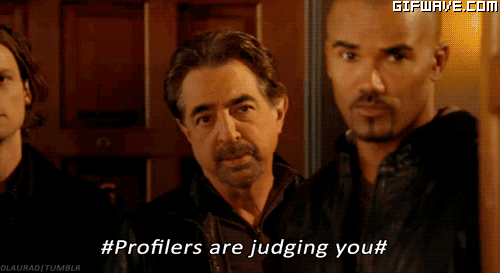 1. The BAU really would like to discover more about this unsub: The Body Finder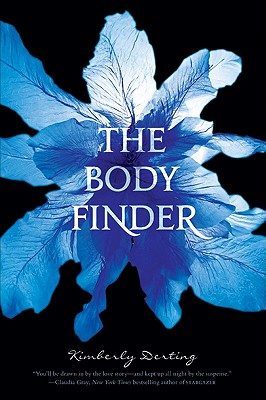 Violet Ambrose is grappling with two major issues: Jay Heaton and her morbid secret ability. While the sixteen-year-old is confused by her new feelings for her best friend since childhood, she is more disturbed by her "power" to sense dead bodies—or at least those that have been murdered. Since she was a little girl, she has felt the echoes that the dead leave behind in the world... and the imprints that attach to their killers.
Violet has never considered her strange talent to be a gift; it mostly just led her to find the dead birds her cat left for her. But now that a serial killer is terrorizing her small town, and the echoes of the local girls he's claimed haunt her daily, she realizes she might be the only person who can stop him.
Despite his fierce protectiveness over her, Jay reluctantly agrees to help Violet on her quest to find the murderer—and Violet is unnerved by her hope that Jay's intentions are much more than friendly. But even as she's falling intensely in love, Violet is getting closer and closer to discovering a killer... and becoming his prey herself.
The BAU would truly love to delve into this scary thriller and find out more about her (just like Violet is on her own journey). With a drop of romance added too (after all, each member of the BAU has their own….)
By Kimberly Derting
2.Spencer Reid would love to read this book (cause we all know, deep down he's a sucker for romance): The Universal Laws of Marco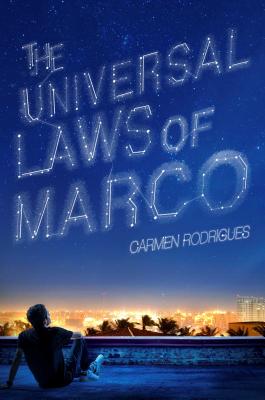 Told through the lens of a guy in love with the cosmos (and maybe two girls), The Universal Laws of Marco explores the complicated histories that bring us together and tear us apart.
In the summer before eighth grade, Marco Suarez kissed his best friend Sally Blake. This was his first spark.
And since then, whenever he's thought about that moment, he's traveled through a wormhole—of sorts—to relive those brief seconds when time sped up (or, rather, his view of time distorted) and he kissed her.
And then, at the end of that year, she disappeared, leaving in that way that people sometimes leave—alive and well and somewhere out there but gone, nonetheless. She never even said why.
And now in their senior year, Sally unexpectedly returns and Marco is shaken. Still, he holds tightly to his carefully choreographed life. A life that is full of reasons why first sparks don't matter:
Reason 1: He has a girlfriend. Her name is Erika Richards.
Reason 2: He's leaving on a full scholarship to college.
Reason 3: He's busy with his friends and making money to help support his family.
But as Marco navigates the final days of high school, he learns that leaving home is never easy and a first spark is hard to ignore.
We all know that Spencer Reid secretly aspires to have his own romance story. After all, he had one with Maeve. And, The Universal Rules of Marco really does fit his heart in the right place. Even though it probably took him less than an hour to read it… (Since he can read 20,000 words per minute with his eidetic memory).
By Carmen Rodrigues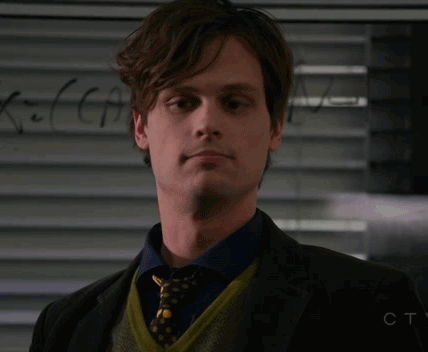 3. After a long day of murder and gore, Penelope Garcia would love to get back in touch with her own spunky adorable fox--Even the Darkest Stars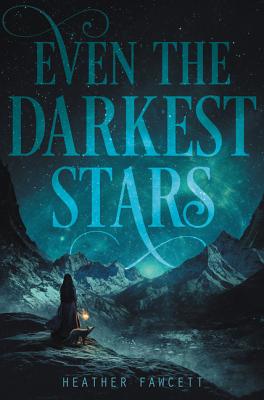 Kamzin has always dreamed of becoming one of the Emperor's royal explorers, the elite climbers tasked with mapping the wintry, mountainous Empire and spying on its enemies. She knows she could be the best in the world, if only someone would give her a chance.
But everything changes when the mysterious and eccentric River Shara, the greatest explorer ever known, arrives in her village and demands to hire Kamzin—not her older sister Lusha, as everyone had expected—for his next expedition. This is Kamzin's chance to prove herself—even though River's mission to retrieve a rare talisman for the emperor means climbing Raksha, the tallest and deadliest mountain in the Aryas. Then Lusha sets off on her own mission to Raksha with a rival explorer who is determined to best River, and Kamzin must decide what's most important to her: protecting her sister from the countless perils of the climb or beating her to the summit.
The challenges of climbing Raksha are unlike anything Kamzin expected—or prepared for—with avalanches, ice chasms, ghosts, and even worse at every turn. And as dark secrets are revealed, Kamzin must unravel the truth of their mission and of her companions—while surviving the deadliest climb she has ever faced.
After reading this, Penelope Garcia certainly wants to have her own spunky fox, just like Kamzin. We all need a pet at the end of the day to calm us down… After all, that's why we have animal-assisted therapy...
By Heather Fawcett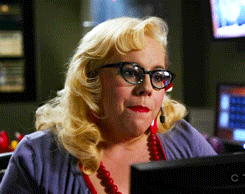 4. Aaron Hotchner needs a book about a romance in a different country in order to relax every once in a while and Her Royal Highness is the perfect one!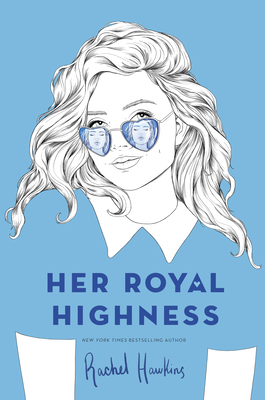 Millie Quint is devastated when she discovers that her sort-of-best friend/sort-of-girlfriend has been kissing someone else. And because Millie cannot stand the thought of confronting her ex every day, she decides to apply for scholarships to boarding schools . . . the farther from Houston the better.
Millie can't believe her luck when she's accepted into one of the world's most exclusive schools, located in the rolling highlands of Scotland. Everything about Scotland is different: the country is misty and green; the school is gorgeous, and the students think Americans are cute.
The only problem: Mille's roommate Flora is a total princess.
She's also an actual princess. Of Scotland.
At first, the girls can barely stand each other--Flora is both high-class and high-key--but before Millie knows it, she has another sort-of-best-friend/sort-of-girlfriend. Even though Princess Flora could be a new chapter in her love life, Millie knows the chances of happily ever afters are slim . . . after all, real life isn't a fairytale . . . or is it?
Aaron Hotchner needs to let loose every once in a while. And what he certainly needs is a romance in Scotland. However, Haley will always have a place in out hearts.
By Rachel Hawkins