Submitted by
YAatBooksInc
on Wed, 07/10/2019 - 11:31am
---
Teen Advisory Board Member Evgenia Reviews A Winter's Promise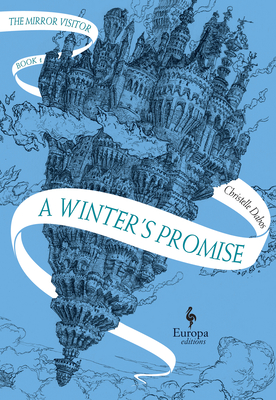 by Christelle Dabos
On the Ark of Anima, some objects can have a life of their own. Ophelia knows this better than anyone, considering that she deals with old artifacts daily at the family museum that she manages. Her skills as a reader, gleaning the past of an object through touch, make her perfect for the job. Still, the looming shadow of suitors and marriage remains, hanging over her. Finally, after ages of refusing her family's attempts at marrying her off, she finds herself engaged to the mysterious, frigid, and rude Mr. Thorn, and spirited away to his distant home at the Pole. There, she finds herself in a nest of vipers, threatened by cutthroat nobles and ruthless in-laws, with Thorn himself offering little comfort or familiarity. And, of course, there's still the question of why he chose to marry her, of all of the suitable young women on Anima.
I was enveloped by the beautiful worldbuilding and I found myself extremely invested in the lives of the characters. I adored the elegant, old-fashioned style of writing and felt that it was a perfect fit to the tone of the book. Each chapter built more and more of this fantastical world and its colorful characters. This book is filled to the brim with spellbinding images: people stepping through mirrors, scarves with lives of their own, and gigantic arks soaring in the sky. The world created by Dabos is immersive and wondrous, an interesting mix of magic and some elements of steampunk.
This book would be good for fans of "pseudo-Victorian" fantasy who love a long, winding tale of court intrigue and an extremely slow-burning romance.
A Winter's Promise is in stores now!
Love A Winter's Promise? You're in luck! The second in the series: This Missing of Clairdelune is also available.