Submitted by
YAatBooksInc
on Sat, 08/08/2020 - 11:22am
-Myth and Folk-Tale Inspired Reads-
Maia Tamarin proved her skill as a tailor when she wove the dresses of the sun, the moon, and the stars, but it will take more than a beautiful gown to hide the darkness rising up within her. . . . The stakes are higher than ever in this breathtaking sequel to Spin the Dawn, perfect for fans of Six of Crows
Maia Tamarin's journey to sew the dresses of the sun, the moon, and the stars has taken a grievous toll. She returns to a kingdom on the brink of war. Edan, the boy she loves, is gone--perhaps forever--and no sooner does she set foot in the Autumn Palace than she is forced to don the dress of the sun and assume the place of the emperor's bride-to-be to keep the peace. When the emperor's rivals learn of her deception, there is hell to pay, but the war raging around Maia is nothing compared to the battle within. Ever since she was touched by the demon Bandur, she has been changing . . . glancing in the mirror to see her own eyes glowing red; losing control of her magic, her body, her mind. It's only a matter of time before Maia loses herself completely, and in the meantime she will stop at nothing to find Edan, protect her family, and bring lasting peace to her country.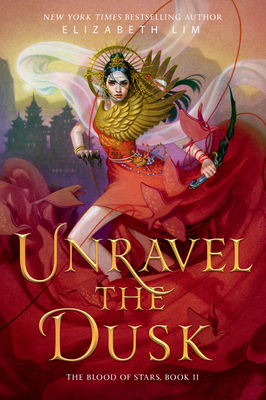 This gorgeously imagined YA debut blends shades of Neil Gaiman's Stardust and a breathtaking landscape of Hindu mythology into a radiant contemporary fantasy. The daughter of a star and a mortal, Sheetal is used to keeping secrets. Pretending to be "normal." But when an accidental flare of her starfire puts her human father in the hospital, Sheetal needs a full star's help to heal him. A star like her mother, who returned to the sky long ago. Sheetal's quest to save her father will take her to a celestial court of shining wonders and dark shadows, where she must take the stage as her family's champion in a competition to decide the next ruling house of the heavens--and win, or risk never returning to Earth at all

.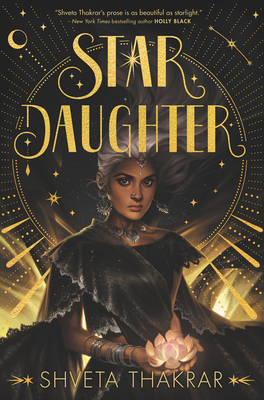 Thrust into leadership upon the death of his emperor father, young Prince Ahkin feels completely unready for his new position. Though his royal blood controls the power of the sun, he's now responsible for the lives of all the Chicome people. And despite all Ahkin's efforts, the sun is fading--and the end of the world may be at hand. For Mayana, the only daughter of the Chicome family whose blood controls the power of water, the old emperor's death may mean that she is next. Prince Ahkin must be married before he can ascend the throne, and Mayanais one of six noble daughters presented to him as a possible wife. Those who are not chosen will be sacrificed to the gods
.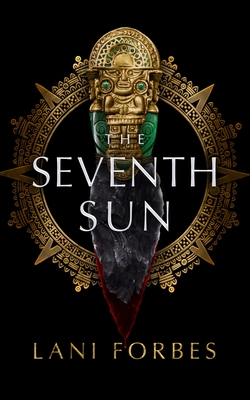 Garber's gorgeous novel combines the wonder of a Hogwarts-style magic school with the Twilight-esque dynamics of a hidden magical species that has strict rules about interacting with the human world. - BOOKLIST (Starred Review)
Some people ARE illegal. Lobizonas do NOT exist. Both of these statements are false. Manuela Azul has been crammed into an existence that feels too small for her. As an undocumented immigrant who's on the run from her father's Argentine crime-family, Manu is confined to a small apartment and a small life in Miami, Florida. Until Manu's protective bubble is shattered.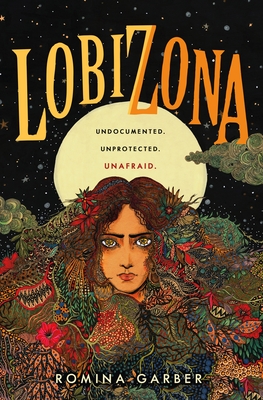 A lush tapestry of magic, romance, and revolución, drawing inspiration from Bolivian politics and history.Ximena is the decoy Condesa, a stand-in for the last remaining Illustrian royal. Her people lost everything when the usurper, Atoc, used an ancient relic to summon ghosts and drive the Illustrians from La Ciudad. Now Ximena's motivated by her insatiable thirst for revenge, and her rare ability to spin thread from moonlight. When Atoc demands the real Condesa's hand in marriage, it's Ximena's duty to go in her stead. She relishes the chance, as Illustrian spies have reported that Atoc's no longer carrying his deadly relic. If Ximena can find it, she can return the true aristócrata to their rightful place.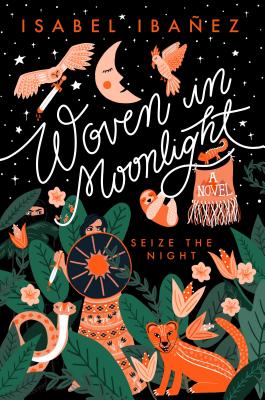 The first in a gripping fantasy duology inspired by West African folklore in which a grieving crown princess and a desperate refugee find themselves on a collision course to murder each other despite their growing attraction--from debut author Roseanne A. Brown. This New York Times bestseller is perfect for fans of Tomi Adeyemi, Renée Ahdieh, and Sabaa Tahir.
For Malik, the Solstasia festival is a chance to escape his war-stricken home and start a new life with his sisters in the prosperous desert city of Ziran. But when a vengeful spirit abducts his younger sister, Nadia, as payment to enter the city, Malik strikes a fatal deal--kill Karina, Crown Princess of Ziran, for Nadia's freedom.
But Karina has deadly aspirations of her own. Her mother, the Sultana, has been assassinated; her court threatens mutiny; and Solstasia looms like a knife over her neck. Grief-stricken, Karina decides to resurrect her mother through ancient magic . . . requiring the beating heart of a king. And she knows just how to obtain one: by offering her hand in marriage to the victor of the Solstasia competition.