Submitted by
YAatBooksInc
on Sun, 09/15/2019 - 5:22pm
- Written by By: By Ava and Amanda
---
All bops, no skips, we stan Lover! In fitting TAB fashion, here are some books that perfectly embody each of Taylor's bubbly songs.
(MSL=Most Suitable Lyric)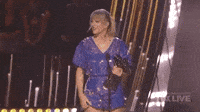 1. THE YEAR THEY FELL, they told each other "I Forgot You Existed"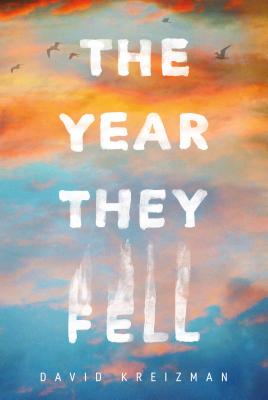 When a horrible tragedy unites five very different high school seniors, they discover the worst moment of your life can help determine who you really are in the powerful YA novel, The Year They Fell.
Josie, Jack, Archie, Harrison, and Dayana were inseparable as preschoolers. But that was before high school, before parties and football and getting into the right college. Now, as senior year approaches, they're basically strangers to each other.
Until they're pulled back together when their parents die in a plane crash. These former friends are suddenly on their own. And they're the only people who can really understand how that feels.
To survive, the group must face the issues that drove them apart, reveal secrets they've kept since childhood, and discover who they're meant to be. And in the face of public scrutiny, they'll confront mysteries their parents left behind—betrayals that threaten to break the friendships apart again.
A new family is forged in this heartbreaking, funny, and surprising book from award-winning storyteller David Kreizman. It's a deeply felt, complex journey into adulthood, exploring issues of grief, sexual assault, racism, and trauma.
Despite them trying their best to forget each other's existence, each person must stick together in order to reveal facts about each other…and to take on the future.
MSL: And I couldn't get away from ya/In my feelings more than Drake, so yeah
By David Kreizman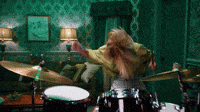 2 The STAIN on our life? Well, it's a Cruel Summer.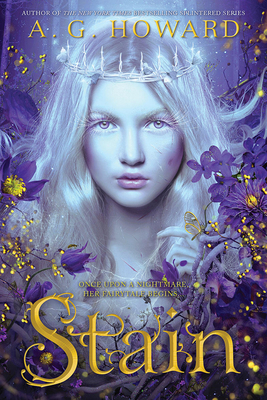 A high-fantasy gothic fairytale inspired by Hans Christian Andersen's The Princess and the Pea.
Once upon a nightmare, her fairy tale begins...
After Lyra—a princess incapable of speech or sound—is cast out of her kingdom of daylight by her wicked aunt, a witch saves her life, steals her memories, and raises her in an enchanted forest ... disguised as a boy known only as Stain. Meanwhile, in Lyra's rival kingdom, the prince of thorns and night is dying, and the only way for him to break his curse is to wed the princess of daylight, for she is his true equal. As Lyra rediscovers her identity, an impostor princess prepares to steal her betrothed prince and her crown. To win back her kingdom, save the prince, and make peace with the land of the night, Lyra must be loud enough to be heard without a voice, and strong enough to pass a series of tests—ultimately proving she's everything a traditional princess is not.
It's definitely a Cruel Summer for Lyra after she has to face imposter princesses, evil aunts, and more. A story about a princess who lost everything and fights tooth and bone to get it back, STAIN is must-read for sure.
MSL: That's what I tell 'em, no rules/In breakable heaven
By A.G. Howard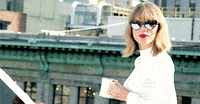 3. Lara Jean is a Lover TO ALL THE BOYS I'VE (she's) LOVED BEFORE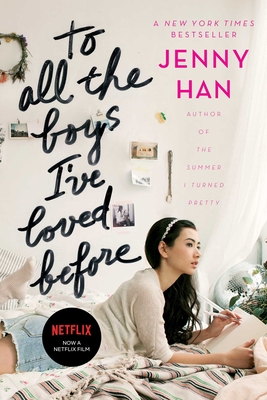 To All the Boys I've Loved Before is the story of Lara Jean, who has never openly admitted her crushes, but instead wrote each boy a letter about how she felt, sealed it, and hid it in a box under her bed. But one day Lara Jean discovers that somehow her secret box of letters has been mailed, causing all her crushes from her past to confront her about the letters: her first kiss, the boy from summer camp, even her sister's ex-boyfriend, Josh. As she learns to deal with her past loves face to face, Lara Jean discovers that something good may come out of these letters after all.
Lover is practically Lara Jean's theme song, encompassing the thrill of romance.
MSL: My heart's been borrowed and yours has been blue/All's well that ends well to end up with you/Swear to be overdramatic and true to my lover
By Jenny Han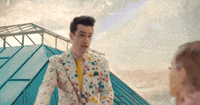 4. THE DOWNSTAIRS GIRL wishes she could reap the privileges of The (white) Man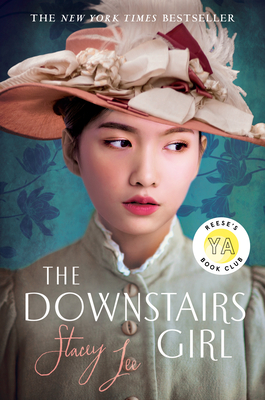 By day, seventeen-year-old Jo Kuan works as a lady's maid for the cruel daughter of one of the wealthiest men in Atlanta. But by night, Jo moonlights as the pseudonymous author of a newspaper advice column for the genteel Southern lady, "Dear Miss Sweetie." When her column becomes wildly popular, she uses the power of the pen to address some of society's ills, but she's not prepared for the backlash that follows when her column challenges fixed ideas about race and gender.
While her opponents clamor to uncover the secret identity of Miss Sweetie, a mysterious letter sets Jo off on a search for her own past and the parents who abandoned her as a baby. But when her efforts put her in the crosshairs of Atlanta's most notorious criminal, Jo must decide whether she, a girl used to living in the shadows, is ready to step into the light.
Being a Chinese girl in the sexist and racist South isn't easy when you're a saucebox like Jo. But, Jo speculates, if she was a white man, she would be revered for her "good ideas and power moves."
MSL: What I was wearing, if I was rude/Could all be separated from my good ideas and power moves
By Stacey Lee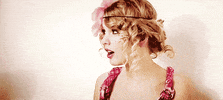 5. The SONG OF THE CRIMSON FLOWER can only be sent free by The (figurative) Archer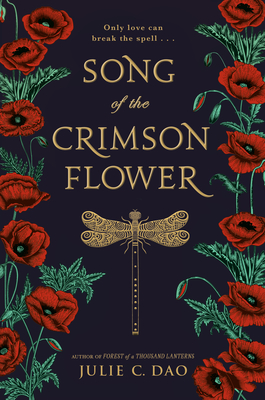 Will love break the spell? After cruelly rejecting Bao, the poor physician's apprentice who loves her, Lan, a wealthy nobleman's daughter, regrets her actions. So when she finds Bao's prized flute floating in his boat near her house, she takes it into her care, not knowing that his soul has been trapped inside it by an evil witch, who cursed Bao, telling him that only love will set him free. Though Bao now despises her, Lan vows to make amends and help break the spell.
Is Lan The Archer and Bao the prey?
MSL: 'Cause all of my enemies started out friends/Help me hold onto you
By Julie C. Dao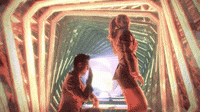 6. MAYBE THIS TIME, I Think He Knows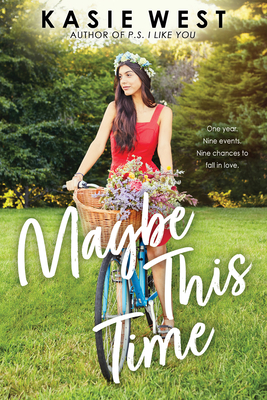 One year. Nine events. Nine chances to . . . fall in love?
Weddings. Funerals. Barbecues. New Year's Eve parties. Name the occasion, and Sophie Evans will be there. Well, she has to be there. Sophie works for the local florist, so she can be found at every big event in her small hometown, arranging bouquets and managing family dramas.
Enter Andrew Hart. The son of the fancy new chef in town, Andrew is suddenly required to attend all the same events as Sophie. Entitled, arrogant, preppy Andrew. Sophie just wants to get her job done and finish up her sketches so she can apply to design school. But every time she turns around, there is Andrew, getting in her way and making her life more complicated. Until one day she wonders if maybe complicated isn't so bad after all . . .
Told over the course of one year and following Sophie from event to event, this delightful novel from master of romantic comedy Kasie West shows how love can blossom in unexpected places.
A cute, comedic romance with plenty of opportunities for banter, this book is sure to please readers (even those claiming to be "too old" for teenage romance). It's funny, angsty, and everything in between.
MSL: Wanna see what's under that attitude
By Kasie West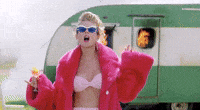 7. Miss Americana & The Heartbreak Prince are in the CIRCLE OF SHADOW

Sora can move as silently as a ghost and hurl throwing stars with lethal accuracy. Her gemina, Daemon, can win any physical fight blindfolded and with an arm tied around his back. They are apprentice warriors of the Society of Taigas—marked by the gods to be trained in magic and the fighting arts to protect the kingdom of Kichona.
As their graduation approaches, Sora and Daemon look forward to proving themselves worthy of belonging in the elite group—but in a kingdom free of violence since the Blood Rift Rebellion many years ago, it's been difficult to make their mark.
So when Sora and Daemon encounter a strange camp of mysterious soldiers while on a standard scouting mission, they decide the only thing to do to help their kingdom is to infiltrate the group. Taking this risk will change Sora's life forever—and lead her on a mission of deception that may fool everyone she's ever loved.
Love, spies, and adventure abound as Sora and Daemon unravel a complex web of magic and secrets that might tear them—and the entire kingdom—apart forever.
Sora as Miss Americana and Daemon as the Heartbreak Prince? Sign me up. In all seriousness, this book about standing up for your kingdom matches perfectly with the political-protest vibe of Miss Americana & the Heartbreak Prince.
MSL: The whole school is rolling fake dice/You play stupid games, you win stupid prizes
By Evelyn Skye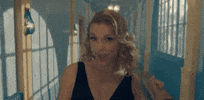 8. THE SECRET OF A HEART NOTE may be revealed with the promise of Paper Rings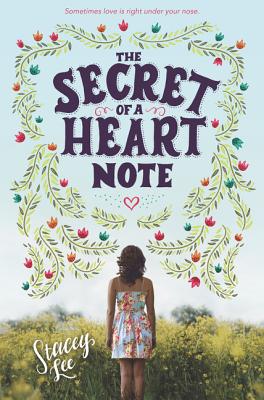 Sometimes love is right under your nose. As one of only two aromateurs left on the planet, sixteen-year-old Mimosa knows what her future holds: a lifetime of weeding, mixing love elixirs, and matchmaking—all while remaining incurably alone. For Mim, the rules are clear: falling in love would render her nose useless, taking away her one great talent. Still, Mimosa doesn't want to spend her life elbow-deep in soil and begonias. She dreams of a normal high school experience with friends, sports practices, debate club, and even a boyfriend. But when she accidentally gives an elixir to the wrong woman and has to rely on the lovesick woman's son, the school soccer star, to help fix the situation, Mim quickly begins to realize that falling in love isn't always a choice you can make.
Their romance is forbidden, but Mim would still seal it in an instant with paper rings.
MSL: I like shiny things, but I'd marry you with paper rings
By Stacey Lee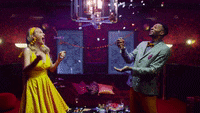 9. THE ARRIVAL OF SOMEDAY on Cornelia Street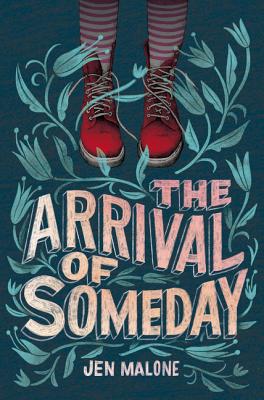 In this heartfelt and emotionally candid contemporary YA, author Jen Malone delves into the life of a teen whose world is brought to an abrupt halt when she learns she's in dire need of an organ transplant.
Hard-charging and irrepressible eighteen-year-old Amelia Linehan could see a roller derby opponent a mile away—and that's while crouched down, bent over skates, and zooming around a track at the speed of light. They don't call her Rolldemort for nothing! What she couldn't see coming, however, was the unexpected flare-up of a rare liver disorder she was born with. But now it's the only thing she—and everyone around her—can think about.
With no guarantee of a viable organ transplant, everything Amelia's been sure of—like her college plans, the mural she'd been commissioned to paint, or the possibility of one day falling in love—has become a huge question mark, threatening to drag her down into a sea of what-ifs she's desperate to avoid.
Then a friend from the past shows up. With Will, it's easy to forget about what's lurking underneath the lightness of their time together. It's easy to feel alive when all signs point elsewhere. On the other hand, with the odds decidedly not in her favor, Amelia knows this feeling couldn't last forever. But what can?
On Cornelia Street, Taylor knows her love won't last, just as how Amelia's uncertain about how long anything will last—including her burgeoning romance.
MSL: And I hope I never lose you, hope it never ends
By Jen Malone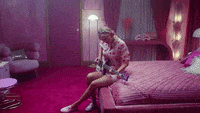 10. Will LOVEBOAT, TAIPEI be the experience of Ever's life, or will it end with her Death By A Thousand Cuts?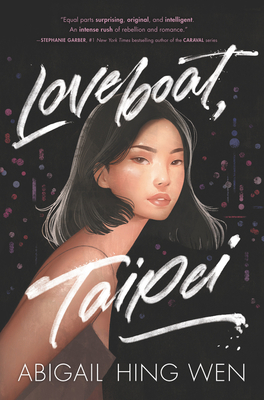 When eighteen-year-old Ever Wong's parents send her from Ohio to Taiwan to study Mandarin for the summer, she finds herself thrust among the very over-achieving kids her parents have always wanted her to be, including Rick Woo, the Yale-bound prodigy profiled in the Chinese newspapers since they were nine—and her parents' yardstick for her never-measuring-up life.
Unbeknownst to her parents, however, the program is actually an infamous teen meet-market nicknamed Loveboat, where the kids are more into clubbing than calligraphy and drinking snake-blood sake than touring sacred shrines.
Free for the first time, Ever sets out to break all her parents' uber-strict rules—but how far can she go before she breaks her own heart?
If love comes with the possibility of a breakup, would Ever risk a death of a thousand cuts? Or should she just play it safe?
MSL: I get drunk, but it's not enough/'Cause the morning comes and you're not my baby
By Abigail Hing Weng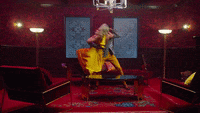 11. Shane's doing college AGAIN BUT BETTER with her London Boy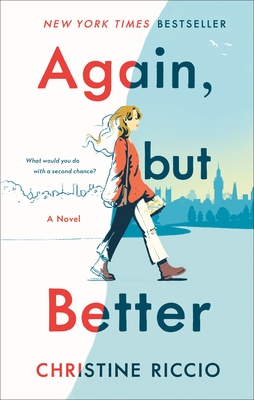 Shane has been doing college all wrong. Pre-med, stellar grades, and happy parents…sounds ideal—but Shane's made zero friends, goes home every weekend, and romance…what's that?
Her life has been dorm, dining hall, class, repeat. Time's a ticking, and she needs a change—there's nothing like moving to a new country to really mix things up. Shane signs up for a semester abroad in London. She's going to right all her college mistakes: make friends, pursue boys, and find adventure!
Easier said than done. She is soon faced with the complicated realities of living outside her bubble, and when self-doubt sneaks in, her new life starts to fall apart.
Shane comes to find that, with the right amount of courage and determination one can conquer anything. Throw in some fate and a touch of magic—the possibilities are endless.
Shane's time abroad at England has cultivated a love for her London boy.
MSL: And now I love high tea, stories from uni, and the West End/You can find me in the pub, we are watching rugby with his school friends
By Christine Riccio
12. ALICE BY HEART is convinced that Soon You'll Get Better if you hear the tale of Wonderland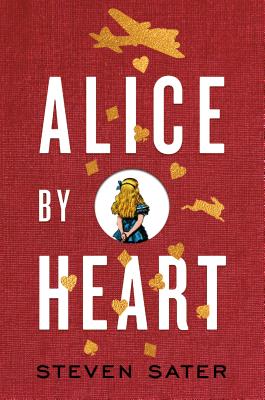 London, 1940. Amidst the rubble of the Blitz of World War II, fifteen-year-old Alice Spencer and her best friend, Alfred, are forced to take shelter in an underground tube station. Sick with tuberculosis, Alfred is quarantined, with doctors saying he won't make it through the night. In her desperation to keep him holding on, Alice turns to their favorite pastime: recalling the book that bonded them, and telling the story that she knows by heart–the story of Alice in Wonderland.
What follows is a stunning, fantastical journey that blends Alice's two worlds: her war-ravaged homeland being held together by nurses and soldiers and Winston Churchill, and her beloved Wonderland, a welcome distraction from the bombs and the death, but a place where one rule always applies: the pages must keep turning. But then the lines between these two worlds begin to blur. Is that a militant Red Cross Nurse demanding that Alice get BACK. TO. HER. BED!, or is it the infamous Queen of Hearts saying…something about her head? Soon, Alice must decide whether to stay in Wonderland forever, or embrace the pain of reality if that's what it means to grow up.
Alice tells Alfred the story of Alice in Wonderland, convinced that he'll somehow get better.
MSL: You like the nicer nurses, you make the best of a bad deal/I just pretend it isn't real
By Steven Sater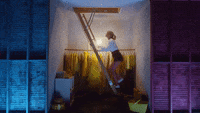 13. THE VENTRILOQUISTS pat Nazis on the head and say "You Need To Calm Down."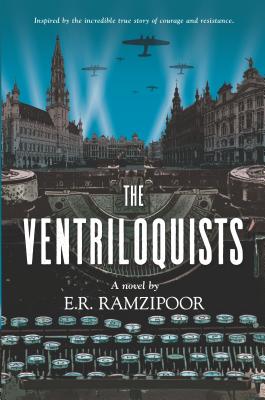 Brussels, 1943. Twelve-year-old street orphan Helene survives by living as a boy and selling copies of the country's most popular newspaper, Le Soir, now turned into Nazi propaganda. Helene's entire world changes when she befriends a rogue journalist, Marc Aubrion, who draws her into a secret network publishing dissident underground newspapers.
Aubrion's unbridled creativity and linguistic genius attract the attention of August Wolff, a high-ranking Nazi official tasked with swaying public opinion against the Allies. Wolff captures Aubrion and his comrades and gives them an impossible choice: use the newspaper to paint the Allies as monsters, or be killed. Faced with no decision at all, Aubrion has a brilliant idea: they will pretend to do the Nazis' bidding, but instead they will publish a fake edition of Le Soir that pokes fun at Hitler and Stalin—giving power back to the Belgians by daring to laugh in the face of their oppressors.
The ventriloquists have agreed to die for a joke, and they have only eighteen days to tell it.
Hitler and Stalin just need to calm down and let the people speak their minds.
MSL: You just need to take several seats and then try to restore the peace/And control your urges to scream about all the people you hate
By E. R. Ramzipoor
14. THE BOY AND GIRL WHO BROKE THE WORLD: They're False God(s)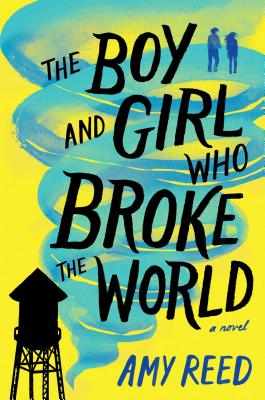 Billy Sloat and Lydia Lemon don't have much in common, unless you count growing up on the same (wrong) side of the tracks, the lack of a mother, and a persistent loneliness that has inspired creative coping mechanisms.
When the lives of these two loners are thrust together, Lydia's cynicism is met with Billy's sincere optimism, and both begin to question their own outlook on life. On top of that, weird happenings including an impossible tornado and an all-consuming fog are cropping up around them—maybe even because of them. And as the two grow closer and confront bigger truths about their pasts, they must also deal with such inconveniences as a narcissistic rock star, a war between unicorns and dragons, and eventually, of course, the apocalypse.
Billy and Lydia's friendship is one made in hell, not meant to last, but lasts anyways. Similarly, Taylor's metaphors details a relationship that might not be the healthiest, but exists anyways.
MSL: They all warned us about times like this/They say the road gets hard and you get lost
By Amy Reed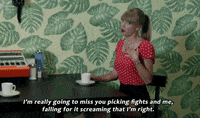 15. Basking in the Afterglow with THE BECKONING SHADOW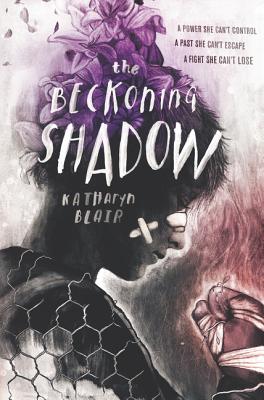 Vesper Montgomery can summon your worst fear and turn it into a reality—but she's learned the hard way that it's an addicting and dangerous power. One wrong move and you could hurt someone you love.
But when she earns a spot in the Tournament of the Unraveling, where competitors battle it out for a chance to rewrite the past, Vesper finally has a shot to reverse the mistakes that have changed her forever. She turns to Sam Hardy, a former MMA fighter who's also carrying a tragedy he desperately wants to undo. However, helping heal Sam's heart will mean breaking her own, and the competition forces her to master her powers—powers she has been terrified of since they destroyed her life.
Afterglow is a beautiful song about repenting after hurting someone you love—fitting for Vesper's powers.
MSL: Sorry that I hurt you/I don't wanna do, I don't wanna do this to you (Ooh)
By Katharyn Blair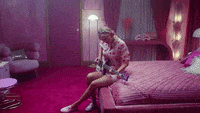 16. THE MADNESS BLOOMS in ME!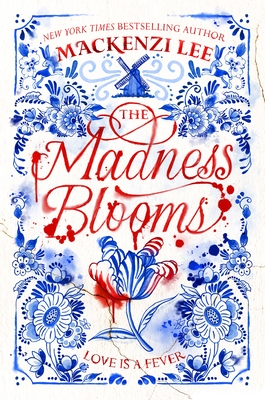 My brother Bastian was born in a tulip field, or so the story goes. The woman at the church orphanage boasted this proudly to the seed merchant who had chosen Bas as his apprentice. Lucky for me, he took us both.
When a single tulip bulb sold for the price of Amsterdam's finest houses, the flower shop was supposed to be our future, our survival. But when our master died, there wasn't even money to pay for his coffin. He, too, had caught the tulip fever.
Bas and I hatched a dangerous, outrageous plan, a plan I hoped would save our shop—and save us. I would dress as a man, take on a new name, and attempt to sell a fake Semper Augustus bulb, the rarest and most valuable tulip of all, to the one merchant in town with the money to pay for it.
But then I met his daughter, Elsje, and fell in love with her at first sight. Immediately, we were bound together. And the longer I lived a man's life, the less it felt like a disguise. The trousers fit better than dresses ever had, and my new name dripped from Elsje's tongue like sweet syrup.
Now, I hardly know—and must discover—what to do. Who to save. Who to become. Who I am.
He reassures Elsje that she'll never find another like him.
MSL: I never wanna see you walk away/And there's a lot of lame guys out there
By Mackenzi Lee
17. Even with the IMPOSSIBLE MUSIC, It's Nice to Have a Friend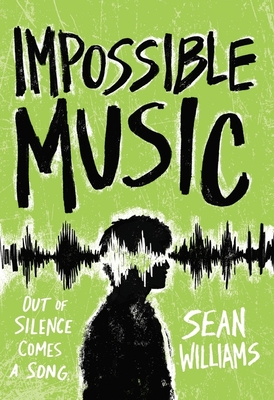 Music is Simon's life—which is why he is devastated when a stroke destroys his hearing. He resists attempts to help him adjust to his new state, refusing to be counselled, refusing to learn sign-language, refusing to have anything to do with Deaf culture. Refusing, that is, until he meets G, a tough-as-nails girl dealing with her own newly-experienced deafness.
Simon's and G's friendship is everything—showing that It's Nice to Have a Friend who's always there for you. A poignant, emotional story, IMPOSSIBLE MUSIC is perfect for fans of all genres.
MSL: You've been stressed out lately, yeah, me too
By Sean Williams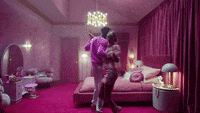 18. Step into the Daylight, reach ECHO NORTH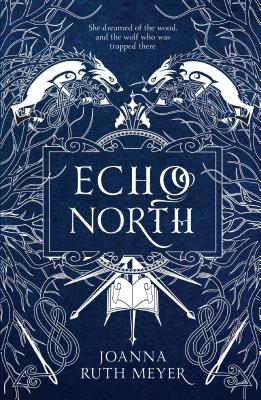 Echo Alkaev's safe and carefully structured world falls apart when her father leaves for the city and mysteriously disappears. Believing he is lost forever, Echo is shocked to find him half-frozen in the winter forest six months later, guarded by a strange talking wolf—the same creature who attacked her as a child. The wolf presents Echo with an ultimatum: If she lives with him for one year, he will ensure her father makes it home safely. But there is more to the wolf than Echo realizes
In his enchanted house beneath a mountain, each room must be sewn together to keep the home from unraveling, and something new and dark and strange lies behind every door. When centuries-old secrets unfold, Echo discovers a magical library full of books-turned-mirrors, and a young man named Hal who is trapped inside of them. As the year ticks by, the rooms begin to disappear, and Echo must solve the mystery of the wolf's enchantment before her time is up, otherwise Echo, the wolf, and Hal will be lost forever.
This magical, mysterious book perfectly fits the hopeful theme of Daylight. We highly recommend!
MSL: I've been sleeping so long in a 20-year dark night
By Joanna Ruth Meyer