Submitted by
YAatBooksInc
on Mon, 04/20/2020 - 12:49pm
Get to know Classic Shakespeare stories re-told: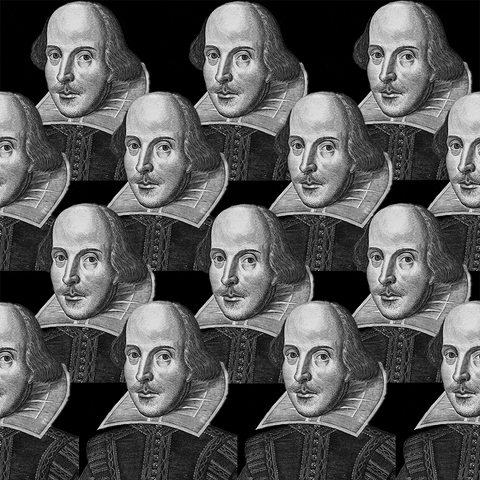 1. Twelfth Night--
The Last True Poets of the Sea: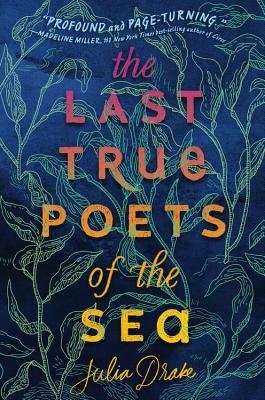 From a new voice in YA literature comes an epic, utterly unforgettable contemporary novel about a lost shipwreck, a missing piece of family history, and weathering the storms of life. Fans of Far from the Tree, We Are Okay, and Emergency Contact will love this stunning debut.
"Profound and page-turning." --Madeline Miller, #1 New York Times best-selling author of Circe

The Larkin family isn't just lucky-they persevere. At least that's what Violet and her younger brother, Sam, were always told. When the Lyric sank off the coast of Maine, their great-great-great-grandmother didn't drown like the rest of the passengers. No, Fidelia swam to shore, fell in love, and founded Lyric, Maine, the town Violet and Sam returned to every summer.
But wrecks seem to run in the family: Tall, funny, musical Violet can't stop partying with the wrong people. And, one beautiful summer day, brilliant, sensitive Sam attempts to take his own life.
Shipped back to Lyric while Sam is in treatment, Violet is haunted by her family's missing piece-the lost shipwreck she and Sam dreamed of discovering when they were children. Desperate to make amends, Violet embarks on a wildly ambitious mission: locate the Lyric, lain hidden in a watery grave for over a century.
She finds a fellow wreck hunter in Liv Stone, an amateur local historian whose sparkling intelligence and guarded gray eyes make Violet ache in an exhilarating new way. Whether or not they find the Lyric, the journey Violet takes-and the bridges she builds along the way-may be the start of something like survival.
Epic, funny, and sweepingly romantic, The Last True Poets of the Sea is an astonishing debut about the strength it takes to swim up from a wreck.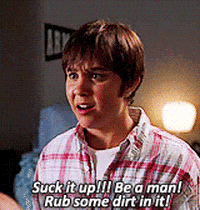 2. Much Ado about Nothing--
Nothing Happened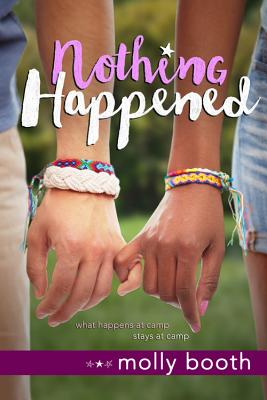 IT'S MUCH ADO . . . ABOUT EVERYTHING.

This modern-day retelling of Shakespeare's Much Ado About Nothing takes place at the idyllic Camp Dogberry, where sisters Bee and Hana Leonato have lived their whole lives. Their parents own the place, and every summer they look forward to leading little campers in crafts, swimming in the lake, playing capture the flag and Sproutball, and of course, throwing legendary counselor parties.

This year, the camp drama isn't just on the improv stage.
Bee and longtime counselor
Ben have a will-they-or-won't-they romance that's complicated by events that happened-or didn't happen-last summer. Meanwhile, Hana is falling hard for the kind but insecure Claudia, putting them both in the crosshairs of resident troublemaker John, who spreads a vicious rumor that could tear them apart.
As the counselors juggle their camp responsibilities with simmering drama that comes to a head at the Fourth of July sparkler party, they'll have to swallow their pride and find the courage to untangle the truth, whether it leads to heartbreak or happily ever after.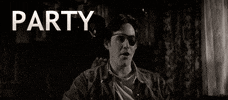 3. Hamlet--
Death Prefers Blondes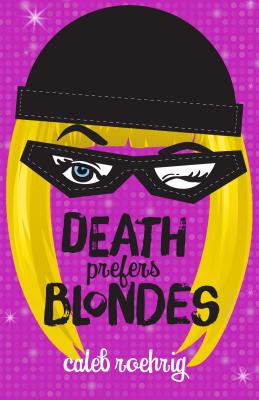 Teenage socialite Margo Manning leads a dangerous double life. By day, she dodges the paparazzi while soaking up California sunshine. By night, however, she dodges security cameras and armed guards, pulling off high-stakes cat burglaries with a team of flamboyant young men. In and out of disguise, she's in all the headlines.
But then Margo's personal life takes a sudden, dark turn, and a job to end all jobs lands her crew in deadly peril. Overnight, everything she's ever counted on is put at risk. Backs against the wall, the resourceful thieves must draw on their special skills to survive. But can one rebel heiress and four kickboxing drag queens withstand the slings and arrows of truly outrageous fortune? Or will a mounting sea of troubles end them--for good?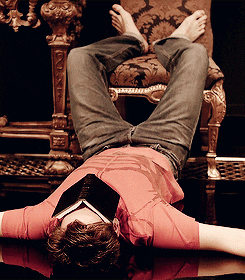 10 Things I Hate About You (Taming of the Shrew)
Much Ado About Nohting (Joss Whedon + friends)
Rome + Juliet (Leonardo DiCaprio + Claire Danes)
She's the Man (Twelfth Night-- Amanda Bynes + Channing Tatum)
The Tempest (by Julie Taymor dir. of Across the Universe)
Hamlet (David Tennant + Patrick Stewart -2009)
BBC Shakespeare Re-Told (various plays + actors i.e. James Macavoy as Macbeth in a kitchen)