Submitted by
YAatBooksInc
on Sun, 03/01/2020 - 3:28pm
By: Amanda Kay and Ava Lee
We stan Billie Eilish and her awesome, incredible, mind-blowing songs off
WHEN WE ALL FALL ASLEEP, WHERE DO WE GO?
While she's touring the world, take some time to read these books to cure that post-concert depression.
*(BTW, MSL=Most Suitable Lyric)*
1.We are THE BEHOLDER(s); it's the start of a new age
!!!!!!!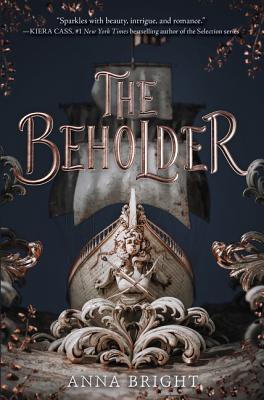 Selah has waited her whole life for a happily ever after. As the only daughter of the leader of Potomac, she knows her duty is to find the perfect match, a partner who will help secure the future of her people. Now that day has finally come.
But after an excruciatingly public rejection from her closest childhood friend, Selah's stepmother suggests an unthinkable solution: Selah must set sail across the Atlantic, where a series of potential suitors awaits—and if she doesn't come home engaged, she shouldn't come home at all.
From English castle gardens to the fjords of Norge, and under the eye of the dreaded Imperiya Yotne, Selah's quest will be the journey of a lifetime. But her stepmother's schemes aren't the only secrets hiding belowdecks…and the stakes of her voyage may be higher than any happy ending.
It's the start of an era for Billie and for Selah from THE BEHOLDER, with Selah's life being completely upheaved after an event she hadn't even considered. Fasten your seatbelts—because both are sure to get exciting.
MSL:
I have taken out my Invisalign, and this is the album
2.

The Catalog Killer

bad guy

strongly suggests KEEPing THIS TO YOURSELF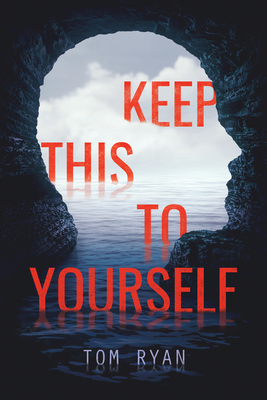 It's been a year since the Catalog Killer terrorized the sleepy seaside town of Camera Cove, killing four people before disappearing without a trace. Like everyone else in town, eighteen-year-old Mac Bell is trying to put that horrible summer behind him—easier said than done since Mac's best friend Connor was the murderer's final victim. But when he finds a cryptic message from Connor, he's drawn back into the search for the killer—who might not have been a random drifter after all. Now nobody—friends, neighbors, or even the sexy stranger with his own connection to the case—is beyond suspicion. Sensing that someone is following his every move, Mac struggles to come to terms with his true feelings towards Connor while scrambling to uncover the truth.
The Catalog Killer is Camera Cove's
bad guy
—and (s)he knows it.
MSL:
I do what I want when I'm wanting to/My soul? So cynical
3. There's no need for
xanny
: Jenna's head is already SPIN(ning)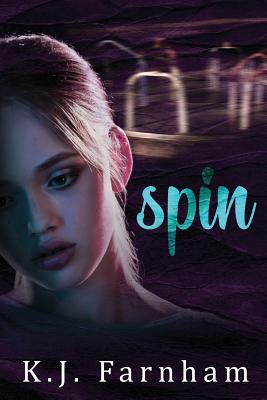 Sixteen-year-old Jenna Kemp is a typical high school girl, complete with a loyal group of friends and a seemingly understanding boyfriend. But when the demons from Jenna's childhood resurface, she's suddenly spinning out of control–drinking, partying–anything to numb the pain of the past. After distancing herself from her friends and befriending an outcast, her friends and family start questioning and judging her choices.
But when Jenna doesn't come home one night, her friends and family realize it's more than just adolescent rebellion. Jenna's mysterious disappearance proves that there's more on the line than they realized. As they sift through a series of her personal diaries, the truth becomes terrifying. Will Jenna's final diary entry reveal the greatest mystery of all–her whereabouts?
Like
xanny,
this emotionally taut book perfectly describes the party scene, and how everything inevitably spirals out of control. A definite must-read, it'll keep you on the edge!
MSL:
They're awfully bad at learning (Learning)/Make the same mistakes, blame circumstance
4. Brynna's like
you should see me in a crown
, because she'll be the ruler of THE CITY OF VEILS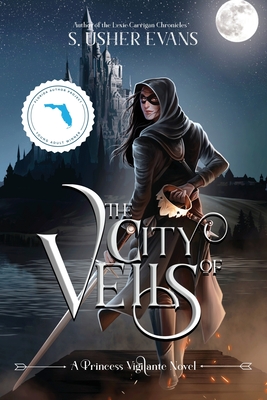 For the past three years, Brynna has been patrolling the streets of Forcadel as a masked vigilante, protecting the innocent and beating up bad guys. Her current target is Lord Beswick, a slumlord businessman who keeps the townsfolk in a vicious poverty cycle. But one fateful evening, she's captured by Felix, the captain of the king's guard, and told a shocking truth: her father and brother are dead, and she needs to hang up her mask and become queen.
Before long, she negotiates a deal with Felix: attend to her royal duties during the day and continue her vigilante mission to take out Lord Beswick at night - at least until her coronation. But the politics of Forcadel are as volatile as the streets, and Brynna isn't sure whom she can trust in the castle. With two royals dead in less than a month, she must use all her wits to make sure she isn't the third
When the crown is thrust upon her, Brynna doesn't falter, rather it just makes her more emblazoned to do the right thing. Truly, you should see her in a crown—because she owns it.
MSL:
You should see me in a crown/I'm gonna run this nothing town
5.all the good girls go to hell
… so where does THE EVIL QUEEN go?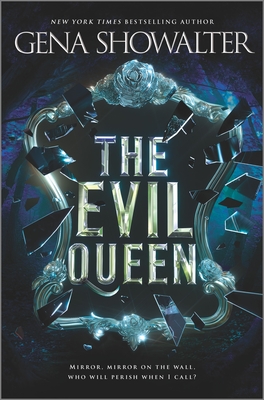 Welcome to the Forest of Good and Evil. A dream come true, and a living nightmare.
Evil isn't born, it's made. One thought and action at a time. Take a good look at what you've made.
Far, far away, in the realm of Enchantia, creatures of legend still exist, magic is the norm and fairy tales are real. Except, fairy tales aren't based on myths and legends of the past—they are prophecies of the future.
Raised in the mortal realm, Everly Morrow has no idea she's a real life fairy tale princess—until she manifests an ability to commune with mirrors.
Look. See… What will one peek hurt?
Soon, a horrifying truth is revealed. She is fated to be Snow White's greatest enemy, the Evil Queen.
With powers beyond her imagination or control—and determined to change Fate itself—Everly returns to the land of her birth. There, she meets Roth Charmaine, the supposed Prince Charming. Their attraction is undeniable, but their relationship is doomed.
As bits and pieces of the prophecy unfold, Everly faces one betrayal after another, and giving in to her dark side proves more tempting every day. Can she resist, or will she become the queen—and villain—she was born to be?
Everly knows that she should try to stay good, but if
all the good girls go to hell,
then where's the fun in that. A fairytale retelling of Snow White, this book is interesting and will leave you yearning for more.
MSL:
Can't commit to anything but a crime
6. IT'S NOT LIKE IT'S A SECRET that Caleb
wish
(es)
you
(Sana)
were gay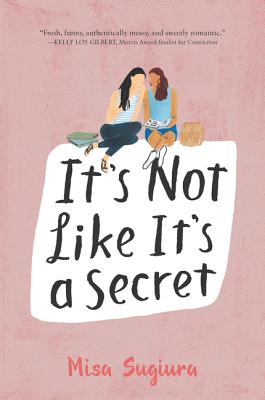 Sixteen-year-old Sana Kiyohara has too many secrets. Some are small, like how it bothers her when her friends don't invite her to parties. Some are big, like that fact that her father may be having an affair. And then there's the one that she can barely even admit to herself—the one about how she might have a crush on her best friend.
When Sana and her family move to California she begins to wonder if it's finally time for some honesty, especially after she meets Jamie Ramirez. Jamie is beautiful and smart and unlike anyone Sana's ever known. There are just a few problems: Sana's new friends don't trust Jamie's crowd; Jamie's friends clearly don't want her around anyway; and a sweet guy named Caleb seems to have more-than-friendly feelings for her. Meanwhile, her dad's affair is becoming too obvious to ignore anymore
Sana always figured that the hardest thing would be to tell people that she wants to date a girl, but as she quickly learns, telling the truth is easy… what comes after it, though, is a whole lot more complicated.
IF Caleb was Billie Eilish in some alternate universe… Caleb needs a reason as to why Sana won't date him, wishing she was gay to justify her rejection. Will he get his wish?
MSL:
To spare my pride/To give your lack of interest an explanation/Don't say I'm not your type/Just say that I'm not your preferred sexual orientation
7. when the party's over, give your strife to THE GRIEF KEEPER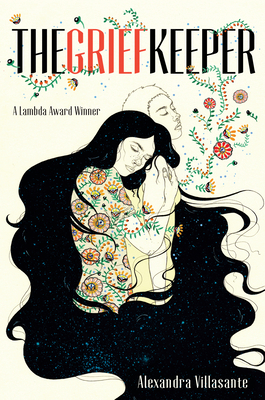 Seventeen-year-old Marisol has always dreamed of being American, learning what Americans and the US are like from television and Mrs. Rosen, an elderly expat who had employed Marisol's mother as a maid. When she pictured an American life for herself, she dreamed of a life like Aimee and Amber's, the title characters of her favorite American TV show. She never pictured fleeing her home in El Salvador under threat of death and stealing across the US border as "an illegal", but after her brother is murdered and her younger sister, Gabi's, life is also placed in equal jeopardy, she has no choice, especially because she knows everything is her fault. If she had never fallen for the charms of a beautiful girl named Liliana, Pablo might still be alive, her mother wouldn't be in hiding and she and Gabi wouldn't have been caught crossing the border.
But they have been caught and their asylum request will most certainly be denied. With truly no options remaining, Marisol jumps at an unusual opportunity to stay in the United States. She's asked to become a grief keeper, taking the grief of another into her own body to save a life. It's a risky, experimental study, but if it means Marisol can keep her sister safe, she will risk anything. She just never imagined one of the risks would be falling in love, a love that may even be powerful enough to finally help her face her own crushing grief.
when the party's over
, Marisol can take your grief to save your life, but in doing so, may ruin her own life.
MSL:
Don't you know too much already?/I'll only hurt you if you let me
8. SINCE WE LAST SPOKE between the (
8 ÷
4) of us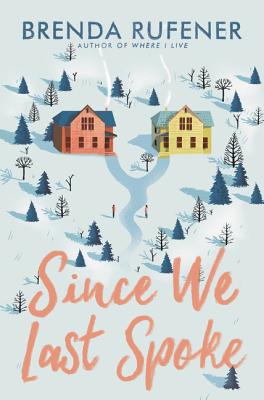 When Aggi Frank and Max Granger finally admitted their feelings for each other last December, it felt like love was beautiful and endless... until it wasn't.
A fatal car accident involving their older siblings throws their lives into sudden chaos. And with a restraining order now in place between the two bitter households, Aggi and Max's love runs cold. Being together again seems like a distant fantasy, even though they share the same driveway.
Still, Plum Lake is a small town, and staying apart can't last forever. Aggi and Max eventually reunite at a lake-house party hosted by a mutual friend and break the ice after a year of silence. But just as they begin to rebuild their relationship, the unthinkable happens when Aggi's little sister, Grace, flees from home after their father spirals into a fit of rage. With a support system of friends close by, Aggi and Max must confront each other and their families in the hopes of mending all the broken pieces.
Aggi and Max
look at each like they're see-through
, but is it possible to make amends?
MSL:
I know you don't care/But can you listen?/I came committed, guess I overdid it
9. my strange addiction
with the TEETH IN THE MIST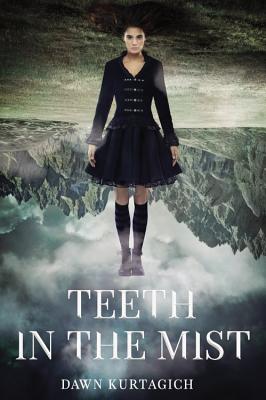 Before the birth of time, a monk uncovers the Devil's Tongue and dares to speak it. The repercussions will be felt for generations...
Sixteen-year-old photography enthusiast Zoey has been fascinated by the haunted, burnt-out ruins of Medwyn Mill House for as long as she can remember--so she and her best friend, Poulton, run away from home to explore them. But are they really alone in the house? And who will know if something goes wrong?
In 1851, seventeen-year-old Roan arrives at the Mill House as a ward--one of three, all with something to hide from their new guardian. When Roan learns that she is connected to an ancient secret, she must escape the house before she is trapped forever.
1583. Hermione, a new young bride, accompanies her husband to the wilds of North Wales where he plans to build the largest water mill and mansion in the area. But rumors of unholy rituals lead to a tragic occurrence and she will need all her strength to defeat it.
Three women, centuries apart, drawn together by one Unholy Pact. A pact made by a man who, more than a thousand years later, may still be watching...
Zoey sure has a
strange addiction
to the Medwyn Mill House...will that be her downfall?
MSL:
My doctors can't explain/My symptoms or my pain/But you are my strange addiction
10. When you
bury a friend,
you'll have to learn HOW TO MAKE FRIENDS WITH THE DARK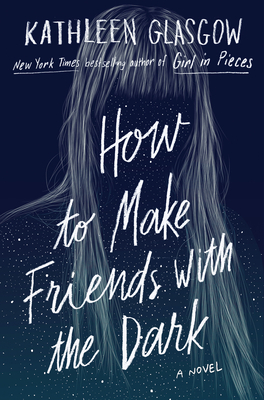 Here is what happens when your mother dies.
It's the brightest day of summer and it's dark outside. It's dark in your house, dark in your room, and dark in your heart. You feel like the darkness is going to split you apart.
That's how it feels for Tiger. It's always been Tiger and her mother against the world. Then, on a day like any other, Tiger's mother dies. And now it's Tiger, alone.
Here is how you learn to make friends with the dark.
Honestly, I'm 100% sure HOW TO MAKE FRIENDS WITH THE DARK and
Bury A Friend
were destined for each other. Saying they're similar is an understatement: Fear, loneliness, and grief both make their fair share of appearances within both.
MSL:
Step on the glass, staple your tongue (Ahh)/Bury a friend, try to wake up (Ah-ahh)
11. It's ALL WE COULD HAVE BEEN, a lost game of
ilomilo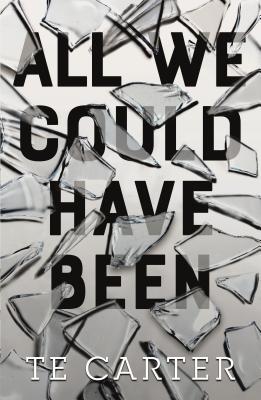 Five years ago, Lexie walked home from school after her older brother failed to pick her up. When she entered her house, her brother sat calmly, waiting for the police to come arrest him for the heinous crime he had just committed.
Treated like a criminal herself, Lexie now moves from school to school hiding who she is—who she's related to. She struggles with loving her brother, the PTSD she now suffers from, and wanting to just live a normal life. But how can she be normal when she can't even figure out how to just live?
This is a powerful look at the assumptions we make about people. Lexie's emotional journey to separate her brother's horrific act from herself is stunning and heartbreaking. This is Lexie's story and journey—not her brother's—and it will stay with you long after you turn the last page.
This book is absolutely heartbreaking, just like the quiet softness of Billie's voice in
ilomilo
. It's a story of what could have been and what it means to love even when it will cost you everything.
MSL:
Said I couldn't love someone/'Cause I might break
12 .Vicky wanted them to
listen before i go
; now all she has is
THE MEMORY OF LIGHT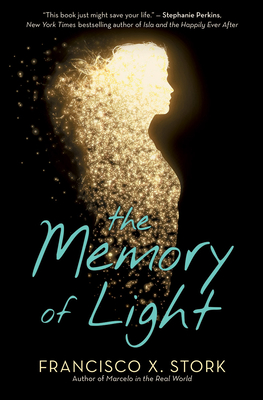 16-year-old Vicky Cruz wakes up in a hospital's mental ward after a failed suicide attempt. Now she must find a path to recovery - and perhaps rescue some others along the way.
When Vicky Cruz wakes up in the Lakeview Hospital Mental Disorders ward, she knows one thing: After her suicide attempt, she shouldn't be alive. But then she meets Mona, the live wire; Gabriel, the saint; E.M., always angry; and Dr. Desai, a quiet force. With stories and honesty, kindness and hard work, they push her to reconsider her life before Lakeview, and offer her an acceptance she's never had.
But Vicky's newfound peace is as fragile as the roses that grow around the hospital. And when a crisis forces the group to split up, sending Vick back to the life that drove her to suicide, she must try to find her own courage and strength. She may not have them. She doesn't know.
Inspired in part by the author's own experience with depression, The Memory of Light is the rare young adult novel that focuses not on the events leading up to a suicide attempt, but the recovery from one - about living when life doesn't seem worth it, and how we go on anyway.
listen before i go
leads up to Vicky's suicide attempt, THE MEMORY OF LIGHT is the aftermath.
MSL:
That's what a year-long headache does to you/I'm not okay, I feel so scattered
13. Miyoung, as the WICKED FOX, doesn't want to say
i love you
to Jihoon
,
but it's the truth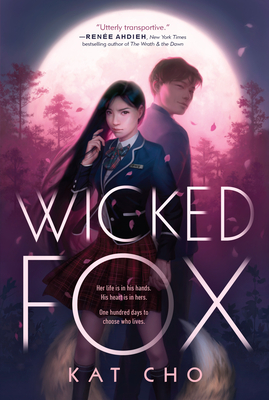 A fresh and addictive fantasy-romance set in modern-day Seoul.
Eighteen-year-old Gu Miyoung has a secret--she's a gumiho, a nine-tailed fox who must devour the energy of men in order to survive. Because so few believe in the old tales anymore, and with so many evil men no one will miss, the modern city of Seoul is the perfect place to hide and hunt.
But after feeding one full moon, Miyoung crosses paths with Jihoon, a human boy, being attacked by a goblin deep in the forest. Against her better judgment, she violates the rules of survival to rescue the boy, losing her fox bead--her gumiho soul--in the process.
Jihoon knows Miyoung is more than just a beautiful girl--he saw her nine tails the night she saved his life. His grandmother used to tell him stories of the gumiho, of their power and the danger they pose to humans. He's drawn to her anyway.
With murderous forces lurking in the background, Miyoung and Jihoon develop a tenuous friendship that blossoms into something more. But when a young shaman tries to reunite Miyoung with her bead, the consequences are disastrous . . . forcing Miyoung to choose between her immortal life and Jihoon's.
Honestly, this has to be one of my favorite songs on this album. It's softly devastating and matches perfectly with the forbidden romance of WICKED FOX. With its adventure, excitement, and romance, WICKED FOX is a book you have to read!
MSL:
You didn't mean to say "I love you"/I love you and I don't want to, ooh
14. THE WISE AND THE WICKED are foolish to say "
goodbye"
to their fates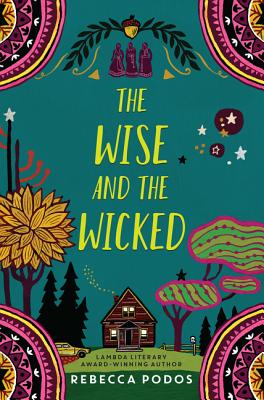 Ruby Chernyavsky has been told the stories since she was a child: The women in her family, once possessed of great magical abilities to remake lives and stave off death itself, were forced to flee their Russian home for America in order to escape the fearful men who sought to destroy them. Such has it always been, Ruby's been told, for powerful women. Today, these stories seem no more real to Ruby than folktales, except for the smallest bit of power left in their blood: when each of them comes of age, she will have a vision of who she will be when she dies—a destiny as inescapable as it is inevitable. Ruby is no exception, and neither is her mother, although she ran from her fate years ago, abandoning Ruby and her sisters. It's a fool's errand, because they all know the truth: there is no escaping one's Time.
Until Ruby's great-aunt Polina passes away, and, for the first time, a Chernyavsky's death does not match her vision. Suddenly, things Ruby never thought she'd be allowed to hope for—life, love, time—seem possible. But as she and her cousin Cece begin to dig into the family's history to find out whether they, too, can change their fates, they learn that nothing comes without a cost. Especially not hope.
Ruby and Cece learn it's possible to say "
goodbye
" to their fates, but does the
goodbye
come at a cost?
MSL:
And all the good girls go to Hell/Bite my tongue, bide my time