Submitted by
YAatBooksInc
on Thu, 04/15/2021 - 11:02am
By Avalon and Amanda
Some of our favorite songs from folklore made the list for Taylor Swift's "the sleepless nights" chapter. Here are five books that remind us of them!
1.exile - EVERY SINGLE LIE by Rachel Vincent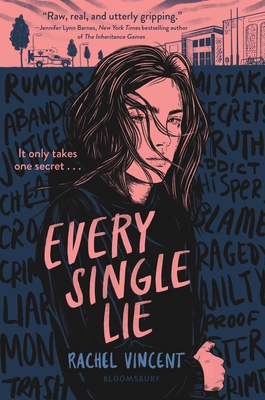 Nobody in sixteen-year-old Beckett's life seems to be telling the whole story. Her boyfriend Jake keeps hiding texts, which could mean he's cheating on her. Her father lied about losing his job and so much more before his shocking death. And everyone in school seems to be whispering about her and her family behind her back.
But none of that compares to the day Beckett finds the body of a newborn baby in a gym bag--Jake's gym bag--on the floor of her high school locker room. As word leaks out, rumors that Beckett's the mother take off like wildfire in a town all too ready to believe the worst of her.
Beckett soon finds herself facing threats and accusations both heartbreaking and dangerous. Nobody believes her side of the story, and as the police investigation unfolds, she discovers that everyone has a secret to hide and the truth could alter everything she thought she knew.
"You were my town / Now I'm in exile seein' you out"
Because of vicious rumors, Beckett from EVERY SINGLE LIE is exiled from her smalltown.
2. hoax - The Mirror Season by Anna-Marie McLemore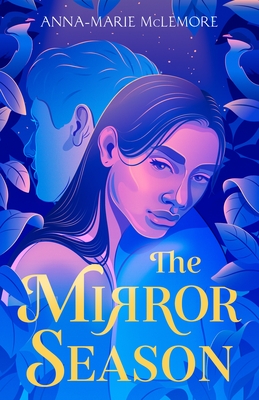 When two teens discover that they were both sexually assaulted at the same party, they develop a cautious friendship through her family's possibly-magical pastelería, his secret forest of otherworldly trees, and the swallows returning to their hometown, in Anna-Marie McLemore's The Mirror Season...
Graciela Cristales' whole world changes after she and a boy she barely knows are assaulted at the same party. She loses her gift for making enchanted pan dulce. Neighborhood trees vanish overnight, while mirrored glass appears, bringing reckless magic with it. And Ciela is haunted by what happened to her, and what happened to the boy whose name she never learned.
But when the boy, Lock, shows up at Ciela's school, he has no memory of that night, and no clue that a single piece of mirrored glass is taking his life apart. Ciela decides to help him, which means hiding the truth about that night. Because Ciela knows who assaulted her, and him. And she knows that her survival, and his, depend on no one finding out what really happened.
"Don't want no other shade of blue / But you / No other sadness in the world would do"
A journey of healing, trust, and finding magic, this beautiful story will leave your heart aching.
3. my tears ricochet - Chlorine Sky by Mahogany L. Browne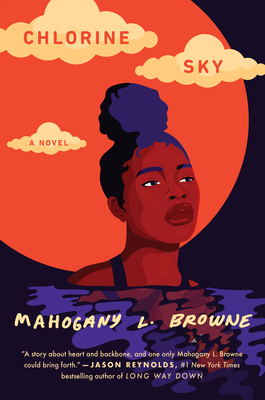 A novel-in-verse about a young girl coming-of-age and stepping out of the shadow of her former best friend. Perfect for readers of Elizabeth Acevedo and Nikki Grimes.
She looks me hard in my eyes
& my knees lock into tree trunks
My eyes don't dance like my heartbeat racing
They stare straight back hot daggers.
I remember things will never be the same.
I remember things.
With gritty and heartbreaking honesty, Mahogany L. Browne delivers a novel-in-verse about broken promises, fast rumors, and when growing up means growing apart from your best friend
"And if I'm dead to you, why are you at the wake?" This stunning novel in verse is beautifully written and Sky's narration hits so close to home as friendships break apart and she faces her own insecurities—a must-read for sure.
4. this is me trying - CONCRETE ROSE by Angie Thomas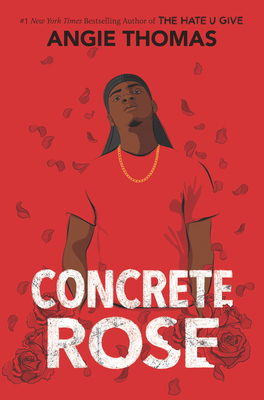 If there's one thing seventeen-year-old Maverick Carter knows, it's that a real man takes care of his family. As the son of a former gang legend, Mav does that the only way he knows how: dealing for the King Lords. With this money he can help his mom, who works two jobs while his dad's in prison.
Life's not perfect, but with a fly girlfriend and a cousin who always has his back, Mav's got everything under control.
Until, that is, Maverick finds out he's a father.
Suddenly he has a baby, Seven, who depends on him for everything. But it's not so easy to sling dope, finish school, and raise a child. So when he's offered the chance to go straight, he takes it. In a world where he's expected to amount to nothing, maybe Mav can prove he's different.
When King Lord blood runs through your veins, though, you can't just walk away. Loyalty, revenge, and responsibility threaten to tear Mav apart, especially after the brutal murder of a loved one. He'll have to figure out for himself what it really means to be a man.
"Fell behind all my classmates and I ended up here"
Though Mav wasn't given the headstart in life that his peers have, he's determined to get ahead now that he has a family to care for.
5. Illicit Affairs The Divines by Ellie Eaton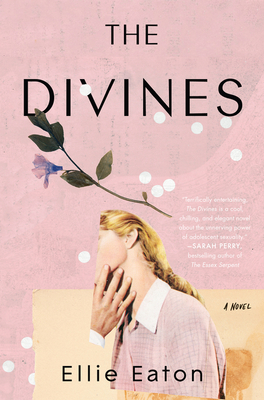 With the emotional power of Normal People and the reflective haze of The Girls, a magnetic novel that moves between present-day Los Angeles and a British boarding school in the 1990s, exploring the destructive relationships between teenage girls.
Can we ever really escape our past?
The girls of St John the Divine, an elite English boarding school, were notorious for flipping their hair, harassing teachers, chasing boys, and chain-smoking cigarettes. They were fiercely loyal, sharp-tongued, and cuttingly humorous in the way that only teenage girls can be. For Josephine, now in her thirties, the years at St John were a lifetime ago. She hasn't spoken to another Divine in fifteen years, not since the day the school shuttered its doors in disgrace.
Yet now Josephine inexplicably finds herself returning to her old stomping grounds. The visit provokes blurry recollections of those doomed final weeks that rocked the community. Ruminating on the past, Josephine becomes obsessed with her teenage identity and the forgotten girls of her one-time orbit. With each memory that resurfaces, she circles closer to the violent secret at the heart of the school's scandal. But the more Josephine recalls, the further her life unravels, derailing not just her marriage and career, but her entire sense of self.
Suspenseful, provocative, and compulsively readable, The Divines is a scorching examination of the power of adolescent sexuality, female identity, and the destructive class divide. Exposing the tension between the lives we lead as adults and the experiences that form us, Eaton probes us to consider how our memories as adults compel us to reexamine our pasts.
"Take the words for what they are / A dwindling, mercurial high"
The Divines feels like the buildup taking place throughout Illicit Affairs—beautifully written, mysterious, and cruel.
6. madwoman - ANGEL OF GREENWOOD by Randi Pink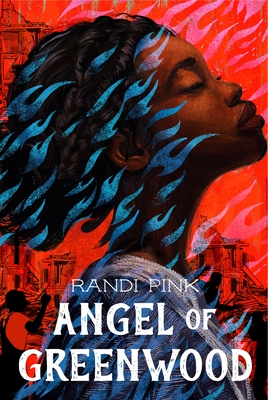 Seventeen-year-old Isaiah Wilson is, on the surface, a town troublemaker, but is hiding that he is an avid reader and secret poet, never leaving home without his journal. A passionate follower of WEB. Du Bois, he believes that black people should rise up to claim their place as equals.
Sixteen-year-old Angel Hill is a loner, mostly disregarded by her peers as a goody-goody. Her father is dying, and her family's financial situation is in turmoil. Also, as a loyal follower of Booker T. Washington, she believes, through education and tolerance, that black people should rise slowly and without forced conflict.
Though they've attended the same schools, Isaiah never noticed Angel as anything but a dorky, Bible toting church girl. Then their English teacher offers them a job on her mobile library, a three-wheel, two-seater bike. Angel can't turn down the money and Isaiah is soon eager to be in such close quarters with Angel every afternoon.
But life changes on May 31, 1921 when a vicious white mob storms the community of Greenwood, leaving the town destroyed and thousands of residents displaced. Only then, Isaiah, Angel, and their peers realize who their real enemies are.
"And you'll poke that bear 'til her claws come out"
Both the madwoman and the folks of ANGEL OF GREENWOOD know that the oppressed won't stay quiet for long.