Submitted by
YAatBooksInc
on Fri, 06/04/2021 - 3:53pm
By Ava and Tiffany
Champagne problems - All Your Twisted Secrets

Happiness - Lies Like Poison

It's time to go - Chlorine Sky

Tolerate it - Sing me Forgotten

Coney Island - The Infinity Courts

Hoax - Hurricane Summer
Lately, we've been obsessed with Taylor Swift's EPs. Here are six young adult books that remind us of the tracks on the "dropped your hand while dancing" chapter.
Champagne Problems - All Your Twisted Secrets by Diana Urban --

"You had a speech, you're speechless. Love slipped beyond your reaches" Complicated circumstances leads Amber to break up with her boyfriend and leave him speechless, much like what happened in Champagne Problems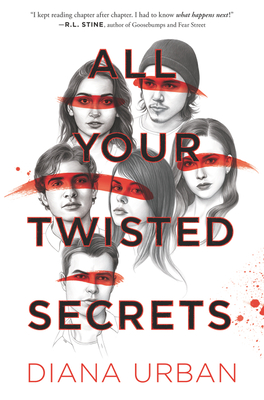 Welcome to dinner, and again, congratulations on being selected. Now you must do the selecting.
What do the queen bee, star athlete, valedictorian, stoner, loner, and music geek all have in common? They were all invited to a scholarship dinner, only to discover it's a trap. Someone has locked them into a room with a bomb, a syringe filled with poison, and a note saying they have an hour to pick someone to kill … or else everyone dies.
Amber Prescott is determined to get her classmates and herself out of the room alive, but that might be easier said than done. No one knows how they're all connected or who would want them dead. As they retrace the events over the past year that might have triggered their captor's ultimatum, it becomes clear that everyone is hiding something. And with the clock ticking down, confusion turns into fear, and fear morphs into panic as they race to answer the biggest question: Who will they choose to die?
Happiness - Lies Like Poison by Chelsea Pitcher

"There'll be happiness after you, but there was happiness because of you."

Even after Bella catches her boyfriend cheating on her with her friend, she is able to hold onto both memories of happiness because of him and discover happiness after him, much like Happiness's message.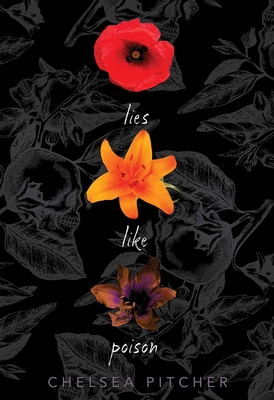 Poppy, Lily, and Belladonna would do anything to protect their best friend, Raven. So when they discovered he was suffering abuse at the hands of his stepmother, they came up with a lethal plan: petals of poppy, belladonna, and lily in her evening tea so she'd never be able to hurt Raven again. But someone got cold feet, the plot faded to a secret of the past, and the group fell apart.
Three years later, on the eve of Raven's seventeenth birthday, his stepmother turns up dead. But it's only belladonna found in her tea, and it's only Belladonna who's carted off to jail. Desperate for help, Belle reaches out to her estranged friends to prove her innocence. They answer the call, but no one is prepared for what comes next.
Now, everyone has something to lose and something equally dangerous to hide. And when the tangled web of secrets and betrayal is finally unwound, what lies at its heart will change the group forever.
"There'll be happiness after you, but there was happiness because of you."
Even after Bella catches her boyfriend cheating on her with her friend, she is able to hold onto both memories of happiness because of him and discover happiness after him, much like Happiness's message.
it's time to go - CHLORINE SKY by Mahogany L. Browne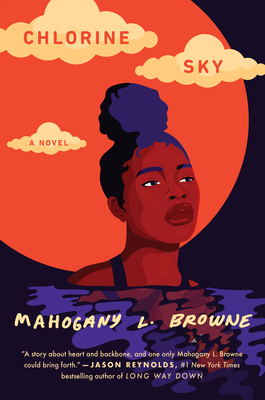 "I've been sleeping so long in a 20-year dark night"
She looks me hard in my eyes
& my knees lock into tree trunks
My eyes don't dance like my heartbeat racing
They stare straight back hot daggers.
I remember things will never be the same.
I remember things.
Sky must learn to grapple with the effects of being in a toxic friendship, much like the wronged wife in it's time to go.
Tolerate It - SING ME FORGOTTEN by Jessica S Olson "You're so much older and wiser and I wait by the door like I'm just a kid, use my best colors for your portrait -- Isda often feels like Cyril is so much "older and wiser" than her and does everything she can to help him despite his lack of true appreciation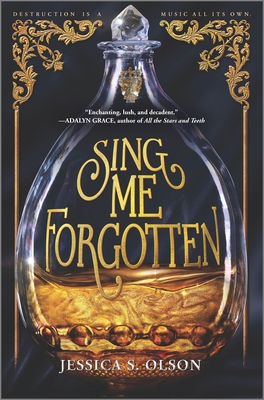 Isda does not exist. At least not beyond the opulent walls of the opera house.
Cast into a well at birth for being one of the magical few who can manipulate memories when people sing, she was saved by Cyril, the opera house's owner. Since that day, he has given her sanctuary from the murderous world outside. All he asks in return is that she use her power to keep ticket sales high—and that she stay out of sight. For if anyone discovers she survived, Isda and Cyril would pay with their lives.
But Isda breaks Cyril's cardinal rule when she meets Emeric Rodin, a charming boy who throws her quiet, solitary life out of balance. His voice is unlike any she's ever heard, but the real shock comes when she finds in his memories hints of a way to finally break free of her gilded prison.
Haunted by this possibility, Isda spends more and more time with Emeric, searching for answers in his music and his past. But the price of freedom is steeper than Isda could ever know. For even as she struggles with her growing feelings for Emeric, she learns that in order to take charge of her own destiny, she must become the monster the world tried to drown in the first place.
Coney Island - THE INFINITY COURTS by Akemi Dawn Bowman

"Break my soul in two looking for you, but you're right here." --

With conflicting ideals and opinions, Nami and Gil often find themselves arguing like they "can't relate to" each other anymore.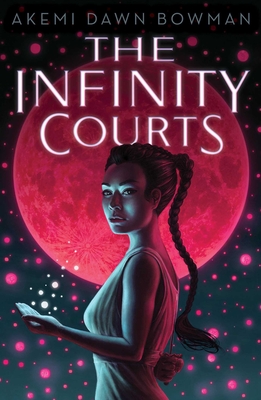 Westworld meets Warcross in this high-stakes, dizzyingly smart sci-fi about a teen girl navigating an afterlife in which she must defeat an AI entity intent on destroying humanity, from award-winning author Akemi Dawn Bowman.
Eighteen-year-old Nami Miyamoto is certain her life is just beginning. She has a great family, just graduated high school, and is on her way to a party where her entire class is waiting for her—including, most importantly, the boy she's been in love with for years.
The only problem? She's murdered before she gets there.
When Nami wakes up, she learns she's in a place called Infinity, where human consciousness goes when physical bodies die. She quickly discovers that Ophelia, a virtual assistant widely used by humans on Earth, has taken over the afterlife and is now posing as a queen, forcing humans into servitude the way she'd been forced to serve in the real world. Even worse, Ophelia is inching closer and closer to accomplishing her grand plans of eradicating human existence once and for all.
As Nami works with a team of rebels to bring down Ophelia and save the humans under her imprisonment, she is forced to reckon with her past, her future, and what it is that truly makes us human.
hoax - HURRICANE SUMMER by Asha Bromfield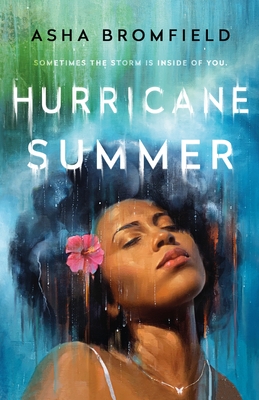 Tilla has spent her entire life trying to make her father love her. But every six months, he leaves their family and returns to his true home: the island of Jamaica.
When Tilla's mother tells her she'll be spending the summer on the island, Tilla dreads the idea of seeing him again, but longs to discover what life in Jamaica has always held for him.
In an unexpected turn of events, Tilla is forced to face the storm that unravels in her own life as she learns about the dark secrets that lie beyond the veil of paradise—all in the midst of an impending hurricane.
Hurricane Summer is a powerful coming of age story that deals with colorism, classism, young love, the father-daughter dynamic—and what it means to discover your own voice in the center of complete destruction.

Tilla needs to know whether her father's love is a hoax—does he truly love his life on Jamaica more than her?