Submitted by
YAatBooksInc
on Sun, 12/22/2019 - 4:59pm
By Evgenia, Alannah, Tiffany, & Ava
The best of both worlds: literature and art. (O Romeo, Romeo, wherefore art thou Romeo.) Here are six YA books that remind us of our favorite art pieces!
BONUS: A piece of modern art, titled "Famoose" and brought to you by Amanda, awaits at the end of the list.
1. An air of mystery connects MISS PEREGRINE'S HOME FOR PECULIAR CHILDREN and the Mona Lisa
By: Ransom Riggs
Da Vinci's Mona Lisa is easily one of the most popular and well-known works of Renaissance art, and it's easy to see why. There's a certain mysterious allure to its famous subject, in the clever glint of her eye and subtle curve of her smile. This air of mystery is reflected in Jacob Portman's tale in MISS PEREGRINE'S HOME FOR PECULIAR CHILDREN. Jacob leads a perfectly normal - and dull, even - life, working at a shop in his uncle's enormous drug store chain and taking care of his increasingly delusional grandfather in whose wonderous stories of the children's home where he grew up Jacob used to delight. That is, until the day he finds said grandfather dead. Still reeling in shock, Jacob travels with his father to Cairnholm, a small island off of Wales where all of his grandfather's most fantastical stories were set. At first glance, he finds this island to be little more than perpetual rain and an abnormally large population of sheep. But Cairnholm, as Jacob soon realizes, has secrets of its own to reveal; least of all that his grandfather's stories were real.
2. Karou from DAUGHTER OF SMOKE AND BONE would just love to see this Cafe Terrace at Night
By Laini Taylor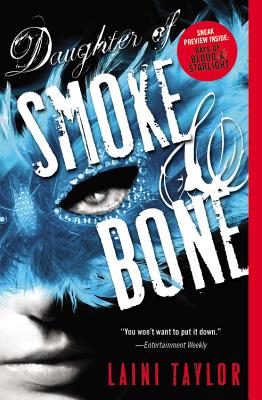 Around the world, black hand prints are appearing on doorways, scorched there by winged strangers who have crept through a slit in the sky. In a dark and dusty shop, a devil's supply of human teeth grows dangerously low. And in the tangled lanes of Prague, a young art student is about to be caught up in a brutal otherworldly war. Meet Karou. She fills her sketchbooks with monsters that may or may not be real, she's prone to disappearing on mysterious "errands", she speaks many languages - not all of them human - and her bright blue hair actually grows out of her head that color. Who is she? That is the question that haunts her, and she's about to find out. When beautiful, haunted Akiva fixes fiery eyes on her in an alley in Marrakesh, the result is blood and starlight, secrets unveiled, and a star-crossed love whose roots drink deep of a violent past. But will Karou live to regret learning the truth about herself?
3. ILLUMINAE and Starry Night both have space as their backdrop
By Amie Kaufman and Jay Kristoff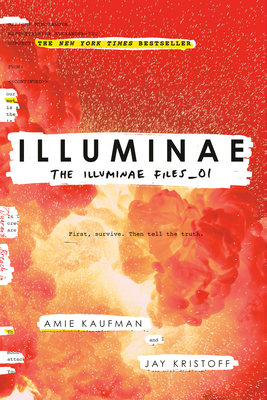 This morning, Kady thought breaking up with Ezra was the hardest thing she'd have to do. This afternoon, her planet was invaded. The year is 2575, and two rival megacorporations are at war over a planet that's little more than an ice-covered speck at the edge of the universe. Too bad nobody thought to warn the people living on it. With enemy fire raining down on them, Kady and Ezra—who are barely even talking to each other—are forced to fight their way onto an evacuating fleet, with an enemy warship in hot pursuit. But their problems are just getting started. A deadly plague has broken out and is mutating, with terrifying results; the fleet's AI, which should be protecting them, may actually be their enemy; and nobody in charge will say what's really going on. As Kady hacks into a tangled web of data to find the truth, it's clear only one person can help her bring it all to light: the ex-boyfriend she swore she'd never speak to again.
4. Dark and sinister, Katherine and Toby from AN ASSASSIN'S GUIDE TO LOVE AND TREASON may meet during The Night Watch.
By Virginia Boecker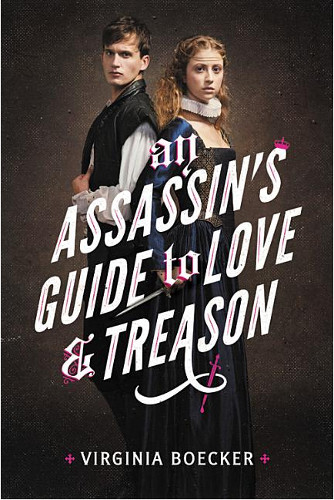 "When Lady Katherine's father is killed for being an illegally practicing Catholic, she discovers treason wasn't the only secret he's been hiding: he was also involved in a murder plot against the reigning Queen Elizabeth I. With nothing left to lose, Katherine disguises herself as a boy and travels to London to fulfill her father's mission, and to take it one step further--kill the queen herself.
Katherine's opportunity comes in the form of William Shakespeare's newest play, which is to be performed in front of Her Majesty. But what she doesn't know is that the play is not just a play--it's a plot to root out insurrectionists and destroy the rebellion once and for all.
The mastermind behind this ruse is Toby Ellis, a young spy for the queen with secrets of his own. When Toby and Katherine are cast opposite each other as the play's leads, they find themselves inexplicably drawn to one another. But the closer they grow, the more precarious their positions become. And soon they learn that star-crossed love, mistaken identity, and betrayal are far more dangerous off the stage than on."
5. As she faces the storm within, Nym from STORM SIREN may make The Great Wave of Kanagawa.
By Mary Weber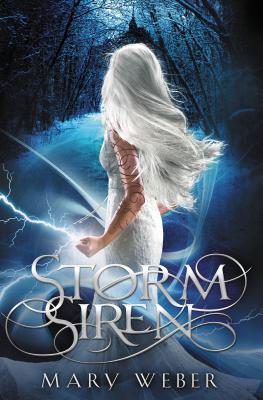 In a world at war, a slave girl's lethal curse could become one kingdom's weapon of salvation. If the curse—and the girl—can be controlled.
As a slave in the war-weary kingdom of Faelen, seventeen-year-old Nym isn't merely devoid of rights, her Elemental kind are only born male and always killed at birth — meaning, she shouldn't even exist.
Standing on the auction block beneath smoke-drenched mountains, Nym faces her fifteenth sell. But when her hood is removed and her storm-summoning killing curse revealed, Nym is snatched up by a court advisor and given a choice: be trained as the weapon Faelen needs to win the war, or be killed.
Choosing the former, Nym is unleashed into a world of politics, bizarre parties, and rumors of an evil more sinister than she's being prepared to fight . . . not to mention the handsome trainer whose dark secrets lie behind a mysterious ability to calm every lightning strike she summons.
But what if she doesn't want to be the weapon they've all been waiting for?
Set in a beautifully eclectic world of suspicion, super abilities, and monsters, Storm Siren is a story of power. And whoever controls that power will win.
6. From The Birth of Venus arises LOVELY WAR
By Julie Berry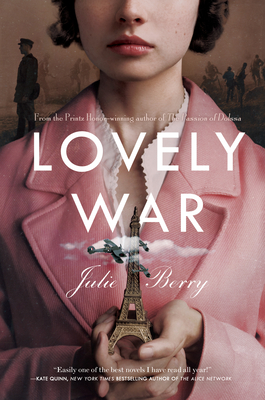 It's 1917, and World War I is at its zenith when Hazel and James first catch sight of each other at a London party. She's a shy and talented pianist; he's a newly minted soldier with dreams of becoming an architect. When they fall in love, it's immediate and deep—and cut short when James is shipped off to the killing fields.
Aubrey Edwards is also headed toward the trenches. A gifted musician who's played Carnegie Hall, he's a member of the 15th New York Infantry, an all-African-American regiment being sent to Europe to help end the Great War. Love is the last thing on his mind. But that's before he meets Colette Fournier, a Belgian chanteuse who's already survived unspeakable tragedy at the hands of the Germans.
Thirty years after these four lovers' fates collide, the Greek goddess Aphrodite tells their stories to her husband, Hephaestus, and her lover, Ares, in a luxe Manhattan hotel room at the height of World War II. She seeks to answer the age-old question: Why are Love and War eternally drawn to one another? But her quest for a conclusion that will satisfy her jealous husband uncovers a multi-threaded tale of prejudice, trauma, and music and reveals that War is no match for the power of Love.
Congratulations, reader! Now for the BONUS:
modern art - "Famoose"