Submitted by
YAatBooksInc
on Wed, 05/12/2021 - 1:49pm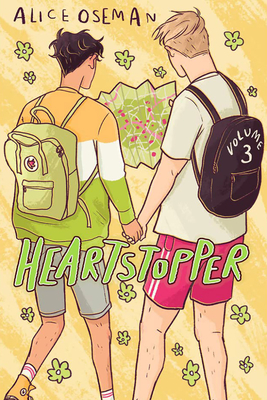 The third volume in the poignant and sweet Heartstopper series, featuring beautiful two-color artwork!
Soon to be streaming on Netflix!
Charlie didn't think Nick could ever like him back, but now they're officially boyfriends. Nick has even found the courage to come out to his mom.But coming out isn't something that happens just once, and Nick and Charlie try to figure out when to tell their friends that they're dating. Not being out to their classmates gets even harder during a school trip to Paris. As Nick and Charlie's feelings get more serious, they'll need each other more than ever.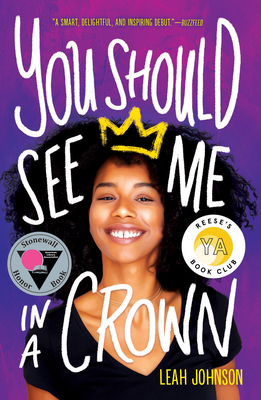 A Reese's Book Club YA Pick!
Liz Lighty has always believed she's too black, too poor, too awkward to shine in her small, rich, prom-obsessed midwestern town. But it's okay -- Liz has a plan that will get her out of Campbell, Indiana, forever: attend the uber-elite Pennington College, play in their world-famous orchestra, and become a doctor.But when the financial aid she was counting on unexpectedly falls through, Liz's plans come crashing down . . . until she's reminded of her school's scholarship for prom king and queen. There's nothing Liz wants to do less than endure a gauntlet of social media trolls, catty competitors, and humiliating public events, but despite her devastating fear of the spotlight she's willing to do whatever it takes to get to Pennington.The only thing that makes it halfway bearable is the new girl in school, Mack. She's smart, funny, and just as much of an outsider as Liz. But Mack is also in the running for queen. Will falling for the competition keep Liz from her dreams . . . or make them come true?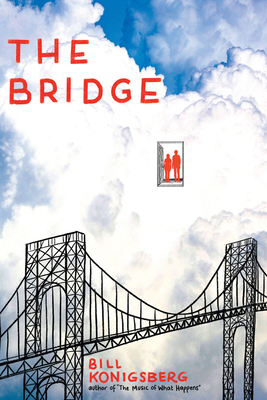 Two teenagers, strangers to each other, have decided to jump from the same bridge at the same time. But what results is far from straightforward in this absorbing, honest lifesaver from acclaimed author Bill Konigsberg.
Aaron and Tillie don't know each other, but they are both feeling suicidal, and arrive at the George Washington Bridge at the same time, intending to jump. Aaron is a gay misfit struggling with depression and loneliness. Tillie isn't sure what her problem is -- only that she will never be good enough.
On the bridge, there are four things that could happen:
Aaron jumps and Tillie doesn't.
Tillie jumps and Aaron doesn't.
Or maybe all four things happen, in this astonishing and insightful novel from Bill Konigsberg.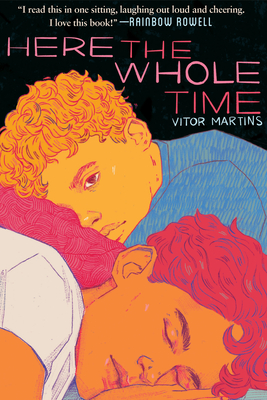 I read this in one sitting, laughing out loud and cheering for Felipe to follow his heart. I love this book! --Rainbow Rowell, New York Times bestselling author of Carry On and Wayward Son
Felipe can't wait for winter break: Finally, he'll get some time away from the classmates who tease him incessantly about his weight.
But Felipe's plan turns upside down when he learns that Caio, his neighbor from apartment 57, will be staying with him for fifteen days. Which is a problem because (a) Felipe has had a crush on Caio since, well, forever; and (b) Felipe has a list of body image insecurities and absolutely NO idea how he's going to handle them while sharing a room with his lifelong crush.
Suddenly, the days that once promised rest and relaxation (not to mention some epic Netflix bingeing) are a gauntlet of every unresolved issue in Felipe's life. But if he can overcome his insecurities, then maybe -- just maybe -- this break won't turn out to be such a disaster after all . . .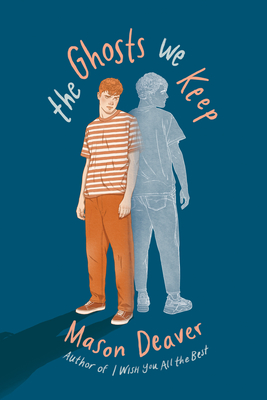 Everything happens for a reason.
At least that's what everyone keeps telling Liam Cooper after his older brother Ethan is killed suddenly in a hit-and-run.
Feeling more alone and isolated than ever, Liam has to not only learn to face the world without one of the people he loved the most, but also face the fading relationships of his two best friends in the process.
Soon, Liam finds themself spending time with Ethan's best friend, Marcus, who might just be the only person that seems to know exactly what they're going through-for better and for worse.
The Ghosts We Keep is an achingly honest portrayal of grief. But it is also about why we live. Why we have to keep moving on, and why we should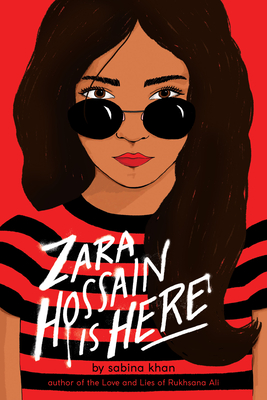 Zara's family has waited years for their visa process to be finalized so that they can officially become US citizens. But it only takes one moment for that dream to come crashing down around them.
Seventeen-year-old Pakistani immigrant, Zara Hossain, has been leading a fairly typical life in Corpus Christi, Texas, since her family moved there for her father to work as a pediatrician. While dealing with the Islamophobia that she faces at school, Zara has to lay low, trying not to stir up any trouble and jeopardize their family's dependent visa status while they await their green card approval, which has been in process for almost nine years.
But one day her tormentor, star football player Tyler Benson, takes things too far, leaving a threatening note in her locker, and gets suspended. As an act of revenge against her for speaking out, Tyler and his friends vandalize Zara's house with racist graffiti, leading to a violent crime that puts Zara's entire future at risk. Now she must pay the ultimate price and choose between fighting to stay in the only place she's ever called home or losing the life she loves and everyone in it.
From the author of the "heart-wrenching yet hopeful" (Samira Ahmed) novel, The Love and Lies of Rukhsana Ali, comes a timely, intimate look at what it means to be an immigrant in America today, and the endurance of hope and faith in the face of hate.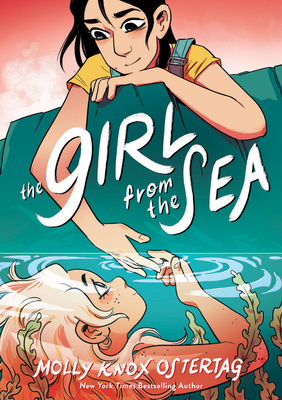 From the author of The Witch Boy trilogy comes a graphic novel about family, romance, and first love.
Fifteen-year-old Morgan has a secret: She can't wait to escape the perfect little island where she lives. She's desperate to finish high school and escape her sad divorced mom, her volatile little brother, and worst of all, her great group of friends...who don't understand Morgan at all. Because really, Morgan's biggest secret is that she has a lot of secrets, including the one about wanting to kiss another girl.Then one night, Morgan is saved from drowning by a mysterious girl named Keltie. The two become friends and suddenly life on the island doesn't seem so stifling anymore.But Keltie has some secrets of her own. And as the girls start to fall in love, everything they're each trying to hide will find its way to the surface...whether Morgan is ready or not.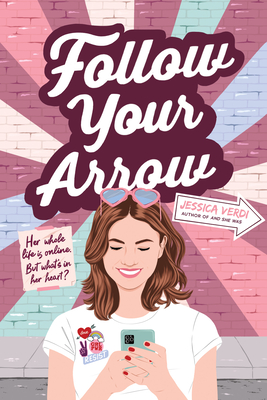 For fans of Becky Albertalli and Adam Silvera, this is a riveting and irresistible take on love, life, and identity -- both online and off.
CeCe Ross is kind of a big deal. She and her girlfriend, Silvie, are social media influencers with zillions of fans and followers, known for their cute outfits and being #relationshipgoals.
So when Silvie breaks up with her, CeCe is devastated. She's lost her first love, and now she can't help but wonder if she'll lose her followers as well.
Things get even messier when CeCe meets Josh, a new boy in town who is very much Not Online. CeCe isn't surprised to be falling for a guy; she's always known she's bi. And Josh is sweet and smart and has excellent taste in donuts... but he has no idea that CeCe is internet-famous. And CeCe sort of wants to keep it that way.
But when CeCe's secrets catch up to her, she finds herself in the middle of an online storm, where she'll have to confront the blurriness of public vs. private life, and figure out what it really means to speak her truth.