Submitted by
YAatBooksInc
on Sat, 11/02/2019 - 6:14pm
- Written by Kristine and Tiffany
---
Just in time for Halloween, it's time to break out the candy, and

of course

, more books! Each of these 12 colorful, imaginative books needs a tasty counterpart--so we have compiled a list of candies that serve as the tasty reincarnations of these delightful novels! Lift your spirits and trick or treat yo' self to these great reads and sweet treats!
1. The yellow, orange, and white aesthetic of THE WHITE ROSE fits perfectly with candy corn.
By Amy Ewing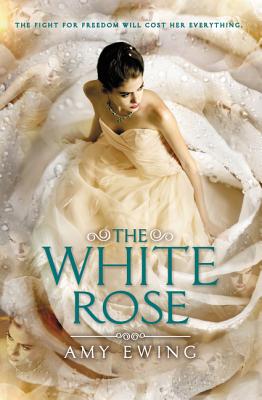 "Violet is on the run. After the Duchess of the Lake catches Violet with Ash, the hired companion at the Palace of the Lake, Violet has no choice but to escape the Jewel or face certain death. So along with Ash and her best friend, Raven, Violet runs away from her unbearable life of servitude.
But no one said leaving the Jewel would be easy. As they make their way through the circles of the Lone City, Regimentals track their every move, and the trio barely manages to make it out unscathed and into the safe haven they were promised—a mysterious house in the Farm.
But there's a rebellion brewing, and Violet has found herself in the middle of it. Alongside a new ally, Violet discovers her Auguries are much more powerful than she ever imagined. But is she strong enough to rise up against the Jewel and everything she has ever known?
The White Rose is a raw, captivating sequel to The Jewel that fans won't be able to put down until the final shocking moments."
The yellow glow of the roaring fire on The White Rose's cover, along with the white backdrop and orange lettering, matches perfectly with candy corn's autumn aesthetic.
2.

Like the shattered

lollipop

on the book's cover, Jace Sullivan's family i

s

SWEET SO FRAGILE

.
By Margaret Chatwin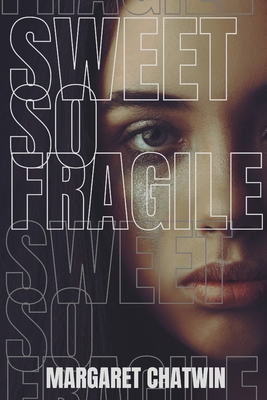 "During a robbery, Jace Sullivan's wife, Cari, was murdered. If that wasn't bad enough, she was seven months pregnant when it happened. Though medics were able to save the child, the unfavorable circumstances behind the premature delivery has left baby Colton with severe health issues. Now, while trying to pick up the pieces of his own shattered life, Jace must watch helplessly as his son desperately fights to keep his fragile life. Meanwhile, his teenage daughter, Jorry, seems to be carelessly throwing hers away."
Not only does the rainbow lollipop on Sweet So Fragile's cover immediately make us think of the lollipops we get on Halloween, but it is also representative of how Cari's death shattered the once-delightful family.
3. In ALL THESE THINGS I'VE DONE, the chocolate heart on the cover may just change Anya's life.
By Gabrielle Zevin
"In 2083, chocolate and coffee are illegal, paper is hard to find, water is carefully rationed, and New York City is rife with crime and poverty. And yet, for Anya Balanchine, the sixteen-year-old daughter of the city's most notorious (and dead) crime boss, life is fairly routine. It consists of going to school, taking care of her siblings and her dying grandmother, trying to avoid falling in love with the new assistant D.A.'s son, and avoiding her loser ex-boyfriend. That is until her ex is accidentally poisoned by the chocolate her family manufactures and the police think she's to blame. Suddenly, Anya finds herself thrust unwillingly into the spotlight--at school, in the news, and most importantly, within her mafia family.
Engrossing and suspenseful, All These Things I've Done is an utterly unique, unputdownable read that blends both the familiar and the fantastic."
In a world where chocolate is illegal-can you image what Halloween would be like there?-, it should come as no surprise the role sweets would play in Anya's life, especially considering that her father was a crime boss who manufactured chocolate. Of course, there's more to this story than just chocolate, but don't let that stop you from snacking on it as you follow Anya around through her breathtaking story.
4.

The rainbow colors of

THE BEAUTY THAT REMAINS

' cover matches perfectly with

Skittles

.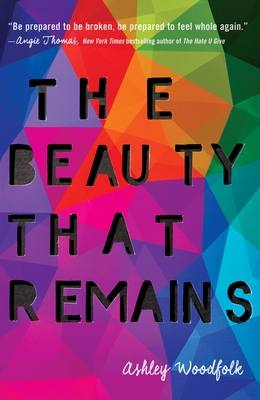 By Ashley Woodfolk
Music brought Autumn, Shay, and Logan together. Death wants to tear them apart.
Autumn always knew exactly who she was—a talented artist and a loyal friend. Shay was defined by two things: her bond with her twin sister, Sasha, and her love of music. And Logan always turned to writing love songs when his love life was a little less than perfect.
But when tragedy strikes each of them, somehow music is no longer enough. Now Logan can't stop watching vlogs of his dead ex-boyfriend. Shay is a music blogger struggling to keep it together. And Autumn sends messages that she knows can never be answered.
Despite the odds, one band's music will reunite them and prove that after grief, beauty thrives in the people left behind.
You can practically taste the rainbow on The Beauty that Remains's colorful and bold cover-reminiscent of its colorful storyline and bold message-, so feel free to eat Skittles while you read this book.
5. Like Sour Patch Kids, Haden from THE SHADOW PRINCE is both sweet and sour.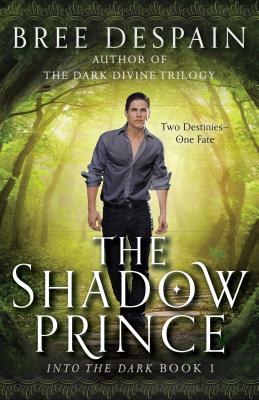 By Bree Despain
Haden Lord, the disgraced prince of the Underrealm, has been sent to the mortal world to entice a girl into returning with him to the land of the dead. Posing as a student at Olympus Hills High—a haven for children of the rich and famous—Haden must single out the one girl rumored to be able to restore immortality to his race.
Daphne Raines has dreams much bigger than her tiny southern Utah town, so when her rock star dad suddenly reappears, offering her full tuition to Olympus Hills High's prestigious music program, she sees an opportunity to catch the break she needs to make it as a singer. But upon moving into her estranged father's mansion in California, and attending her glamorous new school, Daphne soon realizes she isn't the only student in Olympus who doesn't quite belong.
Haden and Daphne—destined for each other—know nothing of the true stakes their fated courtship entails. As war between the gods brews, the teenagers' lives collide. But Daphne won't be wooed easily and when it seems their prophesied link could happen, Haden realizes something he never intended—he's fallen in love. Now to save themselves, Haden and Daphne must rewrite their destinies. But as their destinies change, so do the fates of both their worlds.
A pulsating romance of epic proportions, Bree Despain's The Shadow Prince will leave her fans breathless for the next book in the Into The Dark series.
Sour Patch Kids are iconic for their distinct flavors, and the way they are "sour then sweet." Likewise, Haden is sour and resentful of his family in the Underrealm-for good reason-and wants to prove his worth, but he is also extremely sweet and loving when he is allowed to show his emotions around Daphne.
6. Break apart your Kit-Kat as you read ONLY LOVE CAN BREAK YOUR HEART-and enjoy the sweetness of both the candy and Reiko's journey.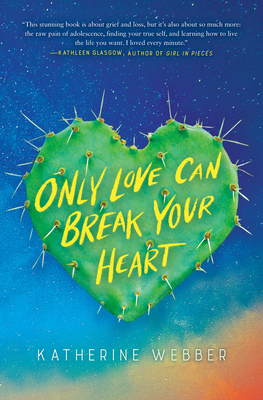 By Katherine Webber
From the author of the acclaimed Wing Jones comes a 'break-up' book about a Japanese-American teenager, set in the Palm Springs desert, California. Perfect for fans of Nicola Yoon's Everything, Everything and Sara Barnard's Beautiful Broken Things.
Sometimes a broken heart is all you need to set you free…
Reiko loves the endless sky and electric colours of the Californian desert. It is a refuge from an increasingly claustrophobic life of family pressures and her own secrets. Then she meets Seth, a boy who shares a love of the desert and her yearning for a different kind of life. But Reiko and Seth both want something the other can't give them. As summer ends, things begin to fall apart. But the end of love can sometimes be the beginning of you...
Like breaking apart a Kit-Kat, Reiko's story starts off with her break up with Seth, though her own journey of self-discovery through loss is just as sweet as taking a bite out of this delectable treat.
7. Eden and his story from REBEL is like Malted Whopper Milk Balls, underrated but AMAZING in his/their own way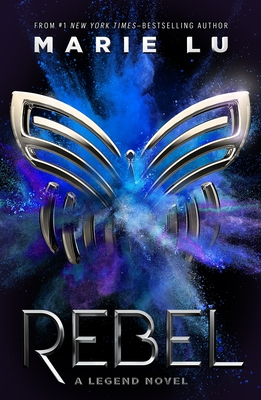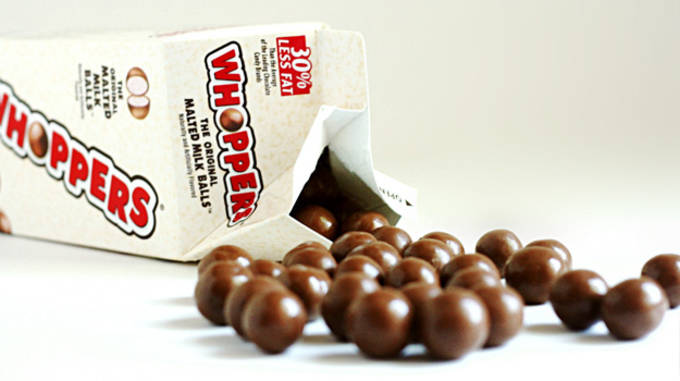 By Marie Lu
Eden Wing has been living in his brother's shadow for years. Even though he's a top student at his academy in Ross City, Antarctica, and a brilliant inventor, most people know him only as Daniel Wing's little brother.
A decade ago, Daniel was known as Day, the boy from the streets who led a revolution that saved the Republic of America. But Day is no longer the same young man who was once a national hero. These days he'd rather hide out from the world and leave his past behind. All that matters to him now is keeping Eden safe―even if that also means giving up June, the great love of Daniel's life.
As the two brothers struggle to accept who they've each become since their time in the Republic, a new danger creeps into the distance that's grown between them. Eden soon finds himself drawn so far into Ross City's dark side, even his legendary brother can't save him. At least not on his own . . .
Now, this candy may not be on the cover, but having the opportunity to eat Whoppers Milk Balls AND read about Eden's journey is a pivotal experience. While the Whoppers Milk Balls may not be as known as candies like Snickers and Skittles, having a liking for the underrated ones (like Eden and Whoppers Milk Balls) can change your life forever!
8. The roses from THE BEAUTIFUL rose to the occasion to match up with red rose candies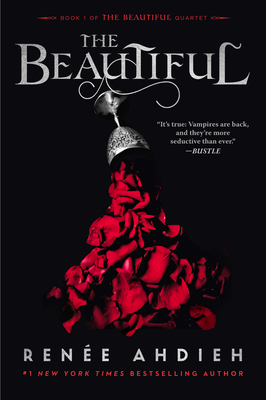 By Renee Ahdieh
In 1872, New Orleans is a city ruled by the dead. But to seventeen-year-old Celine Rousseau, New Orleans provides her a refuge after she's forced to flee her life as a dressmaker in Paris. Taken in by the sisters of the Ursuline convent along with six other girls, Celine quickly becomes enamored with the vibrant city from the music to the food to the soirées and—especially—to the danger. She soon becomes embroiled in the city's glitzy underworld, known as La Cour des Lions, after catching the eye of the group's leader, the enigmatic Sébastien Saint Germain. When the body of one of the girls from the convent is found in the lair of La Cour des Lions, Celine battles her attraction to him and suspicions about Sébastien's guilt along with the shame of her own horrible secret.
When more bodies are discovered, each crime more gruesome than the last, Celine and New Orleans become gripped by the terror of a serial killer on the loose—one Celine is sure has set her in his sights . . . and who may even be the young man who has stolen her heart. As the murders continue to go unsolved, Celine takes matters into her own hands and soon uncovers something even more shocking: an age-old feud from the darkest creatures of the underworld reveals a truth about Celine she always suspected simmered just beneath the surface.

Just in time for Halloween, our love for sweet treats is spiked! And, what better way to spend your Halloween than eating rose chocolate candies while curled up with a good book! On top of this, what better way to enjoy seeing someone steal Celine's heart with a Halloween and Valentine's staple!!
9. "My love stems deep" is a phrase that the girls in THE GRACE YEAR seem to know, or at least pretend to know. Think of this while you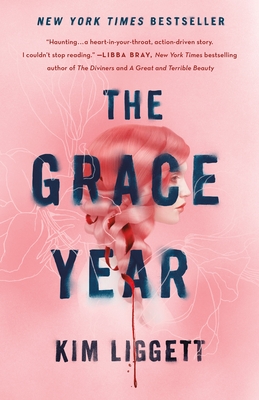 By Kim Liggett
SURVIVE THE YEAR.
No one speaks of the grace year. It's forbidden.
In Garner County, girls are told they have the power to lure grown men from their beds, to drive women mad with jealousy. They believe their very skin emits a powerful aphrodisiac, the potent essence of youth, of a girl on the edge of womanhood. That's why they're banished for their sixteenth year, to release their magic into the wild so they can return purified and ready for marriage. But not all of them will make it home alive.
Sixteen-year-old Tierney James dreams of a better life—a society that doesn't pit friend against friend or woman against woman, but as her own grace year draws near, she quickly realizes that it's not just the brutal elements they must fear. It's not even the poachers in the woods, men who are waiting for a chance to grab one of the girls in order to make a fortune on the black market. Their greatest threat may very well be each other.
With sharp prose and gritty realism, The Grace Year examines the complex and sometimes twisted relationships between girls, the women they eventually become, and the difficult decisions they make in-between.
The color pink seems to resonate both in rose lollipops and the cover of the Grace Year. Plus, what better way to celebrate Tierney James' experience then living vicariously through her, though, in the safety of your own reading niche. Enjoy a rose lollipop with an equally rosy novel (but in this case, rosiness is an aphrodisiac)!
10. The colorful, zesty-looking cover of NOW ENTERING ADAMSVILLE needs to be paired with Starbursts, or else it'll burst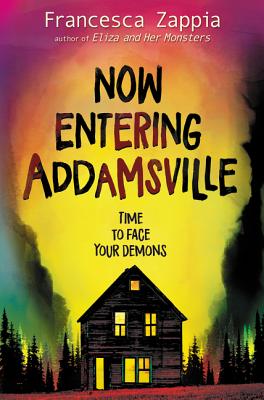 By Francesca Zappia
Zora Novak has been framed.
When someone burns down the home of the school janitor and he dies in the blaze, everyone in Addamsville, Indiana, points a finger at Zora. Never mind that Zora has been on the straight and narrow since her father was thrown in jail. With everyone looking for evidence against her, her only choice is to uncover the identity of the real killer. There's one big problem—Zora has no leads. No one does. Addamsville has a history of tragedy, and thirty years ago a similar string of fires left several townspeople dead. The arsonist was never caught.
Now, Zora must team up with her cousin Artemis—an annoying self-proclaimed Addamsville historian—to clear her name. But with a popular ghost-hunting television show riling up the townspeople, almost no support from her family and friends, and rumors spinning out of control, things aren't looking good. Zora will have to read between the lines of Addamsville's ghost stories before she becomes one herself.
The colors present in the cover of Now Entering Addamsville really speak for themselves! With the Halloween candy vibes this cover gives off, and the presence of ghosts, you sure know you're in for a spooky, lively read!!
11. With THE FOUNTAINS OF SILENCE, set in 1957, and Mary Janes candies--you're set for a timeless experience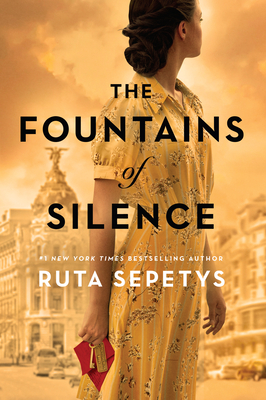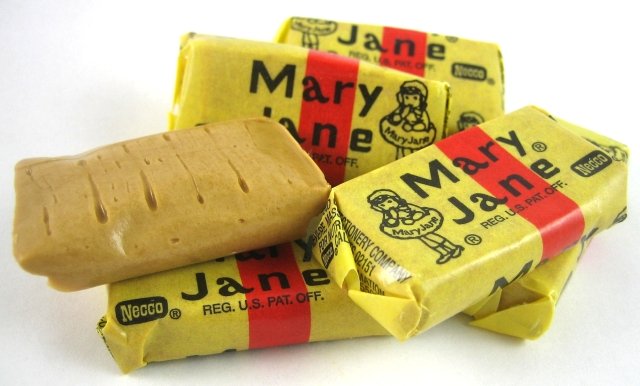 By Ruta Sepetys
Madrid, 1957. Under the fascist dictatorship of General Francisco Franco, Spain is hiding a dark secret. Meanwhile, tourists and foreign businessmen flood into Spain under the welcoming guise of sunshine and wine. Among them is eighteen-year-old Daniel Matheson, the son of a Texas oil tycoon, who arrives in Madrid with his parents hoping to connect with the country of his mother's birth through the lens of his camera. Photography--and fate--introduce him to Ana, whose family's interweaving obstacles reveal the lingering grasp of the Spanish Civil War--as well as chilling definitions of fortune and fear. Daniel's photographs leave him with uncomfortable questions amidst shadows of danger. He is backed into a corner of decisions to protect those he loves. Lives and hearts collide, revealing an incredibly dark side to the sunny Spanish city.
Mary Janes, with their sweet peanut butter flavor and chewy taffy, go perfectly with The Fountains of Silence. With the richly descriptive and detailed description of post-war Spain and the deliciousness of Mary Janes, one's set straight for heaven!
12. Jolly Ranchers will sure go jolly well with FRANKLY IN LOVE!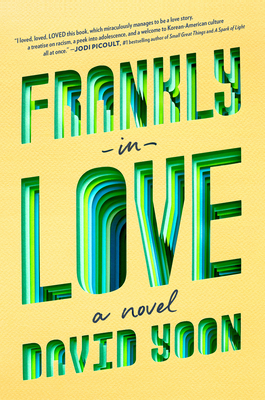 By David Yoon
High school senior Frank Li is a Limbo–his term for Korean-American kids who find themselves caught between their parents' traditional expectations and their own Southern California upbringing. His parents have one rule when it comes to romance–"Date Korean"–which proves complicated when Frank falls for Brit Means, who is smart, beautiful–and white. Fellow Limbo Joy Song is in a similar predicament, and so they make a pact: they'll pretend to date each other in order to gain their freedom. Frank thinks it's the perfect plan, but in the end, Frank and Joy's fake-dating maneuver leaves him wondering if he ever really understood love–or himself–at all.
A book that delves into the struggles one experiences when juggling his/her culture alongside the pressures society, Frankly In Love has a core centered around love, identity, racism, and familial relations. And, there is no better way to celebrate the core of a good book than with a Green Apple Jolly Rancher, straight from the core of an apple ;). Never underestimate the power of a good book and some candy to make your life more jolly!