Submitted by
YAatBooksInc
on Thu, 10/14/2021 - 5:11pm
the "forever is the sweetest con" chapter
By Tiffany and Avalon
Taylor Swift put some of her songs from Folklore and Evermore into her "Forever is the Sweetest Con" chapter, implying that the idea of loving someone forever is simply a glorified illusion. These six stunning songs put us in our feelings and reminded us of these six books:
Cowboy Like Me - A SONG OF WRAITHS AND RUIN by Roseanne A Brown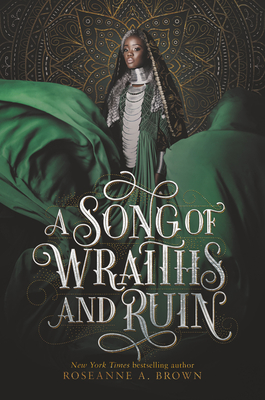 For Malik, the Solstasia festival is a chance to escape his war-stricken home and start a new life with his sisters in the prosperous desert city of Ziran. But when a vengeful spirit abducts Malik's younger sister, Nadia, as payment into the city, Malik strikes a fatal deal—kill Karina, Crown Princess of Ziran, for Nadia's freedom.
But Karina has deadly aspirations of her own. Her mother, the Sultana, has been assassinated; her court threatens mutiny; and Solstasia looms like a knife over her neck. Grief-stricken, Karina decides to resurrect her mother through ancient magic . . . requiring the beating heart of a king. And she knows just how to obtain one: by offering her hand in marriage to the victor of the Solstasia competition.
When Malik rigs his way into the contest, they are set on a course to destroy each other. But as attraction flares between them and ancient evils stir, will they be able to see their tasks to the death?
The first in an fantasy duology inspired by West African folklore in which a grieving crown princess and a desperate refugee find themselves on a collision course to murder each other despite their growing attraction.
"Dancin' s a dangerous game"
Malik and Karna both find that "dancin' is a dangerous game" and "got some tricks up [their] sleeve" as they each have their own goals in mind when first meeting each other before they fall in love.
Mirrorball - SING ME FORGOTTEN by Jessica S. Olson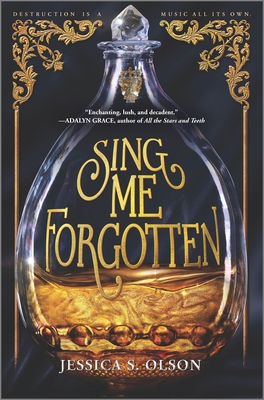 Isda does not exist. At least not beyond the opulent walls of the opera house.
Cast into a well at birth for being one of the magical few who can manipulate memories when people sing, she was saved by Cyril, the opera house's owner. Since that day, he has given her sanctuary from the murderous world outside. All he asks in return is that she use her power to keep ticket sales high—and that she stay out of sight. For if anyone discovers she survived, Isda and Cyril would pay with their lives.
But Isda breaks Cyril's cardinal rule when she meets Emeric Rodin, a charming boy who throws her quiet, solitary life out of balance. His voice is unlike any she's ever heard, but the real shock comes when she finds in his memories hints of a way to finally break free of her gilded prison.
Haunted by this possibility, Isda spends more and more time with Emeric, searching for answers in his music and his past. But the price of freedom is steeper than Isda could ever know. For even as she struggles with her growing feelings for Emeric, she learns that in order to take charge of her own destiny, she must become the monster the world tried to drown in the first place.
"I'll show you every version of yourself tonight."
Like Mirrorball's singer, Isda often has to pretend to be someone she's not, but her musical talent also ends up leading to her showing Emeric "every version of [himself] tonight."
Evermore - HISTORY IS ALL YOU LEFT ME by Adam Silvera

When Griffin's first love and ex-boyfriend, Theo, dies in a drowning accident, his universe implodes. Even though Theo had moved to California for college and started seeing Jackson, Griffin never doubted Theo would come back to him when the time was right. But now, the future he's been imagining for himself has gone far off course.
To make things worse, the only person who truly understands his heartache is Jackson. But no matter how much they open up to each other, Griffin's downward spiral continues. He's losing himself in his obsessive compulsions and destructive choices, and the secrets he's been keeping are tearing him apart.
If Griffin is ever to rebuild his future, he must first confront his history, every last heartbreaking piece in the puzzle of his life,
"I had a feeling so peculiar that this pain would be for evermore."
After losing Theo, Griffin's feelings reflect those of Evermore's narrator as he often feels alone and like "this pain would be for evermore."
Long Story Short - NIGHTBLADE by Ryan Kirk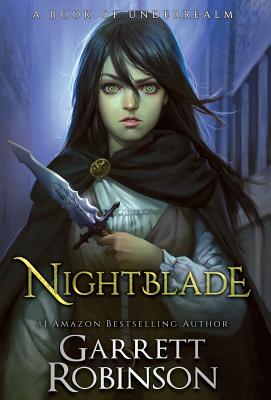 Ryuu is a boy orphaned by violence at a young age. Found by a wandering warrior, he learns he may have more strength than he ever imagined possible.
A quiet child, Moriko is forced into a monastic system she despises. Torn from her family and the forest she grew up in, she must fight to learn the skills she'll need to survive her tutelage under the realm's most dangerous assassin.
Young, beautiful, and broke, Takako is sold to pay for her father's debts. Thrust into a world she doesn't understand and battles she didn't ask for, she must decide where her loyalties lie.
When their lives crash together in a Kingdom on the brink of war, the decisions they make will change both their lives and their Kingdom forever.
If they can stay alive.
"I tried to pick my battles 'til the battle picked me"
Like in long story short, Moriko "fell from the pedestal" when she was exposed as a Nightblade before getting close to Ryuu.
Invisible String- THIS IS HOW YOU LOSE THE TIME WAR by Amal el-Mohtar, Max Gladstone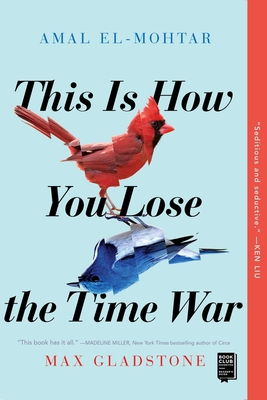 Among the ashes of a dying world, an agent of the Commandant finds a letter. It reads: Burn before reading. Thus begins an unlikely correspondence between two rival agents hellbent on securing the best possible future for their warring factions. Now, what began as a taunt, a battlefield boast, grows into something more. Something epic. Something romantic. Something that could change the past and the future.
Except the discovery of their bond would mean death for each of them. There's still a war going on, after all. And someone has to win that war.
"Time, curious time gave me no compasses, gave me no signs [...] isn't it just so pretty to think, all along there was some invisible string, tying you to me?"
Despite a war and world separating them, Red and Blue feel like they're bounded together by an Invisible String and find ways to communicate through letters.
willow - TALES FROM THE HINTERLAND by Melissa Albert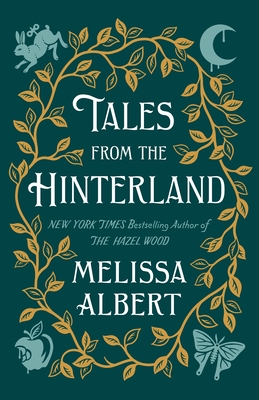 Journey into the Hinterland, a brutal and beautiful world where a young woman spends a night with Death, brides are wed to a mysterious house in the trees, and an enchantress is killed twice―and still lives.
"And there was one prize I'd cheat to win"
TALES FROM THE HINTERLAND is sure to satisfy our cravings for the mystical world of willow!