Submitted by
YAatBooksInc
on Fri, 05/31/2019 - 11:47am
- Written by Evgenia
---
The shocking conclusion to eight seasons of Game of Thrones has finally been released, and it has shocked many viewers. If you or anyone you know is experiencing withdrawal symptoms, here are some books that remind us of your favorite characters. Be warned, this contains some spoilers for the series.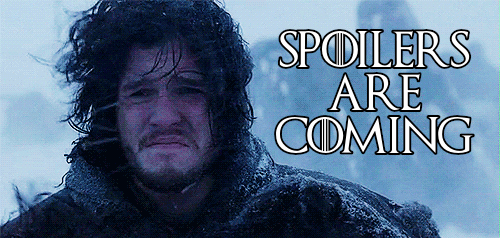 .
.
.
.
.
.
1. Dragons are just one of the things that SERAPHINA and Daenerys Targaryen have in common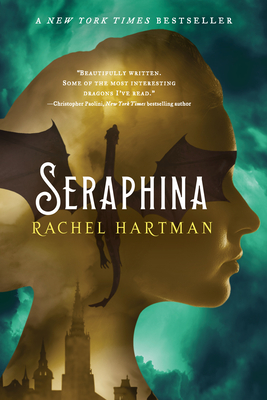 Even people who haven't watched the show know this: Daenerys is the mother of dragons and also a complete badass. The protagonist in the YA book we chose is equally fascinating, however she happens to actually be part dragon, herself.
Four decades of peace have done little to ease the mistrust between humans and dragons in the kingdom of Goredd. Folding themselves into human shape, dragons attend court as ambassadors, and lend their rational, mathematical minds to universities as scholars and teachers. As the treaty's anniversary draws near, however, tensions are high.
Seraphina Dombegh has reason to fear both sides. An unusually gifted musician, she joins the court just as a member of the royal family is murdered—in suspiciously draconian fashion. Seraphina is drawn into the investigation, partnering with the captain of the Queen's Guard, the dangerously perceptive Prince Lucian Kiggs. While they begin to uncover hints of a sinister plot to destroy the peace, Seraphina struggles to protect her own secret, the secret behind her musical gift, one so terrible that its discovery could mean her very life.
By Rachel Hartman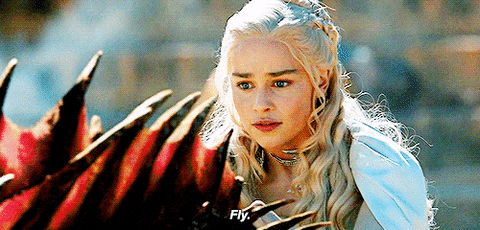 2. Jon Snow reminds us a bit of the hero in RED RISING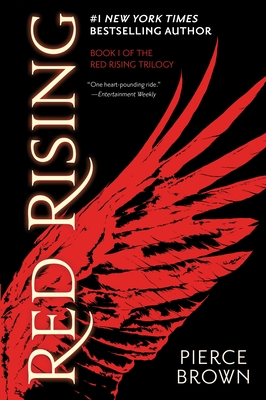 Both Jon and Darrow came from low, humble beginnings, and then became the heroes that we now know and love. They both gained power and became leaders despite their upbringing.
Darrow is a Red, a member of the lowest caste in the color-coded society of the future. Like his fellow Reds, he works all day, believing that he and his people are making the surface of Mars livable for future generations.
Yet he spends his life willingly, knowing that his blood and sweat will one day result in a better world for his children.
But Darrow and his kind have been betrayed. Soon he discovers that humanity already reached the surface generations ago. Vast cities and sprawling parks spread across the planet. Darrow—and Reds like him—are nothing more than slaves to a decadent ruling class.
Inspired by a longing for justice, and driven by the memory of lost love, Darrow sacrifices everything to infiltrate the legendary Institute, a proving ground for the dominant Gold caste, where the next generation of humanity's overlords struggle for power. He will be forced to compete for his life and the very future of civilization against the best and most brutal of Society's ruling class. There, he will stop at nothing to bring down his enemies... even if it means he has to become one of them to do so.
By Pierce Brown
3. Arya Stark reminds us of one of our favorite cross-dressing pickpockets, Lila Bard from A DARKER SHADE OF MAGIC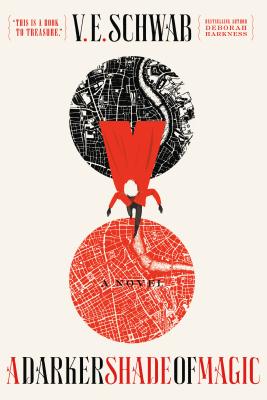 Both Arya and Lila Bard share a thirst for adventure and a disregard of typical gender roles. Those are just some of the reasons why we adore them so much!
Kell is one of the last Antari—magicians with a rare, coveted ability to travel between parallel Londons; Red, Grey, White, and, once upon a time, Black. Kell was raised in Arnes—Red London—and officially serves the Maresh Empire as an ambassador, traveling between the frequent bloody regime changes in White London and the court of George III in the dullest of Londons, the one without any magic left to see. Unofficially, Kell is a smuggler, servicing people willing to pay for even the smallest glimpses of a world they'll never see. It's a defiant hobby with dangerous consequences, which Kell is now seeing firsthand.
After an exchange goes awry, Kell escapes to Grey London and runs into Delilah Bard, a cut-purse with lofty aspirations. She first robs him, then saves him from a deadly enemy, and finally forces Kell to spirit her to another world for a proper adventure.
Now perilous magic is afoot, and treachery lurks at every turn. To save all of the worlds, they'll first need to stay alive.
By V.E. Schwab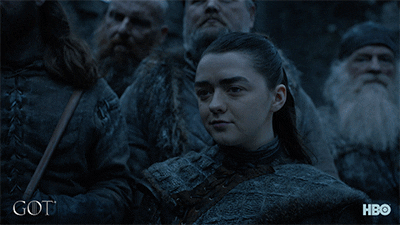 4. Complicated marriages, royalty, court intrigue… Sansa Stark would fit right into FATAL THRONE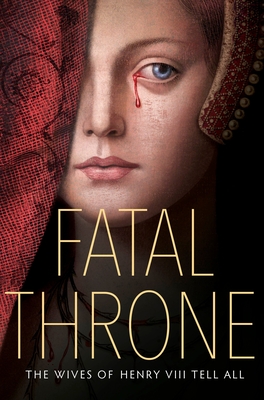 Sansa has definitely had her fair share of struggles, just like all of the women in Fatal Throne.
If you were one of King Henry VIII's six wives, who would you be? Would you be Anne Boleyn, who literally lost her head? Would you be the subject of rumor and scandal like Catherine Howard? Or would you get away and survive like Anna of Cleves?
Meet them and Henry's other queens - each bound for divorce or death - in this epic and thrilling novel that reads like fantasy but really happened. Watch spellbound as each of these women attempts to survive their unpredictable king as he grows more and more obsessed with producing a male heir. And discover how the power-hungry court fanned the flames of Henry's passions...and his most horrible impulses.
Whether you're a huge fan of all things Tudor or new to this jaw-dropping saga, you won't be able to get the unique voices of Henry and his wives - all brought to life by seven award-winning and best-selling authors - out of your head. This is an intimate look at the royals during one of the most treacherous times in history. Who will you root for, and who will you love to hate?
By M. T. Anderson, Candace Fleming, Stephanie Hemphill, Lisa Ann Sandell, Jennifer Donnelly, Linda Sue Park, and Deborah Hopkinson
5. Fighting skills and ferocity are what make Hazel, from THE DARKEST PART OF THE FOREST, and Ser Brienne of Tarth kindred spirits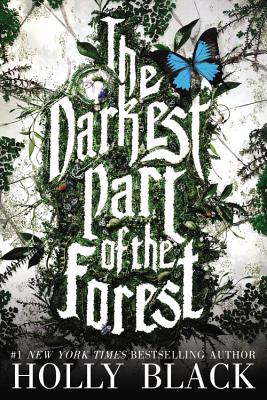 For us, there's nothing we love more than a strong woman with a sharp sword, and both Hazel and Brienne fit those requirements and more.
Hazel lives with her brother, Ben, in the strange town of Fairfold where humans and fae exist side by side. The faeries' seemingly harmless magic attracts tourists, but Hazel knows how dangerous they can be, and she knows how to stop them. Or she did, once. At the center of it all, there is a glass coffin in the woods. It rests right on the ground and in it sleeps a boy with horns on his head and ears as pointed as knives. Hazel and Ben were both in love with him as children. The boy has slept there for generations, never waking.
Until one day, he does…
As the world turns upside down, Hazel tries to remember her years pretending to be a knight. But swept up in new love, shifting loyalties, and the fresh sting of betrayal, will it be enough?
By Holly Black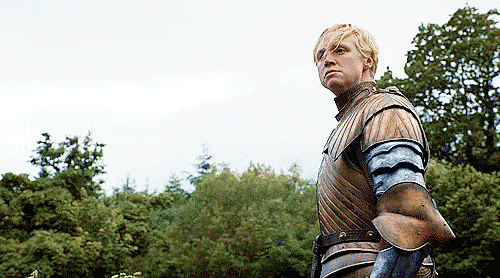 6. Tyrion Lannister would be a perfect addition to the strong, resourceful, and often ruthless crew in SIX OF CROWS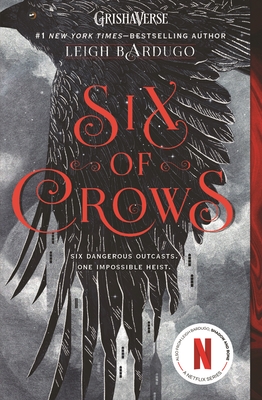 Both Tyrion and Kaz Brekker, are intelligent, witty, and powerfully, both proving anyone who underestimates them to be completely wrong.
Ketterdam: a bustling hub of international trade where anything can be had for the right price—and no one knows that better than criminal prodigy Kaz Brekker. Kaz is offered a chance at a deadly heist that could make him rich beyond his wildest dreams. But he can't pull it off alone. . . .
A convict with a thirst for revenge
A sharpshooter who can't walk away from a wager
A runaway with a privileged past
A spy known as the Wraith
A Heartrender using her magic to survive the slums
A thief with a gift for unlikely escapes
Kaz's crew is the only thing that might stand between the world and destruction—if they don't kill each other first.
By Leigh Bardugo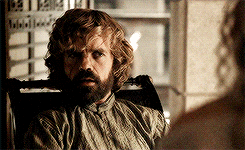 7. It's not very clear whether Jaime Lannister is the hero or the villain, like the characters in VICIOUS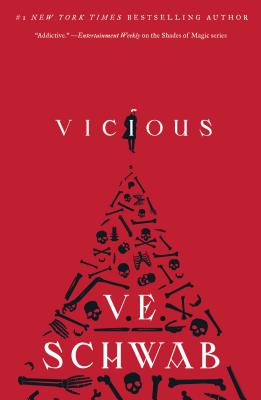 Jaime Lannister has done lots of questionable things, but also you could argue that he has done some good as well. If you want to read about some other characters in a confusing moral grey area, then luckily for you, Vicious has plenty of them.
Victor and Eli started out as college roommates—brilliant, arrogant, lonely boys who recognized the same sharpness and ambition in each other. In their senior year, a shared research interest in adrenaline, near-death experiences, and seemingly supernatural events reveals an intriguing possibility: that under the right conditions, someone could develop extraordinary abilities. But when their thesis moves from the academic to the experimental, things go horribly wrong.
Ten years later, Victor breaks out of prison, determined to catch up to his old friend (now foe), aided by a young girl whose reserved nature obscures a stunning ability. Meanwhile, Eli is on a mission to eradicate every other super-powered person that he can find—aside from his sidekick, an enigmatic woman with an unbreakable will. Armed with terrible power on both sides, driven by the memory of betrayal and loss, the archnemeses have set a course for revenge—but who will be left alive at the end?
By V.E. Schwab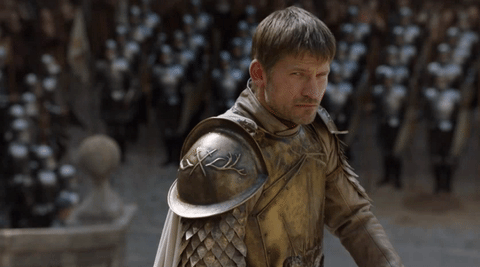 8.The magic and darkness in WICKED SAINTS remind us of Bran Stark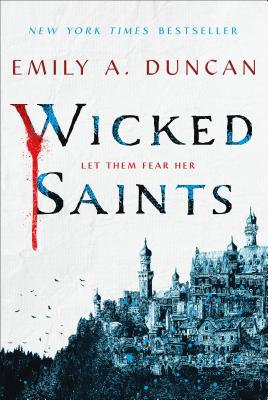 Bran Stark can be a little bit creepy, but his character arc is undeniably interesting. Wicked Saints blends in perfectly with that theme.
A girl who can speak to gods must save her people without destroying herself.
A prince in danger must decide who to trust.
A boy with a monstrous secret waits in the wings.
Together, they must assassinate the king and stop the war.
In a centuries-long war where beauty and brutality meet, their three paths entwine in a shadowy world of spilled blood and mysterious saints, where a forbidden romance threatens to tip the scales between dark and light. Wicked Saints is the thrilling start to Emily A. Duncan's devastatingly Gothic Something Dark and Holy trilogy...
By Emily A. Duncan