Submitted by
YAatBooksInc
on Mon, 02/18/2019 - 4:56pm
- Written by By Ava, Amanda, and Emily
Bless Queen Ariana Grande for her thank u next album! Here are twelve YA books to read while gracing your ears with her new b o p s.
*by the way, MSL=Most Suitable Lyric*
1. WHAT IF IT'S US, couldn't you just imagine?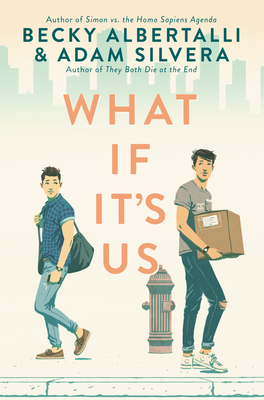 Arthur is only in New York for the summer, but if Broadway has taught him anything, it's that the universe can deliver a showstopping romance when you least expect it.
Ben thinks the universe needs to mind its business. If the universe had his back, he wouldn't be on his way to the post office carrying a box of his ex-boyfriend's things.
But when Arthur and Ben meet-cute at the post office, what exactly does the universe have in store for them? Maybe nothing. After all, they get separated. Or maybe everything. After all, they get reunited. But what if they can't quite nail a first date . . . or a second first date . . . or a third? What if Arthur tries too hard to make it work and Ben doesn't try hard enough? What if life really isn't like a Broadway play? But just imagine, what if it is?
MSL: Love how my face fits so good in your neck/Why can't you imagine a world like that?
Authors: Becky Albertalli and Adam Silvera
2. MONDAY'S NOT COMING, and I'm so needy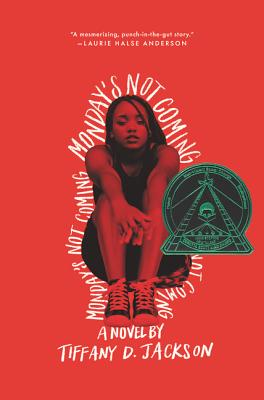 Monday Charles is missing, and only Claudia seems to notice. Monday wouldn't just leave her, especially now, when Claudia needs her best—and only—friend more than ever. As Claudia digs deeper into her friend's disappearance, she discovers that no one seems to remember the last time they saw Monday and that she must be the person to find her.
MSL: Lately, I've been on a roller coaster/Tryna get a hold of my emotions/But all that I know is I need you close
Author: Tiffany D. Jackson
3. u must DARE MIGHTY THINGS to fly to space like NASA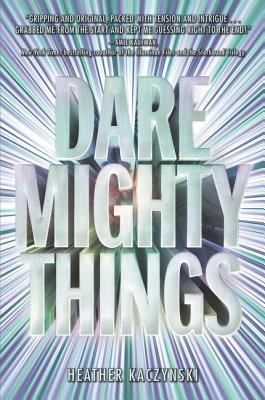 Seventeen-year-old Cassandra Gupta's entire life has been leading up to this—the opportunity to travel to space. But to secure a spot on this classified mission, she must first compete against the best and brightest people on the planet. People who are as determined as she to win a place on a journey to the farthest reaches of the universe.
Cassie is ready for the toll that the competition will take. But nothing could have prepared her for the bonds she would form with the very people she hopes to beat. Or that with each passing day it would be more and more difficult to ignore the feeling that the true objective of the mission is being kept from her.
MSL: Keep me in your orbit and you know you'll drag me under
Author: Heather Kaczynski
4. FOUR DEAD QUEENS: It's the fault of our bloodline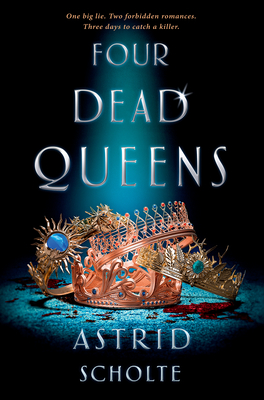 For in the nation of Quadara, each of the four quarters are strictly divided from each other. Four queens rule together, one from each region. When Keralie steals a disk with a video of the four queens being killed, she knows she has to do something. Keralie teams up with Varin Bollt, the Eonist messenger she stole from, to complete Varin's original job and see where it takes them.
MSL: Don't want you in my bloodline, yeah/Just wanna have a good time, yeah
Author: Astrid Scholte
5. Wearing a fake smile, the GIRL IN PIECES falls apart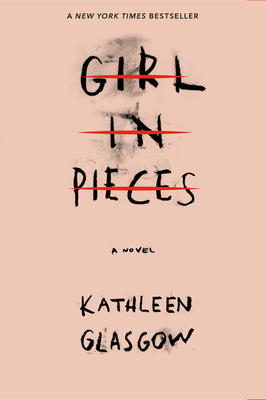 Charlotte Davis is in pieces. At seventeen she's already lost more than most people lose in a lifetime. But she's learned how to forget. You don't have to think about your father and the river. Your best friend, who is gone forever. Or your mother, who has nothing left to give you. Every new scar hardens Charlie's heart just a little more, yet it still hurts so much. It hurts enough to not care anymore, which is sometimes what has to happen before you can find your way back from the edge.
MSL: If I'm being honest, I done been through way too much/I can't fake another smile/I can't fake like I'm alright
Author: Kathleen Glasgow
6. Mateo and Rufus have a bad idea, but it's fine because THEY BOTH DIE AT THE END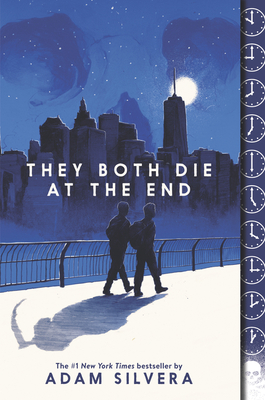 On September 5, a little after midnight, Death-Cast calls Mateo Torrez and Rufus Emeterio to give them some bad news: They're going to die today. Mateo and Rufus are total strangers, but, for different reasons, they're both looking to make a new friend on their End Day. The good news: There's an app for that. It's called the Last Friend, and through it, Rufus and Mateo are about to meet up for one last great adventure—to live a lifetime in a single day.
MSL: Runnin' outta time/Wishin' you would come and save me
Author: Adam Silvera
7. THE WAY YOU MAKE ME FEEL makes me wanna make up with u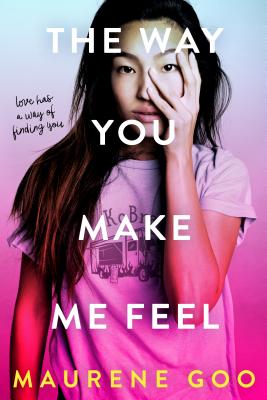 Clara Shin lives for pranks and disruption. When she takes one joke too far, her dad sentences her to a summer working on his food truck, the KoBra, alongside her uptight classmate Rose Carver. Not the carefree summer Clara had imagined. But maybe Rose isn't so bad. Maybe the boy named Hamlet (yes, Hamlet) crushing on her is pretty cute. Maybe Clara actually feels invested in her dad's business. And what if taking this summer seriously means that Clara has to leave her old self behind?
MSL: My energy and attitude don't coincide/I'm stayin' mad all day so we can let it out tonight
Author: Maurene Goo
8. Griffin should be ghostin him, especially since HISTORY IS ALL YOU LEFT ME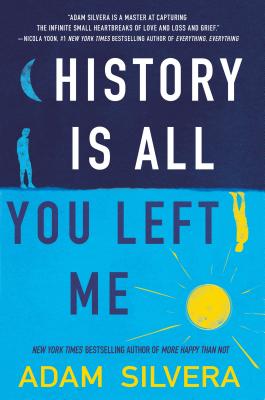 When Griffin's first love and ex-boyfriend, Theo, dies in a drowning accident, his universe implodes. Even though Theo had moved to California for college and started seeing Jackson, Griffin never doubted Theo would come back to him when the time was right. But now, the future he's been imagining for himself has gone far off course.
To make things worse, the only person who truly understands his heartache is Jackson. But no matter how much they open up to each other, Griffin's downward spiral continues. He's losing himself in his obsessive compulsions and destructive choices, and the secrets he's been keeping are tearing him apart.
MSL: He just comes to visit me/When I'm dreaming every now and then
Author: Adam Silvera
9. Henry swears the aliens who keep abducting him aren't in his head, but who knows because WE ARE THE ANTS.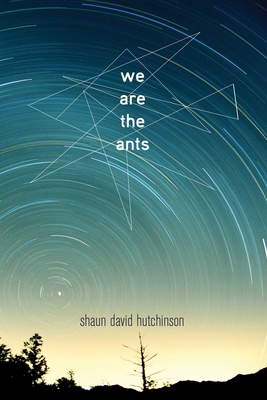 Henry Denton has spent years being periodically abducted by aliens. Then the aliens give him an ultimatum: The world will end in 144 days, and all Henry has to do to stop it is push a big red button.
Only he isn't sure he wants to.
After all, life hasn't been great for Henry. Wiping the slate clean sounds like a pretty good choice to him. But Henry is a scientist first, and facing the question thoroughly and logically, he begins to look for pros and cons: in the bully who is his perpetual one-night stand, in the best friend who betrayed him, in the brilliant and mysterious boy who walked into the wrong class. Henry is left with the ultimate choice: push the button and save the planet and everyone on it…or let the world—and his pain—be destroyed forever.
MSL: Caught in the moment, tangled up in your sheets/When you broke my heart, I said you only wanted half of me
Author: Shaun David Hutchinson
10. Vanessa spends too much time UNDER THE LIGHTS to buy anyone 7 rings, but she might want to after meeting Brianna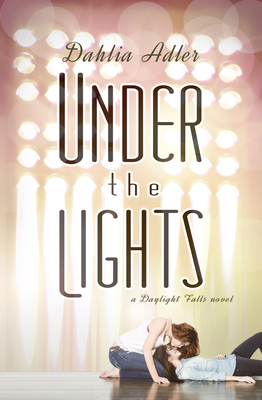 Josh Chester loves being a Hollywood bad boy, coasting on his good looks, his parties, his parents' wealth, and the occasional modeling gig. But his laid-back lifestyle is about to change. To help out his best friend, Liam, he joins his hit teen TV show, Daylight Falls ... opposite Vanessa Park, the one actor immune to his charms.
Vanessa Park has always been certain about her path as an actor, despite her parents' disapproval. When she meets her new career handler, Brianna, Van is relieved to have found someone she can rely on. But as feelings unexpectedly evolve beyond friendship, Van's life reaches a whole new level of confusing. And she'll have to choose between the one thing she's always loved ... and the person she never imagined she could.
MSL: Ain't no budget when I'm on the set/If I like it, then that's what I get
Author: Dahlia Adler
11. AIRPORTS, EXES, AND OTHER THINGS I'M OVER, so thank u, next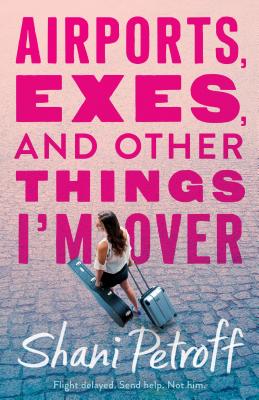 A bad storm, two canceled flights, stuck in an airport with a hot stranger and the guy who broke her heart... what could go wrong? After Sari caught her boyfriend Zev cheating on her, their romantic Florida vacation was ruined. A huge storm is brewing in the Northeast, and flights all over the country are getting canceled—including Sari's. She winds up stuck at the airport for hours. With Zev! What will she do next?
MSL: And one taught me pain/Now, I'm so amazing
Author: Shani Petroff
12.You have the wrong LOVE INTEREST, so break up with your girlfriend, i'm bored
Caden is a Nice: The boy next door, sculpted to physical perfection. Dylan is a Bad: The brooding, dark-souled guy, and dangerously handsome. The girl they are competing for is important to their organization, and each boy will pursue her, as whoever the girl doesn't choose will die. What the boys don't expect are feelings that are outside of their training. Feelings that could kill them both.
MSL: You got me some type of way (Hmm)/Ain't used to feelin' this way (Mmm-mmm)
Author: Cale Dietrich