Submitted by
NYMBC
on Wed, 12/27/2017 - 1:12pm
The following books were reviewed by Teen Advisory Board Member Emily.
Emily is 14 and her favorite books include, Wonder by R.J. Palacio, Alexander Hamilton by Ron Chernow, and The Fault in Our Stars by John Green.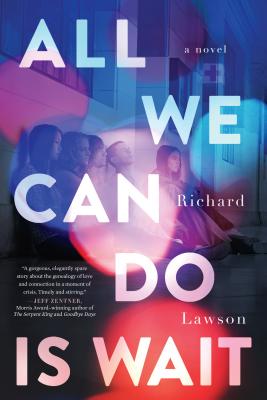 All We Can Do Is Wait by Richard Lawson
"In the aftermath of the collapse of a bridge, a group of teens meet in the waiting room of Massachusetts General Hospital. Jason and Alexa are siblings, whose relationship is rocky at best. Scott's relationship with his girlfriend, Aimee, is… complicated, but he knows if he can just talk to her then everything will be okay. Skyler's sister, Kate, has been her support system ever since her mom abandoned the two of them. As for Morgan, well, her dad hasn't been okay for awhile. As these teens come to grips with the tragedy that has been forced upon them, tension is high, and age-old secrets and guilt will resurface.
All We Can Do Is Wait is heart-wrenching as you watch each character begin to grieve, regardless of how the victim they were waiting for turns out in the end. Every character is complex, engaging, and likeable. The story is told like a thriller, with each character's backstory being revealed as the story progresses. As the reader gets closer and closer to the big reveal, secrets and guilt surface, causing each character to react in different ways. Alexis, Jason, Skyler, Scott, and Morgan each have their own developed backstory, and, since the story is told through flashbacks while simultaneously moving through the present, each person's reaction is justified by their history. All We Can Do Is Wait covers important topics, like love, loss, and growing up, and readers will be quickly drawn to the main characters."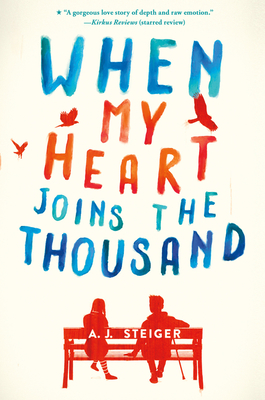 When My Heart Joins the Thousand by A.J. Steiger
"Alvie Foster is a seventeen-year-old girl with Asperger's who forms better relationships with the animals at the zoo she works at than other people. For now, Alvie struggles to survive until her eighteenth birthday without any severe accidents happening. If she makes it, she'll be free to live on her own as an adult, but, should she fail, she'll be sent back to the group home and become a ward of the state. When she meets Stanley, a boy who might be even stranger than her, Alvie finds herself getting close to him- too close. As her relationship with Stanley becomes more complicated, Alvie is forced to confront the demons in her past and maybe, just maybe, find hope for the future.
Told in first person POV, When My Heart Joins the Thousand is an honest and haunting book that provides readers with an immersive introduction to a person with autism. Alvie is a funny and lovable main character, who readers can't help but root for. Stanley is patient and understanding, in a world where Alvie has yet to have met anyone like that. Alvie and Stanley are the ultimate underdogs, and the reader can't help but fall in love with them. Despite this, Alvie and Stanley both have flaws and insecurities, and each is equally afraid of hurting the other. As their relationship develops, they begin to reveal more about themselves to one another, which will force them both out of their comfort zone. Over the course of the book, Alvie has flashbacks to her childhood that eventually lead up to the traumatic event that led Alvie to pursue her goal of emancipation in the first place. As the reader learns more about Alvie's past, Stanley learns of it at the same time. When My Heart Joins the Thousand takes the reader on a rollercoaster of emotions, with some truly dark scenes featured in the climax of the book. Nonetheless, the character development Alvie and Stanley go through within the story leads to an extremely satisfying ending that dismantles the stigma surrounding autism."
Both All We Can Do is Wait and When My Heart Joins the Thousand will be available February 6th