Submitted by
YAatBooksInc
on Tue, 11/13/2018 - 2:29pm
- Written by By Ava, Amanda, and Alannah
---
So often we see authors place their black characters in minor roles with a white savior as the protagonist. So here we present to you a list of six popular fiction genres with corresponding YA novels featuring black protagonists!
1. Romance with Everything, Everything by Nicola Yoon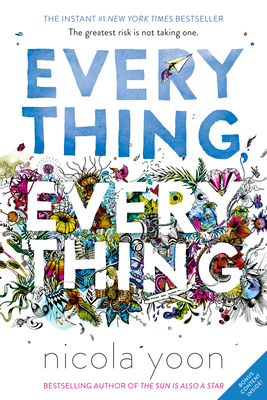 Everything, Everything has been mentioned countless times from both the book and the movie. Maddy is allergic to everything, and can't leave her house because of the risks, not leaving for seventeen years. Olly moves in and they make eye-contact, and Maddy knows she's going to fall in love. A sweet, beautiful story about overcoming odds and risking it all for love is a definite, swoon-worthy must-read.
2. Action-Adventure with A Blade So Black by L. L. McKinney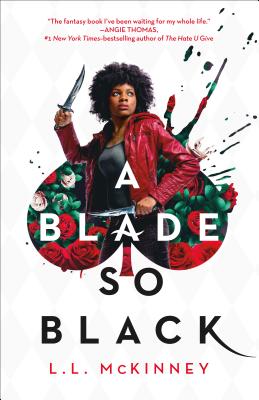 Alice, trained in magic weaponry and battling Nightmares, is struggling to keep up with school and her mother. But when Alice's mentor is mysteriously poisoned, she must travel to Wonderland, home of the Nightmares that nearly ended her before. The task is seemingly simple: find the antidote and make it back home with her head still attached to her neck. But she soon discovers it's easier said than done!
3. Biographical Account with Hidden Figures by Margot Lee Shetterly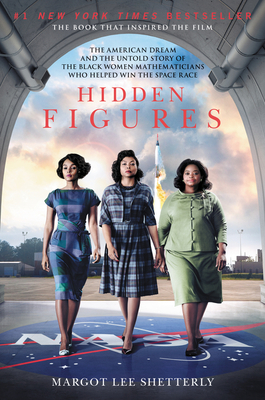 Space travel is easily one of America's greatest accomplishments, with its crowning glory arguably being the spectacular moon landing. Yet contrary to what was for so long believed, this wasn't achieved solely by white men, nor white women either... Meet the HIDDEN FIGURES who helped to make this amazing feat possible - several incredibly devoted and talented black women who fought to assert their rights in a world that was prejudiced against them. Beautifully written by Margot Lee Shetterly, this will be a read that you won't want to put down!
4. Fantasy withThe Belles by Dhonielle Clayton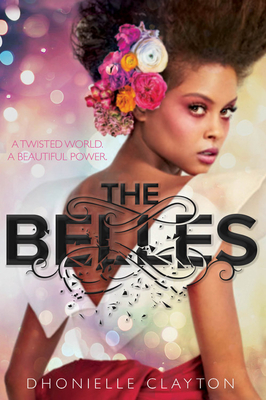 In Orléans, every person is born ugly and gray without the help of a Belle, who controls beauty and has the power to make people beautiful. Camellia Beauregard, a Belle, wants to be chosen as the royal favorite by the Queen of Orléans and able to be acknowledged as the most talented Belle, serving the royal family. Competing with five other Belles for the position, Camellia navigates through dangerous waters to make a choice for something she truly believes in. Not only is this book a fantastic fantasy book, but it also deals with many issues prevalent in the world today.
5. Speculative Fiction with Dread Nation by Justina Ireland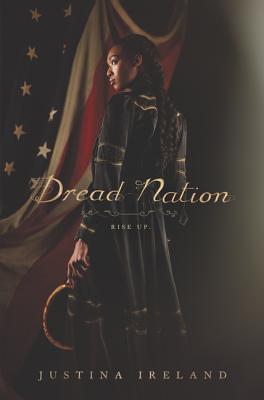 After the Civil War was brought to a sudden halt when the dead began walking the battlefields, the Native and Negro Reeducation Act was enacted, requiring colored children to train in combat schools with the sole purpose of defending the privileged white people from the dead. Jane McKeene is about to graduate as an Attendant—women who are trained in combat and etiquette, though she wants nothing more than to head back to her home in Kentucky. But when she finds out about a dastardly plot that threatens everyone in Baltimore County, she discovers maybe the dead aren't the ones to fear after all.
6. Thriller with Kindred by Octavia E. Butler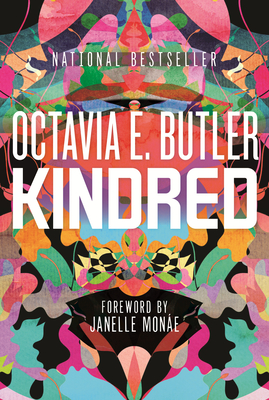 While technically more historical fiction with a fantastical twist, KINDRED features many thriller-y elements. And it was just so good that we had to put it on this list! While celebrating her twenty-sixth birthday with her husband, Dana, a modern black woman, time travels to the antebellum South to save a drowning young boy. But as Dana is continuously called back to the past to save the boy from life-threatening situations, the time she needs to stay in the past grows longer and longer until she is unsure whether it's possible to go back to the present in one piece.