Submitted by
NYMBC
on Tue, 08/28/2018 - 1:03pm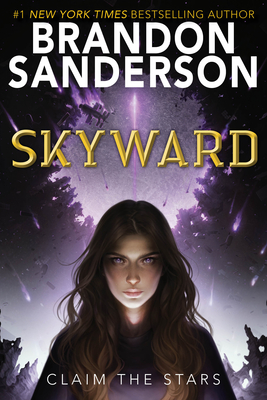 Skyward by Brandon Sanderson
Available November 6th
Description: Spensa's world has been under attack for decades. Now pilots are the heroes of what's left of the human race, and becoming one has always been Spensa's dream. Since she was a little girl, she has imagined soaring skyward and proving her bravery. But her fate is intertwined with her father's--a pilot himself who was killed years ago when he abruptly deserted his team, leaving Spensa's chances of attending flight school at slim to none.

No one will let Spensa forget what her father did, yet fate works in mysterious ways. Flight school might be a long shot, but she is determined to fly. And an accidental discovery in a long-forgotten cavern might just provide her with a way to claim the stars.
Status: To Be Read (TBR) Pile
Why It's on the List: I LOVED Brandon Sanderson's Mistborn series. I also love Science Fiction and the slightly obscure movie Stealth, about military pilots working with an AI. It's good, okay. Anyway, mash those together and I'm sold. We'll see if it lives up to my weird expectations!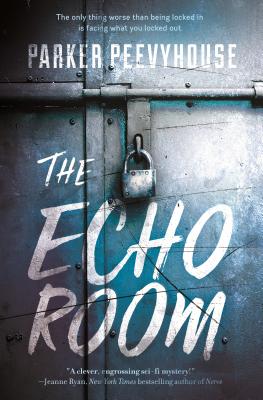 The Echo Room by Parker Peevyhouse
Available September 11th
Description: Parker Peevyhouse's The Echo Room is a smart, claustrophobic, speculative young adult thriller with an immersive psychological mystery.
The only thing worse than being locked in is facing what you locked out.
Rett Ward knows how to hide. He's had six years of practice at Walling Home, the state-run boarding school where he learned how to keep his head down to survive.
But when Rett wakes up locked in a small depot with no memory of how he got there, he can't hide. Not from the stranger in the next room. Or from the fact that there's someone else's blood on his jumpsuit.
Worse, every time he tries to escape, he wakes up right back where he started. Same day, same stranger, same bloodstained jumpsuit.
As memories start to surface, Rett realizes that the logo on the walls is familiar, the stranger isn't a stranger, and the blood on his jumpsuit belongs to someone—or something—banging on the door to get in.
Status: Read
Why It's on the List: As a fellow Bookseller, Parker knows what she's doing. Here's a review I did for a super early version of The Echo Room: "As soon as I picked up The Echo Room I knew I was going to be taken on a ride I wouldn't want to get off. A fantastic, mysterious read, perfect for fans of Science Fiction that forces you to question everything that has been laid out before you. The Echo Room is 12 Monkeys for the next generation."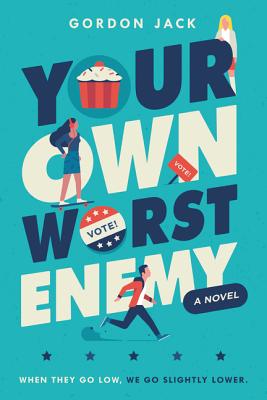 Your Own Worst Enemy by Gordon Jack
Available November 13th
Description: For fans of Andrew Smith and Frank Portman and the movies Election and Ferris Bueller's Day Off comes a hilarious and satirical novel about the highs and (very low) lows of the electoral process, proving that the popular vote is the one that matters most.
Stacey Wynn was the clear front-runner for Lincoln High student council president. But then French-Canadian transfer student Julia Romero entered the race…and put the moves on Stacey's best friend/campaign adviser, Brian.
Stacey also didn't count on Tony Guo, resident stoner, whose sole focus is on removing the school's ban of his favorite chocolate milk, becoming the voice of the little guy, thanks to a freshman political "mastermind" with a blue Mohawk.
Three candidates, three platforms, and a whirlwind of social media, gaffes, high school drama, and protests make for a ridiculously hilarious political circus that just may hold some poignant truth somewhere in the mix.
Status: TBR Pile
Why It's on the List: I love a good funny book and Gordon Jack does funny well. He's also a local author and a genuinely kind person!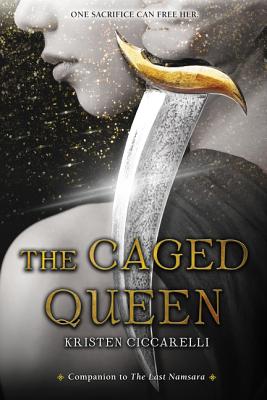 The Caged Queen by Kristen Ciccarelli
Available September 25th
Description: Kristen Ciccarelli's distinct brand of lyrical, haunting fantasy continues in the companion to her bestselling debut, The Last Namsara. Perfect for fans of Kristin Cashore and Renee Ahdieh.
Once there were two sisters born with a bond so strong that it forged them together forever. Roa and Essie called it the hum. It was a magic they cherished—until the day a terrible accident took Essie's life and trapped her soul in this world.
Dax—the heir to Firgaard's throne—was responsible for the accident. Roa swore to hate him forever. But eight years later he returned, begging for her help. He was determined to dethrone his cruel father, under whose oppressive reign Roa's people had suffered.
Roa made him a deal: she'd give him the army he needed if he made her queen. Only as queen could she save her people from Firgaard's rule.
Then a chance arises to right every wrong—an opportunity for Roa to rid herself of this enemy king and rescue her beloved sister. During the Relinquishing, when the spirits of the dead are said to return, Roa discovers she can reclaim her sister for good.
All she has to do is kill the king.
Status: TBR Pile
Why It's on the List: I'll be honest, I'm judging this book by it's awesome cover (and it's companion's too: The Last Namasara) I just love it. But the story sounds like an epic adventure I really want to go on as well.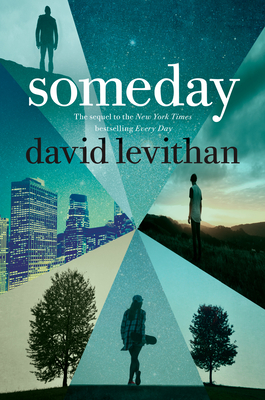 Someday by David Levithan
Available October 2nd
Description: The sequel to the New York Times bestseller Every Day, now a major motion picture starring Angourie Rice.

Every day a new body. Every day a new life. Every day a new choice.

For as long as A can remember, life has meant waking up in a different person's body every day, forced to live as that person until the day ended. A always thought there wasn't anyone else who had a life like this.

But A was wrong. There are others.

A has already been wrestling with powerful feelings of love and loneliness. Now comes an understanding of the extremes that love and loneliness can lead to -- and what it's like to discover that you are not alone in the world.

In Someday, David Levithan takes readers further into the lives of A, Rhiannon, Nathan, and the person they may think they know as Reverend Poole, exploring more deeply the questions at the core of Every Day and Another Day: What is a soul? And what makes us human?
Status: TBR Pile
Why It's on the List: First: I love David Levithan as a human being. He's amazing and seems to have a mind that never stops. Second, I never imagined their could be a sequel to Every Day, so now that there is, I need to know how A's life continues!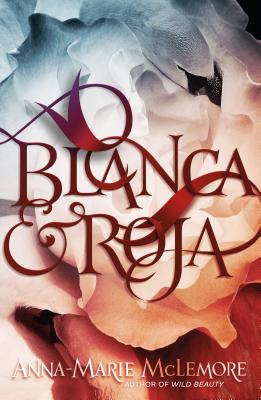 Blanca & Roja by Anna-Marie McLemore
Available October 9th
Description: The biggest lie of all is the story you think you already know.
The del Cisne girls have never just been sisters; they're also rivals, Blanca as obedient and graceful as Roja is vicious and manipulative. They know that, because of a generations-old spell, their family is bound to a bevy of swans deep in the woods. They know that, one day, the swans will pull them into a dangerous game that will leave one of them a girl, and trap the other in the body of a swan.
But when two local boys become drawn into the game, the swans' spell intertwines with the strange and unpredictable magic lacing the woods, and all four of their fates depend on facing truths that could either save or destroy them. Blanca & Roja is the captivating story of sisters, friendship, love, hatred, and the price we pay to protect our hearts.
Status: TBR Pile
Why It's on the List: I recently hosted Anna-Marie McLemore on a panel. Her description (and passion) for this book was amazing. I love the fact that it's about sisters and magic. I can't wait to pick it up and be taken on an atmosphereic ride.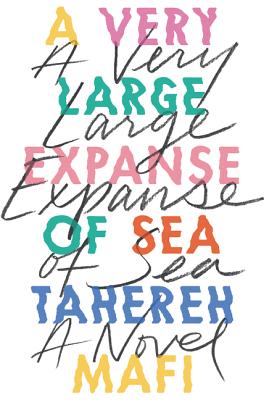 A Very Large Expanse of Sea by Tahereh Mafi
Available October 16th
Description: From the New York Times and USA Today bestselling author of the Shatter Me series comes a powerful, heartrending contemporary novel about fear, first love, and the devastating impact of prejudice.
It's 2002, a year after 9/11. It's an extremely turbulent time politically, but especially so for someone like Shirin, a sixteen-year-old Muslim girl who's tired of being stereotyped.
Shirin is never surprised by how horrible people can be. She's tired of the rude stares, the degrading comments—even the physical violence—she endures as a result of her race, her religion, and the hijab she wears every day. So she's built up protective walls and refuses to let anyone close enough to hurt her. Instead, she drowns her frustrations in music and spends her afternoons break-dancing with her brother.
But then she meets Ocean James. He's the first person in forever who really seems to want to get to know Shirin. It terrifies her—they seem to come from two irreconcilable worlds—and Shirin has had her guard up for so long that she's not sure she'll ever be able to let it down.
Status: TBR Pile
Why It's on the List: Well. I know this is going to be an emotional rollercoaster. But I want to read it. I NEED to read it. It's an "own voices" novel, one I think everyone should read.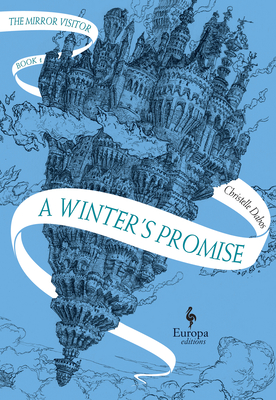 A Winter's Promise: Book One of the Mirror Visitor Quartet by Christelle Dabos
Available September 25th
Description: Where once there was unity, vastly different worlds now exist. Over each, the spirit of an omnipotent and immortal ancestor abides.
Long ago, following a cataclysm called the Rupture, the world was shattered into many floating celestial islands, known now as arks. Ophelia lives on Anima, where inhabitants can read the pasts of objects. What's more, she is also a "mirror-traveler," possessing an ability that has been passed down to her through generations. Her idyllic existence on Anima is disrupted when she is promised in marriage to Thorn, an influential member of a distant clan. Still only a girl, Ophelia must leave her family and follow her fianc to Citaceleste, the capital of a cold and icy ark called Pole. But there, her future husband seems indifferent to her and she slowly realizes that her presence on Pole is part of a much bigger plot and has far-reaching ramifications not only for her but for her entire world.
An unforgettable heroine, an insightful study of relationships, a rich and bountiful universe, intrigue and suspense, A Winter's Promise is perfect for readers of Margaret Rogerson, Scott Westerfeld, Melissa Albert, and N.K. Jemisin.
Status: Read.
Why It's on the List: It's something different but still familiar enought that fans of fantasy will love it. It's a great crossover with a brave heroine that comes into her own. The plot moves slowly but I never lost interest. I can't wait for the next installment.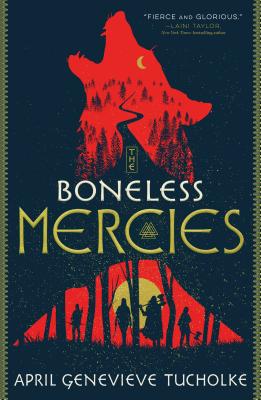 Boneless Mercies by April Genevieve Tucholke
Available October 2nd
Description: Frey, Ovie, Juniper, and Runa are the Boneless Mercies—girls hired to kill quickly, quietly, and mercifully. But Frey is weary of the death trade and, having been raised on the heroic sagas of her people, dreams of a bigger life.
When she hears of an unstoppable monster ravaging a nearby town, Frey decides this is the Mercies' one chance out. The fame and fortune of bringing down such a beast would ensure a new future for all the Mercies. In fact, her actions may change the story arc of women everywhere.
Full of fierce girls, bloodlust, tenuous alliances, and unapologetic quests for glory, this elegantly spun tale challenges the power of storytelling—and who gets to be the storyteller. Perfect for fans of Maggie Stiefvater, V.E. Schwab, and Heidi Heilig.
Status: Read.
Why It's on the List: I have to admit, I've never read Beowulf so that comparison was lost on me, but I did really enjoy this book. I love April Genevieve Tucholke's style of writing. She's not afraid to go dark. I'm not sure what I liked best about The Boneless Mercies, the world, where our characters find themselves in the middle of a "magical power play" , the characters who are so real and who's relationships are stronger than any magic, or the plot, that twists and turns as much as the path our heroes partake. I would recommend this book to 14+ due to the darker tone and violence.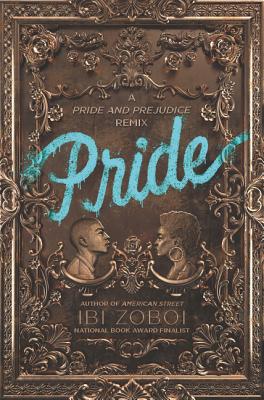 Pride by Ibi Zoboi
Available September 18th
Description: Pride and Prejudice gets remixed in this smart, funny, gorgeous retelling of the classic, starring all characters of color, from Ibi Zoboi, National Book Award finalist and author of American Street.
Zuri Benitez has pride. Brooklyn pride, family pride, and pride in her Afro-Latino roots. But pride might not be enough to save her rapidly gentrifying neighborhood from becoming unrecognizable.
When the wealthy Darcy family moves in across the street, Zuri wants nothing to do with their two teenage sons, even as her older sister, Janae, starts to fall for the charming Ainsley. She especially can't stand the judgmental and arrogant Darius. Yet as Zuri and Darius are forced to find common ground, their initial dislike shifts into an unexpected understanding.
But with four wild sisters pulling her in different directions, cute boy Warren vying for her attention, and college applications hovering on the horizon, Zuri fights to find her place in Bushwick's changing landscape, or lose it all.
In a timely update of Jane Austen's Pride and Prejudice, critically acclaimed author Ibi Zoboi skillfully balances cultural identity, class, and gentrification against the heady magic of first love in her vibrant reimagining of this beloved classic.
Status: TBR Pile
Why It's on the List: Ummm a modern retelling of Pride and Prejudice with characters of color? YES PLEASE.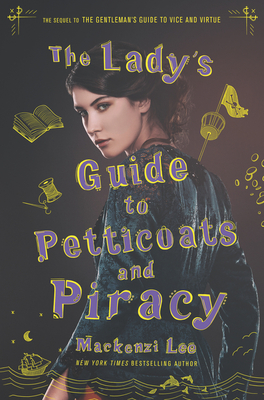 The Lady's Guide to Petticoats and Piracy by Mackenzi Lee
Available October 2nd
Description: A year after an accidentally whirlwind grand tour with her brother Monty, Felicity Montague has returned to England with two goals in mind—avoid the marriage proposal of a lovestruck suitor from Edinburgh and enroll in medical school. However, her intellect and passion will never be enough in the eyes of the administrators, who see men as the sole guardians of science.
But then a window of opportunity opens—a doctor she idolizes is marrying an old friend of hers in Germany. Felicity believes if she could meet this man he could change her future, but she has no money of her own to make the trip. Luckily, a mysterious young woman is willing to pay Felicity's way, so long as she's allowed to travel with Felicity disguised as her maid.
In spite of her suspicions, Felicity agrees, but once the girl's true motives are revealed, Felicity becomes part of a perilous quest that leads them from the German countryside to the promenades of Zurich to secrets lurking beneath the Atlantic.
Status: TBR Pile
Why It's on the List: I truly enjoyed The Genteleman's Guide to Vice and Virtue and one of my favorite things about Lee's first book was Felicity. I'm excited to see her front-and-center in this adventure. Lee has a way of writing characters that jump off the page. I'm looking forward to more!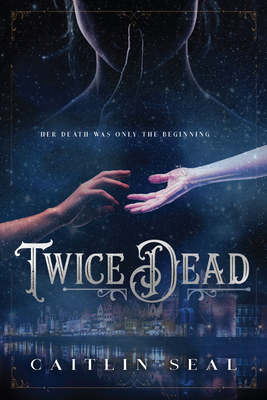 Twice Dead by Caitlin Seal
Available September 18th
Description: In this imaginative debut perfect for fans of character-driven fantasies like Graceling and Daughter of Smoke and Bone, seventeen-year-old Naya Garth becomes one of the undead and an unlikely spy for her country.

Naya, the daughter of a sea merchant captain, nervously undertakes her first solo trading mission in the necromancer-friendly country bordering her homeland of Talmir. Unfortunately, she never even makes it to the meeting. She's struck down in the streets of Ceramor. Murdered.

But death is not the end for Naya. She awakens to realize she's become an abomination--a wraith, a ghostly creature bound by runes to the bones of her former corpse. She's been resurrected in order to become a spy for her country. Reluctantly, she assumes the face and persona of a servant girl named Blue.

She never intended to become embroiled in political plots, kidnapping, and murder. Or to fall in love with the young man and former necromancer she is destined to betray.
Status: TBR Pile
Why It's on the List Caitlin Seal is a local author and we love supporting our local authors, but I was really sold at the "political plots, kindapping, and murder." The romance too.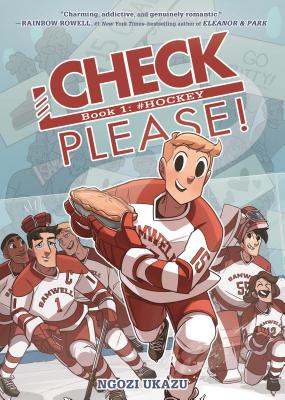 Check, Please!: #Hockey by Ngozi Ukazu
Available September 18th
Description: Eric Bittle may be a former junior figure skating champion, vlogger extraordinaire, and very talented amateur pâtissier, but being a freshman on the Samwell University hockey team is a whole new challenge. It is nothing like co-ed club hockey back in Georgia! First of all? There's checking (anything that hinders the player with posession of the puck, ranging from a stick check all the way to a physical sweep). And then, there is Jack—his very attractive but moody captain.
A collection of the first half, freshmen and sophmore year, of the megapopular webcomic series of the same name, Check, Please!: #Hockey is the first book of a hilarious and stirring two-volume coming-of-age story about hockey, bros, and trying to find yourself during the best four years of your life. This book ncludes updated art and a hilarious, curated selection of Bitty's beloved tweets.
Status: Read.
Why It's on the List: I originally read Check, Please! while it was only a webcomic. I was drawn in by the art (no pun intended), which is spectacular, but stayed for the characters. I love Bitty and Jack, but I'm also highly invested in the secondary characters. Ngozi Ukazu has created a fantastic cast of characters in a relatable yet unique, heartwarming story and delivered it to us via beautiful art! HIGHLY recommend it to ages 14+. Keep in mind the characters are in college, there is drinking and mentions of sexual activity.