Submitted by
YAatBooksInc
on Tue, 11/21/2017 - 10:51am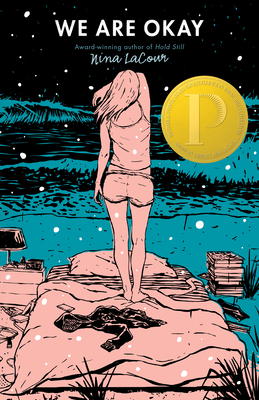 We Are Okay by Nina LaCour
Nina LaCour ripped my heart out and put it back together again in less than 250 pages. We Are Okay is a beautiful story of healing, friendship, and family. Just have a few tissues nearby.- Reviewed by Hannah, NYMBC Coordinator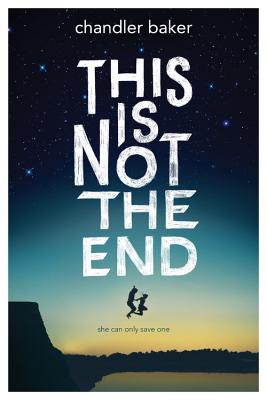 *This Is Not the End by Chandler Baker
From the first page, it's pretty obvious that This is Not the End is going to send you on a painful, roller-coaster ride of emotions. Chandler Baker has created a not-too-distant future that many of us could easily slide into. Lake's world is not that different from our own, except humans now have the power to resurrect the dead, but only once and on your 18th birthday, as if going to college and choosing your path in life isn't hard enough.
And that's what Lake Devereux should have been doing. She should have been enjoying the last summer before college with her two best friends, Will and Penny. But a terrible car accident leaves Lake the sole survivor with a heart-wrenching choice: who does she bring back? It's a plot, with lots of twists and turns, that begs the reader to continue. But I've learned that a book needs more than a good plot to keep readers engaged, it needs characters to pull you in. This is Not the End is full of characters to connect with. From Lake, who holds the weight of the world on her shoulders, and Matt, her angry, paraplegic brother; to Ringo, the boy with his own heart-breaking past, and Will and Penny, with their deepest secrets bared after death, Chandler beautifully captures the difficult emotions that come with grief, acceptance, and unimaginable choices and lays out a moral dilemma for her readers to ponder: Is it right to bring people back from the dead? What would you do?
Though I hesitate to compare anything to Tuck Everlasting which has challenged readers for decades to question the human need to live forever, Chandler Baker and This is Not the End has done something very similar. She has taken a human desire: to bring loved ones back from the dead- to have just a little bit longer, and brought it to life, forcing her readers to examine this dream, to want it, and to doubt it.- Reviewed by Hannah, NYMBC Coordinator *First Looks Book Club Favorite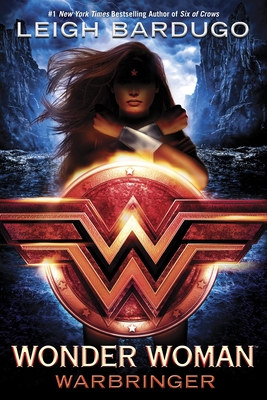 Wonder Woman: Warbringer by Leigh Bardugo
Before you pick this book up, I'm going to advise you to do one thing: Forget everything you know about Wonder Woman. Leigh Bardugo wipes the slate clean and creates a new, modern history for Diana Prince and the Wonder Woman she is to become.
It's a tough feat to write a new story for such a beloved character, but Bardugo was up to the task, her signature wit and humor blend with the exciting action and twists and turns in a way that will be familiar to Bardugo fans and ring true to all Wonder Woman lovers.
By far, one of my most anticipated books of 2017 and it did not disappoint.- Reviewed by Hannah, NYMBC Coordinator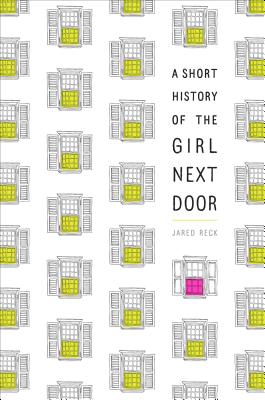 A Short History of the Girl Next Door by Jared Reck
Oh man. This book. I was up late last night bawling my eyes out and every time I thought I was done, it hit me again. A Short History of the Girl Next Door by Jared Reck is perfect for fans of John Green, you know, the author of all those books that destroyed you and you thanked him for it? Yeah that one. Reminiscent of Looking for Alaska, Short History dives into the world of high school freshmen Matt and Tabby who have been best friends their whole lives, living across the street from each other. Matt has been in love with Tabby for years, but it isn't until she starts dating the senior basketball star that he truly realizes how much. As Matt struggles with his own feelings, fighting to be supportive without breaking into LOVE ME tantrums, and his self-sabotaging tendencies of imagining movie-scene moments that real life never seems to match, he starts to spiral into a self-destructive hole that's only compounded by a sudden tragedy. Full of rich, four dimensional characters and laugh out loud moments, A Short History of the Girl Next Door will make you cry, laugh, cry again, and spew water out of your noes. And you'll thank Jared Reck for the pain afterwards.
Also, I didn't count myself, but I was told there are about 300 curse words sprinkled through out the 265 pages. Epic.
HIGHLY Recommended.- Reviewed by Hannah, NYMBC Coordinator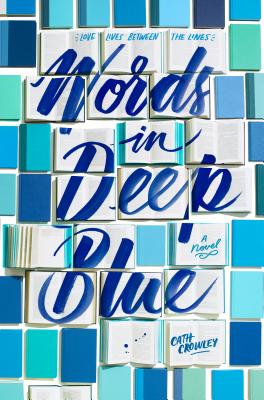 Words in Deep Blue by Cath Crowley
I haven't cried over a book in a long time, but this one almost got me. It's a love letter to books, words, and bookstores. But it's also about grief. "ll tell her that I think he had been transmigrating all his life: leavinghimself in the things he loved, in the people he loved. He brimmed over the edges of his own life, and escaped." This cover is beautiful and speaks to me in many ways. All around, just a wonderful book. – Reviewed by Hannah, NYMBC Coordinator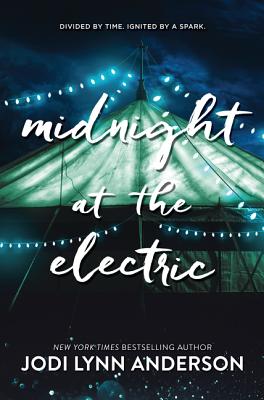 Midnight at the Electric by Jodi Lynn Anderson
Three distinct stories weaved into one. Each POV giving you another young woman to root for an da mystery to unravel. But the biggest mystery of all? How all three of these women, one living in Post-WWI England, one on a small Oaklahoma farm being ravaged by the Dust Bowl, and the other, waiting to be sent on a one-way trip to Mars, are connected. A truly unquie mix of Sci-Fi and Historical Fiction. – Reviewed by Hannah, NYMBC Coordinator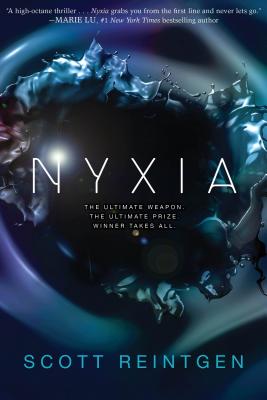 Nyxia by Scott Reintgen (pronounced Rankin)
A fun, debut Sci-fi about a group of teens being trained to be the first humans allowed to mine a precious element, Nyxia, on an alien planet. As usual, there's a catch. Only 8 of the 10 teens will make it. A fast paced contest, pitting desperate teens against each other. What is our protagonist, Emmett, willing to risk to make sure his family is cared for back on earth. What more does Babel Corporation have up their sleeve? How many secrets are they keeping? I listened to the award winning audio version of Nyxia, thanks to Libro.fm. and absolutely loved it. It's creative and full of diverse characters. –Reviewed by Hannah, NYMBC Coordinator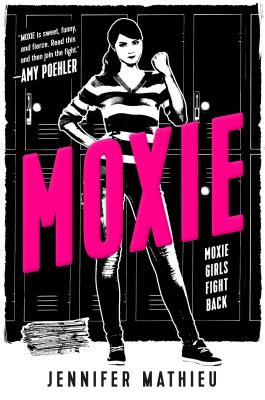 Moxie by Jennifer Mathieu
What's not to love about Moxie?! Enter a small Texas town where Football is Life and the male students can get away with anything while the female students are subject to sexist rules. But Vivian has had enough. She anonymously creates, publishes, and distributes a feminist zine within her high school hallways, leading to a micro-feminist movement. Both funny and inspiring, Moxie is the perfect book for anyone looking to be inspired. Get it in the hands of all future feminists! –Reviewed by Hannah, NYMBC Coordinator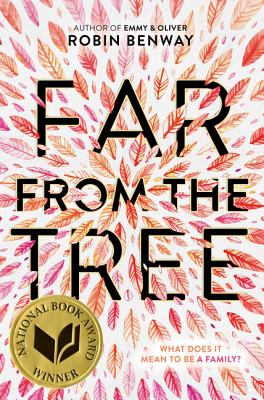 Far from the Tree by Robin Benway
(National Book Award Winner!)
An achingly beautiful story of three siblings finding each other and rediscovering the meaning of family. Far From the Tree covers important topics like teen pregnancy, adoption, and the foster care system in such an honest and loving way. I read this book in almost one sitting. The voice of the characters and their stories pulled me in instantly. I hightly recommend it. Also, grab those tissues, the happy-tears might flow. - Reviewed by Hannah, NYMBC Coordinator