Submitted by
YAatBooksInc
on Fri, 05/03/2019 - 1:23pm
---
Teen Advisory Board Member Ava Reviews Wild Beauty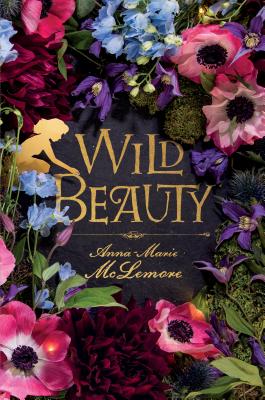 Wild Beauty by Anna-Marie McLemore
"For nearly a century, the Nomeolvides women have tended the grounds of La Pradera, the lush estate gardens that enchant guests from around the world. They've also hidden a tragic legacy: if they fall in love too deeply, their lovers vanish. But then, after generations of vanishings, a strange boy appears in the gardens.
The boy is a mystery to Estrella, the Nomeolvides girl who finds him, and to her family, but he's even more a mystery to himself; he knows nothing more about who he is or where he came from than his first name. As Estrella tries to help Fel piece together his unknown past, La Pradera leads them to secrets as dangerous as they are magical in this stunning exploration of love, loss, and family."
With elegant, stylized prose, Wild Beauty is a rare magical realism read featuring diverse characters. McLemore is renowned for her ability to paint a scene so vividly that it almost feels tangible, and this book proves why. We expect no less from her! The cast is implied to be Latinx, a refreshing sip of water from your typical straight white cast. Also, the LGBT+ representation is worth raving about. The five sisters are bisexual, and the woman they love is revealed to be genderqueer.
Also, it is worth mentioning that this book does not shy away from talking about periods, as most do. McLemore definitely puts the "real" in "magical realism!"
Wild Beauty is perfect for lovers of lush, flowery prose and those longing for diversity (basically, everyone)!
Wild Beauty is in stores now!