Submitted by
YAatBooksInc
on Mon, 03/04/2019 - 8:56am
---
Teen Advisory Board Member Alannah Reviews The Goose Girl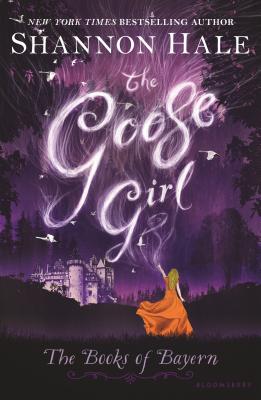 The Goose Girl (The Books of Bayern) by Shannon Hale
Anidori-Kiladra Talianna Isilee, Crown Princess of Kildenree, was born with the word of another language on her tongue, though she didn't know it. Her aunt helped her to taste it, teaching her the speech of songbirds and the graceful swans in the palace pond, until one day she left for the mountains, never to return. And though she misses her aunt, Ani is contented with her life, in spite of others' whispers of the strange, quiet princess who speaks to the birds.
But everything turns upside-down the day that she learns that her brother Caleb is to inherit the throne instead of her, and that she is to wed the unknown prince of Kildenree's enormous neighboring kingdom, Bayern. Ani sets out with her lady in waiting, Selia, a company of Kildenree's guards, and her beloved horse, Falada, with whom she can communicate.
However, halfway through the journey, treacherous Selia convinces the guards to turn on Ani and present Selia as the bride-to-be instead. Forced to flee for her life, Ani takes on the name Isi and tends the palace geese in the guise of a peasant girl. But the awkward, fractious geese are nothing like the swans that Ani is accustomed to, the danger of discovery lurks around every corner, and Ani's newfound relationship with the handsome guard Geric threatens to bring her secrets to the tip of her tongue. How can Ani prove herself the true princess?
Shannon Hale reimagines the classic Grimm's tale in a beautiful, enchanting story of courage and love. Ani is the sort of heroin that readers simply cannot help falling in love with, and any reader will be able to relate to the trials faced by the shy young princess. This is an unforgettable read necessary for fans of fantasy, first love, and exquisitely retold fairytales. But reader be warned: Once you read this book, you may never see the original tale of The Goose Girl the same way ever again.
-Review written by Alannah, Age 14
Find Goose Girl and the companion novels in stores or online.