Submitted by
YAatBooksInc
on Tue, 02/12/2019 - 2:13pm
---
Teen Advisory Board Member Amanda Reviews The Falling Between Us.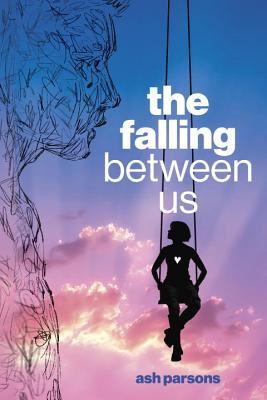 The Falling Between Us by Ash Parsons
After posting an original song on YouTube, fifteen-year-old Joshua Blackbird becomes a household name almost instantly. With his fame comes the fandom, Birdies, the paparazzi, and the watchful eyes of those who look for your every mistake. Although it's a teenage dream to become famous and practically worshipped by the many, the pain it brings leads to his disappearance and rumored suicide. Roxie, Joshua's girlfriend hidden from the media, tells the story of fame and the pain it brings to those who are affected the closest.
To begin with, I had honestly expected this book to be a cliche-ridden troubled boy meets innocent girl story, but the plot and character depth proved much different. Joshua's and Roxie's relationship was established from the very beginning, but the way they deal with the fame thrust onto Joshua shows their maturity over the course of the book. My favorite part of reading a YA book is seeing how the characters progress with the experiences they had dealt with, and this book definitely did it right. The picturesque descriptions of Roxie's love and grief definitely draw the reader in and shows how she deals with experiencing such new feelings.
With so many YA novels focusing on plot, a story with such connection to its audience is hard to find, but this book definitely relates to the reader. Although the average person isn't rich or famous, The Falling Between Us combines elements of freedom, stress, and love in a highly engaging plot. Instead of a book which focuses on the love life of the characters, it focuses more on the friendship that comes along with the love. I love how this book doesn't trivialize teenage problems but instead exaggerates it in a greater light where everyone is watching your next move.
Although the character development was one of the reasons why I had liked this book so much, the figurative language helps balance out the rushing emotions through the text. Ash Parsons uses figurative language and takes it to the next level, but not excessively so. I wholeheartedly recommend this book to fans of YA contemporary or people who are looking for a good romance dealing with topics not usually addressed in YA.