Submitted by
YAatBooksInc
on Tue, 05/28/2019 - 2:29pm
---
Teen Advisory Board Member Ava Reviews Dark Descent of Elizabeth Frankenstein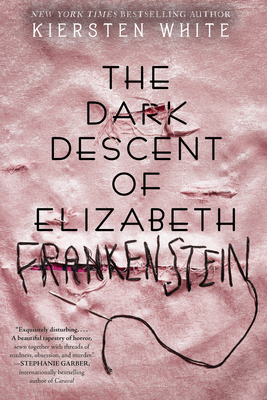 The Dark Descent of Elizabeth Frankenstein by Kiersten White
"Elizabeth Lavenza hasn't had a proper meal in weeks. Her thin arms are covered with bruises from her "caregiver," and she is on the verge of being thrown into the streets . . . until she is brought to the home of Victor Frankenstein, an unsmiling, solitary boy who has everything--except a friend.
Victor is her escape from misery. Elizabeth does everything she can to make herself indispensable--and it works. She is taken in by the Frankenstein family and rewarded with a warm bed, delicious food, and dresses of the finest silk. Soon she and Victor are inseparable.
But her new life comes at a price. As the years pass, Elizabeth's survival depends on managing Victor's dangerous temper and entertaining his every whim, no matter how depraved. Behind her blue eyes and sweet smile lies the calculating heart of a girl determined to stay alive no matter the cost . . . as the world she knows is consumed by darkness."
The Dark Descent of Elizabeth Frankenstein is a inventive take on the original Frankenstein book (which I have yet to read, though of course, I know the basic plot points!). White's prose is witty and concise, but still poetic, a combination she balances with precision. I swear upon my life that this is one of my favorite books ever, simply because I love Elizabeth, my Slytherin queen. She is the most manipulative character I have ever read about, which makes me love her even more! You can trust Elizabeth to not make stupid decisions but to instead calculate and prepare for every possibility, a distinguishing factor from many, many other characters in YA.
I highly recommend The Dark Descent of Elizabeth Frankenstein for fans of dark, twisted retellings.
The Dark Descent of Elizabeth Frankenstein is available in stores now!