Submitted by
YAatBooksInc
on Tue, 04/16/2019 - 10:01am
It's Poetry Month! Poetry is a beautiful form of creativity and expression. It tells stories in a succinct format that allows for both urgency and pause. In honor of Poetry Month, here's a short list of some of our favorite YA books written in verse. Pick one up, grab a good seat, and settle in for a couple hours.
1. Poet X by Elizabeth Acevedo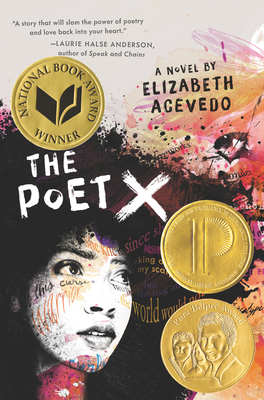 Xiomara Batista feels unheard and unable to hide in her Harlem neighborhood. Ever since her body grew into curves, she has learned to let her fists and her fierceness do the talking.
But Xiomara has plenty she wants to say, and she pours all her frustration and passion onto the pages of a leather notebook, reciting the words to herself like prayers—especially after she catches feelings for a boy in her bio class named Aman, who her family can never know about.
With Mami's determination to force her daughter to obey the laws of the church, Xiomara understands that her thoughts are best kept to herself. So when she is invited to join her school's slam poetry club, she doesn't know how she could ever attend without her mami finding out. But she still can't stop thinking about performing her poems.
Because in the face of a world that may not want to hear her, Xiomara refuses to be silent.
Note: As you can see from the medals on this cover, Poet X is the winner of the National Book Award for Young People's Literature, the Michael L. Printz Award, and the Pura Belpré Award! Even more exciting, you can meet Elizabeth Acevedo at Books Inc. Opera Plaza on May 13th. It is a ticketed event, so purchase your ticket (which includes a copy of her newest novel With the Fire on High) here.
2. Long Way Down by Jason Reynolds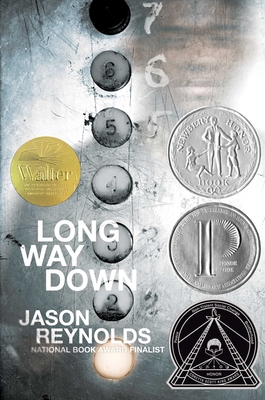 An ode to Put the Damn Guns Down, this is National Book Award finalist and New York Times bestseller Jason Reynolds's fiercely stunning novel that takes place in sixty potent seconds—the time it takes a kid to decide whether or not he's going to murder the guy who killed his brother.
A cannon. A strap.
A piece. A biscuit.
A burner. A heater.
A chopper. A gat.
A hammer
A tool
for RULE

Or, you can call it a gun. That's what fifteen-year-old Will has shoved in the back waistband of his jeans. See, his brother Shawn was just murdered. And Will knows the rules. No crying. No snitching. Revenge. That's where Will's now heading, with that gun shoved in the back waistband of his jeans, the gun that was his brother's gun. He gets on the elevator, seventh floor, stoked. He knows who he's after. Or does he? As the elevator stops on the sixth floor, on comes Buck. Buck, Will finds out, is who gave Shawn the gun before Will took the gun. Buck tells Will to check that the gun is even loaded. And that's when Will sees that one bullet is missing. And the only one who could have fired Shawn's gun was Shawn. Huh. Will didn't know that Shawn had ever actually USED his gun. Bigger huh. BUCK IS DEAD. But Buck's in the elevator? Just as Will's trying to think this through, the door to the next floor opens. A teenage girl gets on, waves away the smoke from Dead Buck's cigarette. Will doesn't know her, but she knew him. Knew. When they were eight. And stray bullets had cut through the playground, and Will had tried to cover her, but she was hit anyway, and so what she wants to know, on that fifth floor elevator stop, is, what if Will, Will with the gun shoved in the back waistband of his jeans, MISSES.

And so it goes, the whole long way down, as the elevator stops on each floor, and at each stop someone connected to his brother gets on to give Will a piece to a bigger story than the one he thinks he knows. A story that might never know an END…if WILL gets off that elevator.

Told in short, fierce staccato narrative verse, Long Way Down is a fast and furious, dazzlingly brilliant look at teenage gun violence, as could only be told by Jason Reynolds.
Note: If you're looking for a book you can't put down until the very end, this is for you. This book will pull you along through heart-pounding verse, one floor at a time.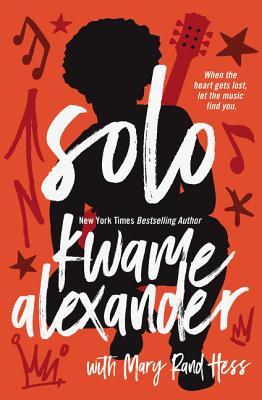 Blade never asked for a life of the rich and famous. In fact, he'd give anything not to be the son of Rutherford Morrison, a washed-up rock star and drug addict with delusions of a comeback. Or to no longer be part of a family known most for lost potential, failure, and tragedy, including the loss of his mother. The one true light is his girlfriend, Chapel, but her parents have forbidden their relationship, assuming Blade will become just like his father.
In reality, the only thing Blade and Rutherford have in common is the music that lives inside them. And songwriting is all Blade has left after Rutherford, while drunk, crashes his high school graduation speech and effectively rips Chapel away forever. But when a long-held family secret comes to light, the music disappears. In its place is a letter, one that could bring Blade the freedom and love he's been searching for, or leave him feeling even more adrift.
Note: Music and poetry aren't too different so Solo weaves them together to bring you a lyrical story that navigates, death, family, and love.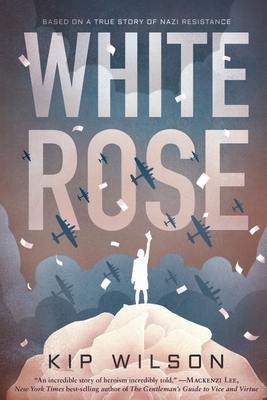 A gorgeous and timely novel based on the incredible story of Sophie Scholl, a young German college student who challenged the Nazi regime during World War II as part of The White Rose, a non-violent resistance group.

Disillusioned by the propaganda of Nazi Germany, Sophie Scholl, her brother, and his fellow soldiers formed the White Rose, a group that wrote and distributed anonymous letters criticizing the Nazi regime and calling for action from their fellow German citizens. The following year, Sophie and her brother were arrested for treason and interrogated for information about their collaborators. This debut novel recounts the lives of Sophie and her friends and highlights their brave stand against fascism in Nazi Germany.
Note: This book is perfect for those looking for a different way to learn about history. Its a beatiful, heart-breaking window into a young woman's life and death during one of the world's darkest times.
5. Voices: the Final Hours of Joan of Arc by David Elliott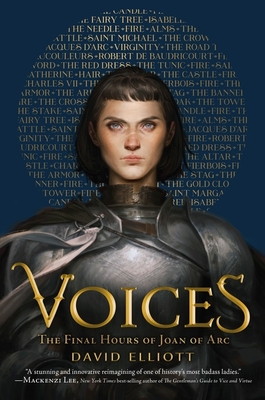 Bestselling author David Elliott explores how Joan of Arc changed the course of history and remains a figure of fascination centuries after her extraordinary life and death. Joan of Arc gets the Hamilton treatment in this evocative novel.

Told through medieval poetic forms and in the voices of the people and objects in Joan of Arc's life, (including her family and even the trees, clothes, cows, and candles of her childhood), Voices offers an unforgettable perspective on an extraordinary young woman. Along the way it explores timely issues such as gender, misogyny, and the peril of speaking truth to power. Before Joan of Arc became a saint, she was a girl inspired. It is that girl we come to know in Voices.
Note: Another unique way of looking at a historical figure through her eyes, as well as people, creatures, and objects she comes in contact with.