Submitted by
YAatBooksInc
on Fri, 04/26/2019 - 8:18am
- Written by By Ava and Amanda
---
**SPOILERS FOR AVENGERS INFINITY WAR by MARVEL**
so unless you're like Cap below, continue at your own risk...
*
*
*
*
We threw our popcorn at Thanos in outrage when he snapped his fingers and killed half of our beloved Avengers. (Don't worry, the popcorn was stale. We would never waste good popcorn.) In memorial of the Fallen, we've compiled a list of the YA books they would've loved, had they still been alive. Please offer your sincere condolences by cracking open a spine. (Not literally, as that would worsen the situation.)
1. Black Panther would've loved BEASTS MADE OF NIGHT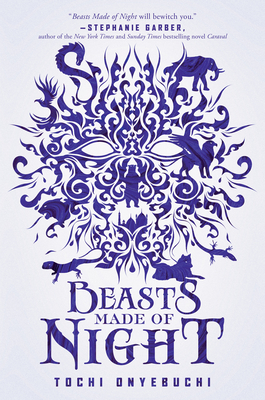 In the walled city of Kos, corrupt mages can magically call forth sin from a sinner in the form of sin-beasts – lethal creatures spawned from feelings of guilt.
Taj is the most talented of the aki, young sin-eaters indentured by the mages to slay the sin-beasts. But Taj's livelihood comes at a terrible cost. When he kills a sin-beast, a tattoo of the beast appears on his skin while the guilt of committing the sin appears on his mind. Most aki are driven mad by the process, but 17-year-old Taj is cocky and desperate to provide for his family.
When Taj is called to eat a sin of a royal, he's suddenly thrust into the center of a dark conspiracy to destroy Kos. Now Taj must fight to save the princess that he loves – and his own life.
By Tochi Onyebuchi
2. Spiderman would've loved THE INFINITE NOISE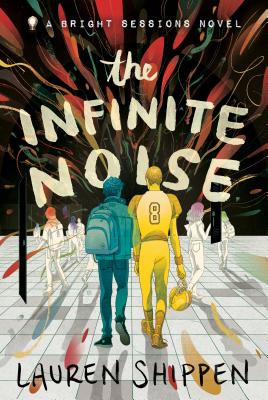 (Available in stores September 24th!)
Caleb Michaels is a sixteen-year-old champion running back. Other than that his life is pretty normal. But when Caleb starts experiencing mood swings that are out of the ordinary for even a teenager, his life moves beyond "typical."
Caleb is an Atypical, an individual with enhanced abilities. Which sounds pretty cool except Caleb's ability is extreme empathy—he feels the emotions of everyone around him. Being an empath in high school would be hard enough, but Caleb's life becomes even more complicated when he keeps getting pulled into the emotional orbit of one of his classmates, Adam. Adam's feelings are big and all-consuming, but they fit together with Caleb's feelings in a way that he can't quite understand.
Caleb's therapist, Dr. Bright, encourages Caleb to explore this connection by befriending Adam. As he and Adam grow closer, Caleb learns more about his ability, himself, his therapist—who seems to know a lot more than she lets on—and just how dangerous being an Atypical can be.
By Lauren Shippen
3. Loki would've loved CHILDREN OF BLOOD AND BONE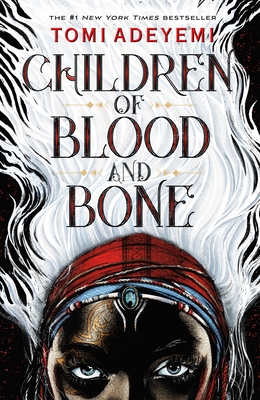 They killed my mother. They took our magic. They tried to bury us. Now we rise. Zélie Adebola remembers when the soil of Orïsha hummed with magic. Burners ignited flames, Tiders beckoned waves, and Zélie's Reaper mother summoned forth souls. But everything changed the night magic disappeared. Under the orders of a ruthless king, maji were killed, leaving Zélie without a mother and her people without hope. Now Zélie has one chance to bring back magic and strike against the monarchy. With the help of a rogue princess, Zélie must outwit and outrun the crown prince, who is hell-bent on eradicating magic for good. Danger lurks in Orïsha, where snow leoponaires prowl and vengeful spirits wait in the waters. Yet the greatest danger may be Zélie herself as she struggles to control her powers and her growing feelings for an enemy.
By Tomi Adeyemi
4. Dr. Strange would've loved THE LAST MAGICIAN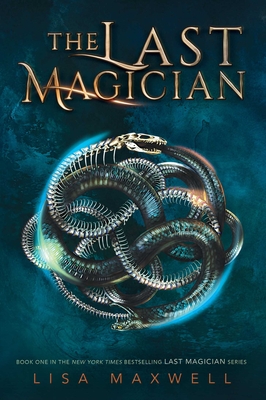 In modern-day New York, magic is all but extinct. The remaining few who have an affinity for magic—the Mageus—live in the shadows, hiding who they are. Any Mageus who enters Manhattan becomes trapped by the Brink, a dark energy barrier that confines them to the island. Crossing it means losing their power—and often their lives.

Esta is a talented thief, and she's been raised to steal magical artifacts from the sinister Order that created the Brink. With her innate ability to manipulate time, Esta can pilfer from the past, collecting these artifacts before the Order even realizes she's there. And all of Esta's training has been for one final job: traveling back to 1902 to steal an ancient book containing the secrets of the Order—and the Brink—before the Magician can destroy it and doom the Mageus to a hopeless future.

But Old New York is a dangerous world ruled by ruthless gangs and secret societies, a world where the very air crackles with magic. Nothing is as it seems, including the Magician himself. And for Esta to save her future, she may have to betray everyone in the past.
5. Shuri would've loved THIS MORTAL COIL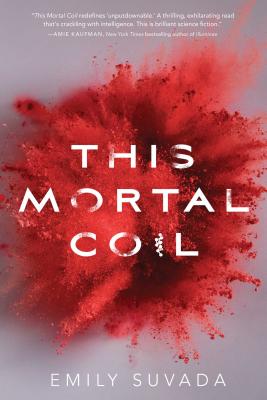 Catarina Agatta is a hacker. She can cripple mainframes and crash through firewalls, but that's not what makes her special. In Cat's world, people are implanted with technology to recode their DNA, allowing them to change their bodies in any way they want. And Cat happens to be a gene-hacking genius.
That's no surprise, since Cat's father is Dr. Lachlan Agatta, a legendary geneticist who may be the last hope for defeating a plague that has brought humanity to the brink of extinction. But during the outbreak, Lachlan was kidnapped by a shadowy organization called Cartaxus, leaving Cat to survive the last two years on her own.
When a Cartaxus soldier, Cole, arrives with news that her father has been killed, Cat's instincts tell her it's just another Cartaxus lie. But Cole also brings a message: before Lachlan died, he managed to create a vaccine, and Cole needs Cat's help to release it and save the human race.
Now Cat must decide who she can trust: The soldier with secrets of his own? The father who made her promise to hide from Cartaxus at all costs? In a world where nature itself can be rewritten, how much can she even trust herself?
By Emily Suvada
6. The Star-Lord would've loved AN EMBER IN THE ASHES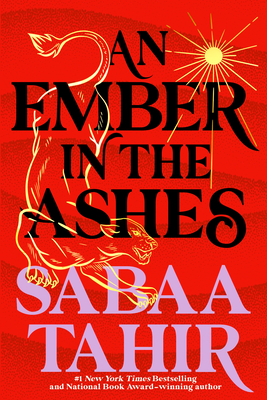 Laia is a slave. Elias is a soldier. Neither is free.
Under the Martial Empire, defiance is met with death. Those who do not vow their blood and bodies to the Emperor risk the execution of their loved ones and the destruction of all they hold dear.
It is in this brutal world, inspired by ancient Rome, that Laia lives with her grandparents and older brother. The family ekes out an existence in the Empire's impoverished backstreets. They do not challenge the Empire. They've seen what happens to those who do.
But when Laia's brother is arrested for treason, Laia is forced to make a decision. In exchange for help from rebels who promise to rescue her brother, she will risk her life to spy for them from within the Empire's greatest military academy.
There, Laia meets Elias, the school's finest soldier—and secretly, its most unwilling. Elias wants only to be free of the tyranny he's being trained to enforce. He and Laia will soon realize that their destinies are intertwined—and that their choices will change the fate of the Empire itself.
By Sabaa Tahir
7. Gamora would've loved THE TIGER AT MIDNIGHT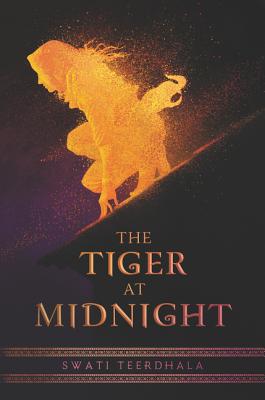 Esha is a legend, but no one knows. It's only in the shadows that she moonlights as the Viper, the rebels' highly skilled assassin. She's devoted her life to avenging what she lost in the royal coup, and now she's been tasked with her most important mission to date: taking down the ruthless General Hotha.
Kunal has been a soldier since childhood, training morning and night to uphold the power of King Vardaan. His uncle, the general, has ensured that Kunal never strays from the path—even as a part of Kunal longs to join the outside world, which has been growing only more volatile.
Then Esha's and Kunal's paths cross—and an unimaginable chain of events unfolds. Both the Viper and the soldier think they're calling the shots, but they're not the only players moving the pieces. As the bonds that hold their land in order break down and the sins of the past meet the promise of a new future, both rebel and soldier must make unforgivable choices.
By Swati Teerdhala
8. The Scarlet Witch would've loved WICKED SAINTS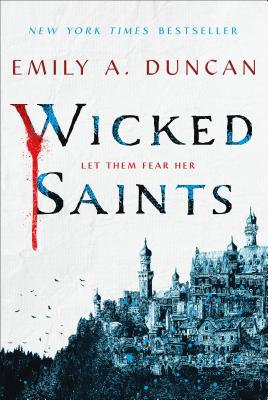 A girl who can speak to gods must save her people without destroying herself.
A prince in danger must decide who to trust.
A boy with a monstrous secret waits in the wings.
Together, they must assassinate the king and stop the war.
In a centuries-long war where beauty and brutality meet, their three paths entwine in a shadowy world of spilled blood and mysterious saints, where a forbidden romance threatens to tip the scales between dark and light.
By Emily A. Duncan
9. Mantis would've loved STRANGE THE DREAMER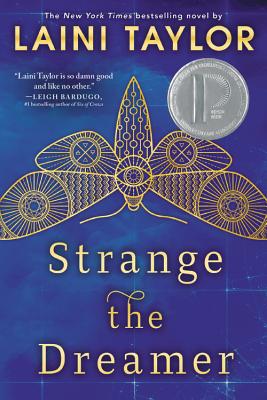 The dream chooses the dreamer, not the other way around—and Lazlo Strange, war orphan and junior librarian, has always feared that his dream chose poorly. Since he was five years old he's been obsessed with the mythic lost city of Weep, but it would take someone bolder than he to cross half the world in search of it. Then a stunning opportunity presents itself, in the person of a hero called the Godslayer and a band of legendary warriors, and he has to seize his chance or lose his dream forever.
What happened in Weep two hundred years ago to cut it off from the rest of the world? What exactly did the Godslayer slay that went by the name of god? And what is the mysterious problem he now seeks help in solving?
The answers await in Weep, but so do more mysteries—including the blue-skinned goddess who appears in Lazlo's dreams. How did he dream her before he knew she existed? And if all the gods are dead, why does she seem so real?
Welcome to Weep.
By Laini Taylor
10. The Winter Soldier would've loved MARKSWOMAN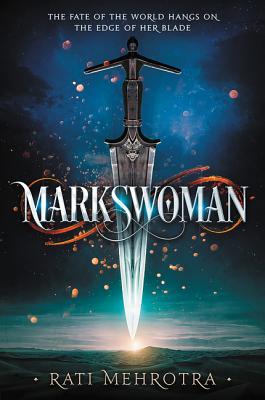 Kyra is the youngest Markswoman in the Order of Kali, one of a handful of sisterhoods of highly trained elite warriors. Armed with blades whose metal is imbued with magic and guided by a strict code of conduct, the Orders are sworn to keep the peace and protect the people of Asiana. Kyra has pledged to do so—yet she secretly harbors a fierce desire to avenge her murdered family.
When Tamsyn, the powerful and dangerous Mistress of Mental Arts, assumes control of the Order, Kyra is forced on the run. She is certain that Tamsyn committed murder in a twisted bid for power, but she has no proof.
Kyra escapes through one of the strange Transport Hubs that are the remnants of Asiana's long-lost past and finds herself in the unforgiving wilderness of a desert that is home to the Order of Khur, the only Order composed of men. Among them is Rustan, a disillusioned Marksman whose skill with a blade is unmatched. He understands the desperation of Kyra's quest to prove Tamsyn's guilt, and as the two grow closer, training daily on the windswept dunes of Khur, both begin to question their commitment to their Orders. But what they don't yet realize is that the line between justice and vengeance is thin . . . as thin as the blade of a knife.
By Rati Mehrotra
11. Groot would've loved...
Admittedly, this is where we start to run out of ideas. Groot is a tree...
Do you have any ideas for what Groot would like?!