Submitted by
YAatBooksInc
on Wed, 07/01/2015 - 1:09pm
Mary E. Pearson is the award-winning author of The Jenna Fox Chronicles, The Miles Between, A Room on Lorelei, and Scribbler of Dreams. She writes full-time from her home office in California where she lives with her husband and two golden retrievers.
1. When you started THE KISS OF DECEPTION, did you know it was going to turn into a trilogy?
Yes! From the beginning I knew that Lia's story--and Rafe's and Kaden's stories--would span at least three books.
2. Was it difficult to find a starting point for HEART OF BETRAYAL after finishing KISS OF DECEPTION, or did you always know how it would begin?
Not really, because the first book ended at a pretty pivotal and dangerous moment and I didn't want to fast forward in the next book by much. I knew the reader would want to know just what happened next, and I was really excited to write it, so THE HEART OF BETRAYAL picks up right where THE KISS OF DECEPTION left off.
3. You write from different character's points of view, was it difficult to develop a different voice for each character?
Each character had very different goals and motivations so that made writing distinct voices much easier, and early on I knew their "style," that is, how they approached life, and that also made their mannerisms and voices different. Luckily, they all came very different backgrounds and experiences which added to their own unique voices.
4. Who was your favorite character to write?
To be honest, whichever voice I was writing at the moment. It was exciting for me to see how one character reacted to the others, and I loved being able to offer their own unique perspectives. All that being said, Lia very often surprised me by the things she would say. I know technically it was me putting those words in her mouth, but at times it sure didn't feel like it, and she would make me laugh. A couple of times I literally said to Lia, "You can't say that!" But she did! That's Lia.
5. What different mythologies and folk lores did you pull from while researching KISS OF DECEPTION?
The world that Lia lives in has evolved from a vast and varied ancient civilization so it is a blend of cultures and traditions that have survived a great devastation, so really, I had to pull from the histories of this ancient civilization. In some ways, I played a game of "telephone" imagining how over thousands of years, the truths of this ancient world changed, giving birth to many beliefs and traditions. If that seems sufficiently vague, it's because I don't want to create spoilers! ; )
6. What are you go-to methods for getting over writer's block?
Music. I have a playlist for every book and when I plug in to the tunes, it transports me back into the world of the characters. Walking is also a great way of working out scenes. A long walk never fails to produce some helpful narrative or dialogue. Deadlines are helpful too, as are self-imposed goals. I keep religious daily word counts too. Goals jumpstart the creative process and keep writer's block at bay.
7. Who has been your biggest inspiration throughout your writing career?
Other creatives--writers, artists, filmmakers, performers, musicians, dreamers--help me to tap into the vein of imagination that allows me to create too. In each of our own ways, we all tell stories.
8. If you could meet any author, who would it be?
I've been so fortunate to have met so many amazing authors already, but I've never met Megan Whalen Turner, author of The Thief series, whose writing leaves me in awe. I'd love to meet her one day--and then be all tongue-tied.
9. Are you a pantser or a plotter?
I'm a combination of both. I loosely write out scenes on post-its and place them on a large white board so I can see where I'm going, but as new turns or characters show up, the scenes change. So I guess you could say, I plot, but often my best-laid plans get overruled, which is how I like it. It keeps the mystery of writing alive for me.
10. After this, what will you start working on?
I'm working on Book 3 of the trilogy right now--still untitled--and after that, I don't have a clue. I've had a few ideas come knocking that excite me, but I pretty much shut them out so I can keep my head in the current story. I can only write one story at a time!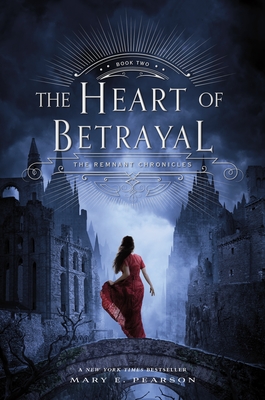 Held captive in the barbarian kingdom of Venda, Lia and Rafe have little chance of escape . . . and even less of being together.
Desperate to save her life, Lia's erstwhile assassin, Kaden, has told the Vendan Komisar that she has a magical gift, and the Komisar's interest in Lia is greater than either Kaden or Lia foresaw.
Meanwhile, the foundations of Lia's deeply-held beliefs are crumbling beneath her. Nothing is straightforward: there's Rafe, who lied to her, but has sacrificed his freedom to protect her; Kaden, who meant to assassinate her but has now saved her life; and the Vendans, whom she always believed to be barbarians but whom she now realizes are people who have been terribly brutalized by the kingdoms of Dalbreck and Morrighan. Wrestling with her upbringing, her gift, and her very sense of self, Lia will have to make powerful choices that affect her country, her people . . . and her own destiny.