Submitted by
YAatBooksInc
on Wed, 02/25/2015 - 10:04am
Author and recording artist Alexandra Monir broke onto the scene in her early twenties with the release of her popular debut YA novel, the paranormal romance Timeless (Delacorte Press/Random House). The book caught on quickly, landing on the Barnes & Noble Bestsellers chart and being named one of Amazon's "Best Books of the Month." The sequel, Timekeeper, was published in 2013. Both books in the series have been featured in a variety of media, from USA Today to teen magazines and websites such as J-14, JustJaredJr, Teen.com and Justine Magazine. Suspicion (Random House; December 9, 2014) marks Alexandra's first novel outside of the Timeless series, as well as her first foray into the mystery genre. Her fourth YA novel for Random House will be published in April 2016.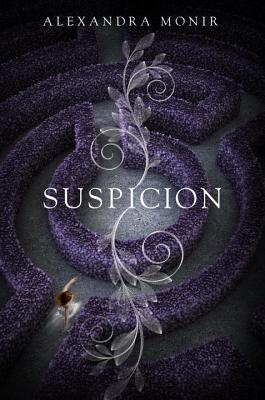 "There's something hidden in the maze."
Seventeen-year-old Imogen Rockford has never forgotten the last words her father said to her, before the blazing fire that consumed him, her mother, and the gardens of her family's English country manor. For seven years, images of her parents' death have haunted Imogen's dreams. In an effort to escape the past, she leaves Rockford Manor and moves to New York City with her new guardians. But some attachments prove impossible to shake--including her love for her handsome neighbor Sebastian Stanhope.
Then a life-altering letter arrives that forces Imogen to return to the manor in England, where she quickly learns that dark secrets lurk behind Rockford's aristocratic exterior. At their center is Imogen herself--and Sebastian, the boy she never stopped loving.
Combining spine-tingling mystery, romance, and unforgettable characters, "Suspicion "is an action-packed thrill ride.
1. SUSPICION is a modern-day twist on REBECCA. Can you tell us a little about the original story and how your novel pulls inspiration from it?
Rebecca is the story of a young woman who marries a widower from a noble family and suddenly finds herself thrust into the spotlight as the new lady of the manor, and struggles with following in the intimidating shadow of her husband's first wife, Rebecca. I fell in love with Rebecca when I was thirteen and have reread it many times in the years since. I've always loved the idea of a character who is someone else's successor, with seemingly impossible shoes to fill, and I wanted to try my hand at that premise in a brand-new story.
2. Imogen becomes a duchess, what kind of research into the life of a modern day duchess did you have to do?
I did tons of research, first and foremost by reading plenty of nonfiction about the British peerage. Once I felt really well-versed in the history of the British aristocracy, I focused on the modern-day by reading plenty of British society magazines, particularly Tatler. There's tons of coverage in Tatler on the lives of today's young lords and ladies, from the boarding schools they attend to their parties, country houses, romances, etc. By the time I was writing the first draft of SUSPICION, I was completely immersed in this world!
3. TIMELESS and TIMEKEEPER were both paranormal stories and SUSPICION has paranormal elements. Would you consider writing something outside the paranormal genre, or do you believe you've found your niche?
I do love the supernatural, that's for sure! But I'm a fan of all types of stories and genres, and am eager to try others. Actually, the new novel I'm working on now, a mystery, does not have any paranormal elements (yet!).
4. Is the Rockford Manor based off of any famous buildings you've visited or did you craft it from your own imagination?
Yes, I based Rockford Manor on the real-life Blenheim Palace in Oxfordshire, the centuries-old home of the Duke of Marlborough. I got to spend an amazing day at this jaw-dropping palace, researching and touring with my mom on a trip we took to England after I got the book deal for SUSPICION!
5. Are any of your characters based off of people you know in real life?
Not specifically, but I'm sure certain elements of people in my life have found their way into my fictional characters. :) And my protagonists always have a piece of my personality as well.
6. If SUSPICION were made into a film, who would you like to see cast?
I picture Lily James as Imogen and Nicholas Hoult as Sebastian.
7. If you weren't an author, what career would you like to have?
I started my career as a recording artist/songwriter and I still regularly write and record music- so I suppose if I weren't so (happily!) busy with my books, I'd be on the road performing. :)
8. Are you a pantser or a plotter?
I'm an In-Betweener! I always start by writing up a synopsis, which outlines the main points of the story. Then I dive into the manuscript in Pantser mode, but after I have a first draft I'll put together an outline so I can get organized and see what the story needs.
9. Coffee or tea?
Neither. Diet Coke!
10. Favorite movie? TV show? Band?
West Side Story, Downton Abbey and ahh, I can't pick a band- probably The Beatles! I have vintage taste. :)
Jessica Brody knew from a young age that she wanted to be a writer. She started self "publishing" her own books when she was seven years old, binding the pages together with cardboard, wallpaper samples and electrical tape.
After graduating from Smith College in 2001 where she double majored in Economics and French and minored in Japanese, Jessica later went on to work for MGM Studios as a Manager of Acquisitions and Business Development. In May of 2005, Jessica quit her job to follow her dream of becoming a published author.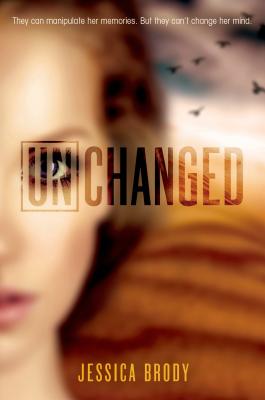 "So many secrets are buried within these compound walls. ""I used to be one of those secrets."After returning to the Diotech compound and undergoing an experimental new memory alteration, Seraphina is now a loyal, obedient servant to Dr. Alixter and the powerful company that created her. Happy and in love with Kaelen, another scientifically-enhanced human designed to be her perfect match, Sera's history with a boy named Zen is just a distant memory from a rebellious past she longs to forget.But as Sera and Kaelen embark on a nationwide tour to promote Diotech's new product line--a collection of controversial genetic modifications available to the public--Sera's mind starts to rebel. She can't stop the memories of Zen from creeping back in.As more secrets are revealed, more enemies are uncovered, and the reality of a Diotech-controlled world grows closer every day, Sera will have to choose where her true loyalties lie, but it's a choice that may cost her everything she's ever loved.
1. Where did your idea for the UNREMEMBERED TRILOGY come from?
A few years ago, I read a newspaper article about a teen girl who was the sole survivor of a plane crash. I was instantly fascinated by the story. Namely because they had no idea why she survived when no else did. I started brainstorming reasons as to why she was so lucky. One particular reason (a rather intricate, science-fiction-inspired one) stuck in my mind and refused to leave. It continued to grow and blossom until I had an idea for an entire trilogy. A trilogy that starts with a mysterious plane crash and a single survivor.
2. What would be your first reaction if you woke up without any memory of who you were or where you came from?
I don't think I'd be as calm about it as Seraphina was in the book! I think I'd be totally freaking out!
3. UNCHANGED deals with cloning and DNA coding. What kind of scientific research did you have to do for this novel?
This book definitely required the most research of any book in the trilogy. Mostly because it takes place 100 years in the future and I needed to figure out what that looked like. I relied on my imagination a lot but I also relied heavily on futurists' writing about what we can expect in the next 50-100 years. A lot of the technologies I incorporate into this book are technologies that will most likely be real. The whole science of synthetic biology and creating human beings from scratch in a science lab is very real and very possible. They're already creating single-celled organisms basically from scratch. It won't be long until the creation of perfected people is possible. Whether or not anyone actually does it is a whole other question…and debate!
4. Are any of your characters based off of people you know in real life?
I think every character I write is an amalgamation of myself, people I know, and characters I like on TV. For me, it's impossible to write a character and not infuse him/her with characteristics of real people in your life. But there's really not one specific person that is reflected in one specific character. I like to pick and choose traits from my friends and family and cut and paste them into characters in my books.
5. If the UNREMEMBERED TRILOGY were made into films, who would you like to see cast?
Well, since Unremembered is currently in development as a movie, I'm actually not allowed to comment on casting anymore! But I'm sure whoever the producers cast will be amazing!
6. Maintaining continuity through three novels must be tough. What do you do to remember everything you've already written? Do you use maps, charts, pictures, etc?
I have a MASSIVE spreadsheet timeline that incompasses the entire Unremembered trilogy, which spans over five centuries! It's quite a beast! I used to be a financial analyst so I lived in spreadsheets. Now they're the most logical tool for me to use to keep track of things like plot, timelines, etc.
In writing the third book, Unchanged, which takes place on the futuristic Diotech Compound, I actually had to sketch a very crude map of the layout of the compound for me to follow along. I later sent that map to a professional map designer with some direction and he created the following blueprint map which is being printed on the back of Unremembered trilogy posters. It's WAY better than my map!
7. If you weren't an author, what would be your ideal career?
Professional poker player!
8. Are you a pantser or a plotter?
Total plotter. I never start writing a book until I have the majority of the plot worked out. I use a very specific plotting method called Save the Cat. It originated from a screenwriting book called Save the Cat by Blake Snyder, but it can easily be applied to novels as well.
9. Coffee or tea?
Coffee when I'm writing, tea for everything else!
10. Favorite movie? TV show? Band?
Movie: Sliding Doors; TV Show: How I Met Your Mother; Musician: Taylor Swift! Yup, I'm a swiftie!
And don't forget! Alexandra and Jessica will be at Books Inc. Laurel Village on February 26th at 7pm!
And enter our Alexandra Monir and Jessica Brody giveaway HERE!