Submitted by
Gfundaro
on Thu, 05/30/2019 - 11:34am
- Written by By Ava and Amanda
---
May 31, 2019, is when Star Wars: Galaxy's Edge finally opens! For the uninformed, SW:GE is a brand new land in Disneyland, featuring Star Wars themed rides, lightsaber building stations, and food stands that sell Luke Skywalker's famous green and blue milk. Needless to say, don't be surprised if you see a squad of Books Inc. teen advisory members posing with Darth Vader. (Hey, we're not ashamed.) Here are six young adult books set in a galaxy far, far away.
1. AURORA RISING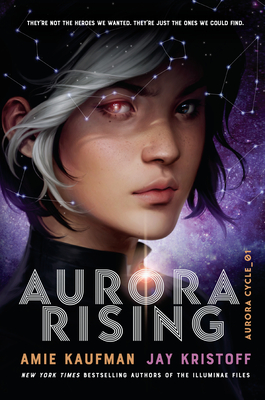 The year is 2380, and the graduating cadets of Aurora Academy are being assigned their first missions. Star pupil Tyler Jones is ready to recruit the squad of his dreams, but his own boneheaded heroism sees him stuck with the dregs nobody else in the Academy would touch…
A cocky diplomat with a black belt in sarcasm
A sociopath scientist with a fondness for shooting her bunkmates
A smart-ass techwiz with the galaxy's biggest chip on his shoulder
An alien warrior with anger management issues
A tomboy pilot who's totally not into him, in case you were wondering
And Ty's squad isn't even his biggest problem—that'd be Aurora Jie-Lin O'Malley, the girl he's just rescued from interdimensional space. Trapped in cryo-sleep for two centuries, Auri is a girl out of time and out of her depth. But she could be the catalyst that starts a war millions of years in the making, and Tyler's squad of losers, discipline-cases and misfits might just be the last hope for the entire galaxy.
They're not the heroes we deserve. They're just the ones we could find. Nobody panic.
By Amie Kaufman and Jay Kristoff
2. BRIGHTLY BURNING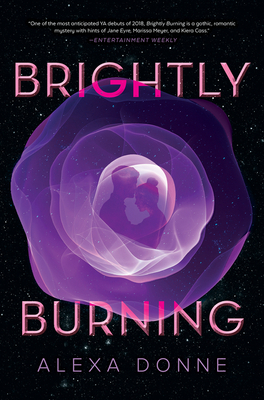 Seventeen-year-old Stella Ainsley wants just one thing: to go somewhere—anywhere—else. Her home is a floundering spaceship that offers few prospects, having been orbiting an ice-encased Earth for two hundred years. When a private ship hires her as a governess, Stella jumps at the chance. The captain of the Rochester, nineteen-year-old Hugo Fairfax, is notorious throughout the fleet for being a moody recluse and a drunk. But with Stella he's kind.
But the Rochester harbors secrets: Stella is certain someone is trying to kill Hugo, and the more she discovers, the more questions she has about his role in a conspiracy threatening the fleet.
By Alexa Donne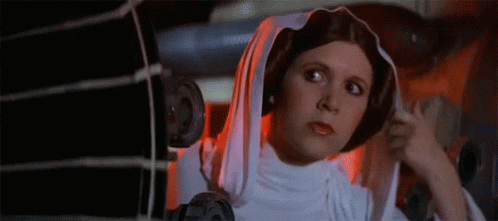 3. THESE BROKEN STARS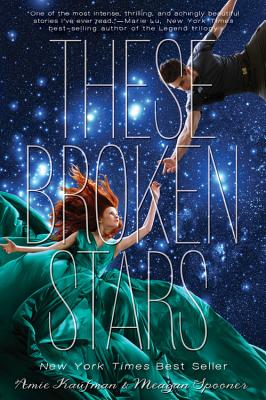 Luxury spaceliner Icarus suddenly plummets from hyperspace into the nearest planet. Lilac LaRoux and Tarver Merendsen survive – alone. Lilac is the daughter of the richest man in the universe. Tarver comes from nothing, a cynical war hero. Both journey across the eerie deserted terrain for help. Everything changes when they uncover the truth.
The Starbound Trilogy: Three worlds. Three love stories. One enemy.
By Amie Kaufman and Meagan Spooner
4. DIABOLIC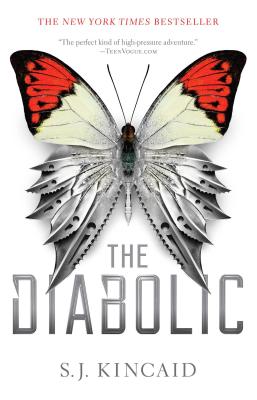 Nemesis is a Diabolic. Created to protect a galactic Senator's daughter, Sidonia. There's no one Nemesis wouldn't kill to keep her safe. But when the power-mad Emperor summons Sidonia to the galactic court as a hostage, there is only one way for Nemesis to protect Sidonia.
She must become her.
Now one of the galaxy's most dangerous weapons is masquerading in a world of corruption and Nemesis has to hide her true abilities or risk everything. As the Empire begins to fracture and rebellion looms closer, Nemesis learns that there is something stronger than her deadly force: the one thing she's been told she doesn't have - humanity. And, amidst all the danger, action and intrigue, her humanity might be the only thing that can save her, Sidonia and the entire Empire...
By S. J. Kincaid
5. ILLUMINAE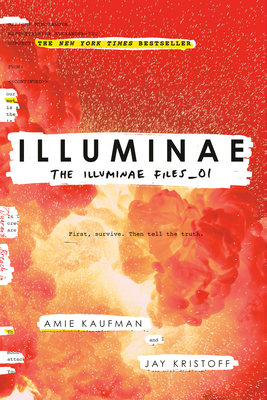 This morning, Kady thought breaking up with Ezra was the hardest thing she'd have to do. This afternoon, her planet was invaded.
The year is 2575, and two rival megacorporations are at war over a planet that's little more than an ice-covered speck at the edge of the universe. Too bad nobody thought to warn the people living on it. With enemy fire raining down on them, Kady and Ezra—who are barely even talking to each other—are forced to fight their way onto an evacuating fleet, with an enemy warship in hot pursuit.
But their problems are just getting started. A deadly plague has broken out and is mutating, with terrifying results; the fleet's AI, which should be protecting them, may actually be their enemy; and nobody in charge will say what's really going on. As Kady hacks into a tangled web of data to find the truth, it's clear only one person can help her bring it all to light: the ex-boyfriend she swore she'd never speak to again.
By Amie Kaufman & Jay Kristoff
6. SKY WITHOUT STARS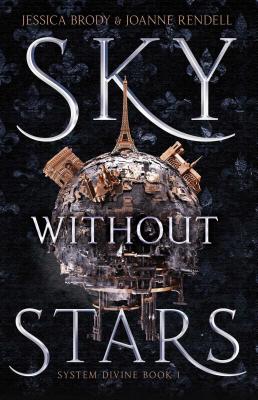 A thief. An officer. A guardian.
Three strangers. One shared destiny . . .
When the Last Days came, the planet of Laterre promised hope. But five hundred years later, it's now a place where an extravagant elite class reigns supreme; where the clouds hide the stars and the poor starve in the streets; where a rebel group, long thought dead, is resurfacing.
Whispers of revolution have begun—a revolution that hinges on three unlikely heroes…
Chatine is a street-savvy thief who will do anything to escape the brutal Regime, including spying on Marcellus, the grandson of the most powerful man on the planet.
Marcellus is an officer—and the son of a traitor. Groomed to command by his legendary grandfather, Marcellus begins to doubt the government he's vowed to serve when he discovers a cryptic message that only one person, a girl named Alouette, can read.
Alouette is living in an underground refuge, where she guards and protects the last surviving library on the planet. But a shocking murder will bring Alouette to the surface for the first time in twelve years…and plunge Laterre into chaos.
All three have roles to play in a dangerous game of revolution—and together they will shape the future of a planet.
By Jessica Brody & Joanne Rendell