Submitted by
Gfundaro
on Thu, 07/18/2019 - 11:30am
---
Teen Advisory Board Member Tiffany Reviews The Girls of No Return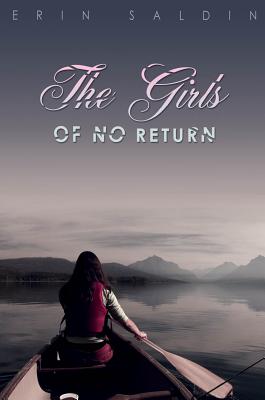 by Erin Saldin
Erin Saldin's The Girls of No Return is a lacerating young adult debut about girls, knives, and redemption. The Alice Marshall School, set within a glorious 2-million acre wilderness area, is a place where teenage girls are sent to escape their histories and themselves. Lida Wallace has tried to negate herself in every way possible. At Alice Marshall, she meets Elsa Boone, Jules, and Gia Longchamps, whose glamour entrances the entire camp. As the girls prepare for a wilderness trek, Lida is both thrilled and terrified to be chosen as Gia's friend. Everyone has their secrets – the "Things" they try to protect; and when those come out, the knives do as well.
Featuring heavy themes like toxic relationships and not knowing where one belongs, The Girls of No Return beautifully examines the complex aspects that make up a person's identity. I absolutely adored the way Saldin takes us through Laia's journey of navigating her way through Alice Marshall School and finding herself, both through the inspirational support the school offers and the complex friendship dynamics she has with Gia and Boone. And it really is complex-Saldin tackles the struggles of being stuck between feuding friends, a longing to please the popular girl, and the obligation one feels to someone who reaches out to them. The reader is also taken on an intense ride, feeling Laia's roller coaster of emotions and sensing tension as it rises from beneath the surface. Through it all, the line between love and hate, between friends and enemies, is captivatingly blurred.
The Girls of No Return is perfect for readers looking for a story about finding oneself.