Submitted by
Gfundaro
on Sun, 09/15/2019 - 1:01pm
"Jessica Hische, one of the great designers and typographers, now shows herself equally adept at creating gorgeous and immersive images for young readers. This is a joyous burst of color."--Dave Eggers, author of Her Right Foot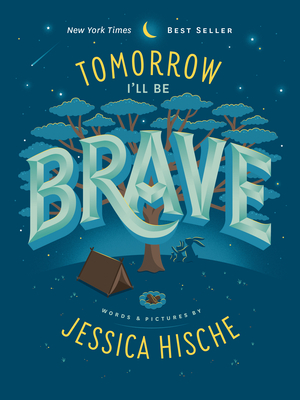 Tomorrow I'll be all the things I tried to be today:
Adventurous, Strong, Smart, Curious, Creative, Confident, & Brave.
And if I wasn't one of them, I know that it's OK.
Journey through a world filled with positive and beautifully hand-lettered words of widsom, inspiration, and motivation. As this book reminds readers, tomorrow is another day, full of endless opportunities--all you have to do is decide to make the day yours.
"Encouraging kids to be adventurous, strong, smart, curious, creative, confident, and brave. At the same time, reminding them that if they couldn't be any of those things today, there is always tomorrow. Wonderfully illustrated and lyrical with her words, SF author Jessica Hische teaches self acceptance and how to stay hopeful; great lessons for kids of any age."
-Hannah, Bookseller at Books Inc. Alameda

$9.99
ISBN: 9781524787028
Availability: In Stock Now - Click Title to See Store Inventory. Please allow up to 48-hours for Curbside Pickup orders to be processed.
Published: Penguin Workshop - October 15th, 2019
---