Submitted by
Drinks_with_Nick
on Fri, 07/31/2015 - 8:58am
When you first meet Eva in J. Ryan Stradal's Kitchens of the Great Midwest, you'll be introduced to her love for all things peppery.
Eva's cousin, Braque, has gotten used to using the lavender in her campus' Shakespeare Garden to overpower the pungent smells that waft through college life.
Combining both produces one swell drink, you betcha.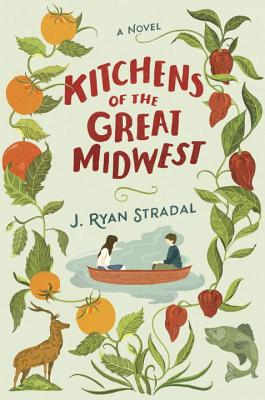 Sweet Pepper Gin
2 oz. Dry Gin
.25 oz Yellow Sweet-Pepper Jelly
1-2 Droppers Bitter Tears
Lavender Bitters
Stir all with ice. Strain into an ice-filled glass. Garnish with sweet pepper and lavender.