Submitted by
Drinks_with_Nick
on Fri, 11/28/2014 - 12:46pm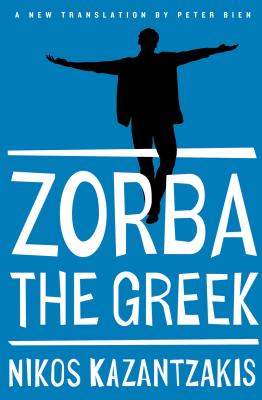 Long story short – there's never been an English translation from Greek of Nikos Kazantzakis' Zorba. The earlier edition was translated from a French translation of the Greek. Got that? To honor Simon & Schuster bringing Zorba to the English page with all the idiosyncrasies intended by Kazantzakis, we in turn bring you the Hot Zorba, perfect for cold December nights.
Hot Zorba:
.5 oz dark rum
.5 oz ouzo
.5 oz lemon juice .5 oz
honey 3 - 5 oz tea
Mix all ingredients - except tea - in a warm mug. Top off with tea.
Garnish with cinnamon stick and lemon peel.