Submitted by
Drinks_with_Nick
on Thu, 02/26/2015 - 1:48pm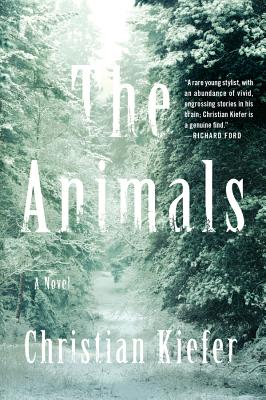 Christian Kiefer's The Animals is a brawling and beautiful book. You'll travel from hardscrabble Battle Mountain, Nevada, to the non-neon side of the Biggest Little City in the World, and end up in a wildlife sanctuary in remote Idaho, where the King of Beasts is Majer, a bear blinded by age. This drink is for him and his Idaho forests.

Blind Bear
1.5 oz. Plymouth Gin
.75 oz. absinthe
Soda water
Aftelier Perfumes Fir Needle Chef's Essence® Spray

Stir gin and absinthe with ice. Strain into a chilled cocktail glass.
Top with cold soda water. Spritz once with the Fir.