Submitted by
booksinckids
on Wed, 08/22/2018 - 9:40am
Dear Readers,
One of the first questions people ask me when they learn I'm a Children's Book Buyer is do you really read all of the books you buy? Sadly the answer is NO. It's impossible but I'm excited to introduce you to a group of people who give me a first look at everything being published each season, our publisher sales reps! I rely on them to help me discover debut gems, identify new trends and tell me what I should put on top of my never ending need to read pile. Each month a publisher rep will share one of their personal favorites with us. Happy Reading!
Shannon
Books Inc. Co-Owner &
Senior Children's Buyer
Readers, meet Kelly!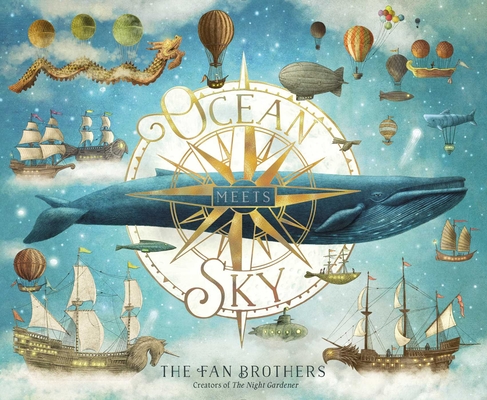 I just love sitting and reading with my grandkids. One of my new favorites and destined to become a classic, is from the creators of the gorgeous bestseller The Night Gardener, and the illustrators of The Antlered Ship, the Fan Brothers. Their new title, Ocean Meets Sky is a stunning new picture book about a young boy who sets sail to find a place his grandfather told him about…the spot where the ocean meets the sky. At the beginning of the story, the reader learns that Finn's grandfather has passed. Finn decides to build a ship and travel to find this magical place.
However, interwoven into the story is a subtle message that our loved ones are never truly gone, so long as we remember their stories and seek them out in our imagination. Part reality, part dream, this story is quiet and lovely and is full of stunning illustrations .
This book will remind readers that our loved ones are never really far away, but live on in all of us.
A beautiful gift for all ages and one to especially treasure with grandparents.
About Kelly: I have worked in the book industry for the past 35 years and have been with Simon & Schuster Publishing for the last 18.
I love sharing my books with kids, adults and pets alike. Besides reading with my grandkids, I love spending time with my dog, Murphy, playing golf, gardening and trying out new recipes.