Submitted by
booksinckids
on Mon, 07/23/2018 - 11:52am
Dear Readers,
One of the first questions people ask me when they learn I'm a Children's Book Buyer is do you really read all of the books you buy? Sadly the answer is NO. It's impossible but I'm excited to introduce you to a group of people who give me a first look at everything being published each season, our publisher sales reps! I rely on them to help me discover debut gems, identify new trends and tell me what I should put on top of my never ending need to read pile. Each month a publisher rep will share one of their personal favorites with us. Happy Reading!
Shannon
Books Inc. Co-Owner &
Senior Children's Buyer
Readers, meet Anna-Lisa!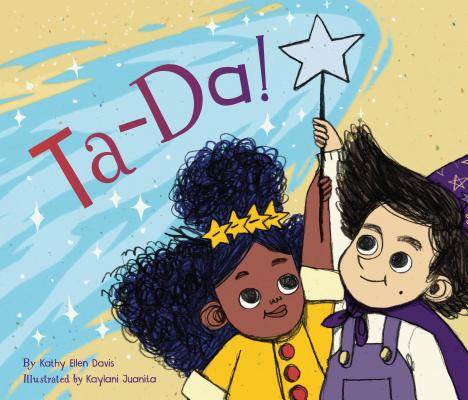 If you're looking for the perfect read aloud by a local author and illustrator, Ta-Da! by Kathy Ellen Davis & Kaylani Juanitais the book for you! What makes a good story? One little girl thinks it's a princess with magic powers that can (ta-da!) overcome any obstacle. Her friend thinks it's (dun dun duh!) a host of dragons, pirates, and volcanos that cause total chaos. But as their stories combine, these two young storytellers soon learn that a good story needs both destruction and triumph, conflict and resolution. Expect to hear a lot of "Duh Duh Duh!" and "Ta-Da!" at your house.
About Anna-Lisa: I've worked for Chronicle Books for eight years. When I'm not reading children's books aloud to myself, I'm travelling with my husband, who's a bookseller.