Submitted by
booksinckids
on Fri, 03/29/2019 - 8:21am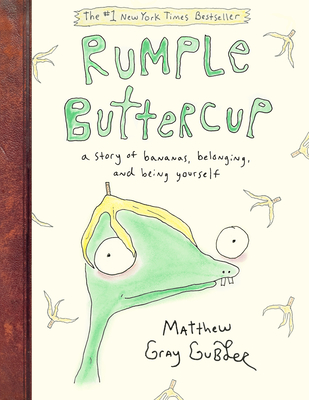 Rumple Buttercup has five crooked teeth, three strands of hair, green skin, and his left foot is slightly bigger than his right.
Join him and Candy Carl (his imaginary friend made of trash) as they learn the joy of individuality as well as the magic of belonging.
Matthew Gray Gubler is a storyteller from Las Vegas, Nevada, who directs, paints, writes, acts, and knows magic. He also loves to voice cartoon characters, looks for ghosts, and wear soft pajamas.
(And yes, he's THAT GUY from Criminal Minds.)
Get your copy of Rumple Buttercup in stores on April 2nd!