Submitted by
booksinckids
on Thu, 10/29/2015 - 11:43am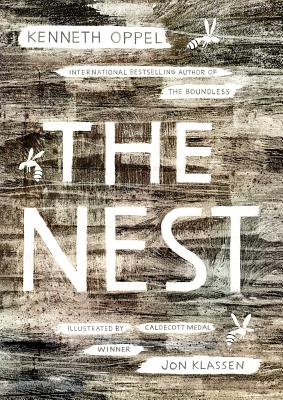 (Ages 8-12)
I absolutely loved The Nest by Kenneth Oppel.. It's the story of Steven, a boy whose struggling family is doing their best to care for a sick newborn baby whose health isn't improving. One night, Steven begins to have dreams about strange, flying beings who say they want to help his sick brother... but as their visits continue, Steven begins to suspect that they might really be after something else.

I read the whole thing in a day, and couldn't put it down. Steven is a rare protagonist in fiction -- a sensitive, thoughtful boy who acts as a nurturer and protector. And though supernatural elements form the crux of the tension here, the setting of a family struggling around health issues and disability should be familiar to many readers, both young and old.

The book is truly scary, and doesn't pull its punches. Though nothing too terrible actually happens, there are legitimate, believable life-and-death stakes, and this goes a long way toward making this book the gem it is. The story is ultimately optimistic, and has a great, poignant message about accepting uncertainty and celebrating imperfection.
David- Books Inc. Berkeley