Submitted by
booksinckids
on Sun, 03/01/2020 - 6:38pm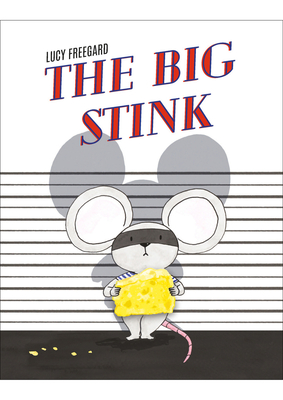 This cat-and-mouse detective story has adorable characters, a thrilling plot, and a surprising ending!

Charlie, a notorious cheese thief, is a mouse on a mission...

Ever since he was little, he had found himself in spots of bother with the law. He had pinched Parmesan, crept off with Camembert, and robbed Roquefort!

Charlie is planning his biggest mission yet--to steal a cheesy sculpture from the Museum of Art! After a hair-raising break-in--creeping past cameras, dodging guards, and avoiding gates--he reaches his stinky prize. But Officer Rita is soon on the case. Will Charlie get away with it this time? The Big Stink is a witty, charming picture book packed with film references that the grown-ups will enjoy too!
AVAILABLE MARCH 3RD

This Book Is Not Sold Online - Inquire In Store
ISBN: 9781843654322
Availability: Not In Stock/Special Order
Published: Pavilion Children's - March 3rd, 2020
---