Submitted by
booksinckids
on Thu, 06/16/2016 - 10:10am
Do you love Elephant and Piggie as much as we do? YOU DO?!! How exciting!! Well... did you know that their LAST book has come out? I KNOW! It's SO SAD! But it's ok! There are so many Elephant and Piggie books that you can read over and over and over again! And you know what?! You don't have to do it alone! Elephant and Piggie can read them to you! That's right! Comping up in June, Elephant and Piggie, the stars of the Elephant and Piggie series, will be joining THREE of our stores for STORY TIME! YAY!!! Ok ok. Before we get too excited, let me tell you about them:
First, Meet Elephant & Piggie at Books Inc. Laurel Village!
Next, Meet Elephant & Piggie at Books Inc. Palo Alto!
Finally, the last chance to meet Elephant and Piggie will be at Books Inc. in Berkeley!
Did I hear someone in the back HASN'T HEARED OF ELEPHANT AND PIGGIE?!! Well that's ok, cause we know just where to start! Today I Will Fly! was the first Elephant and Piggie to be written, way back in 2007!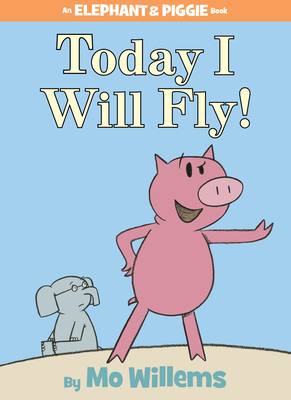 WAIT!!
Don't go just yet!
We just heard some amazing news! This isn't the last time we'll see Elephant and Piggie! Later this year, they'll be back to introduce us to some other great stories with a new series: Elephant and Piggie Like Reading! Check out these new books and find them in store this September!