Submitted by
booksinckids
on Tue, 06/26/2018 - 11:07am
Emily Calandrelli
aka @TheSpaceGirl
"Emily is an Emmy-nominated science TV host. She's featured as a correspondent on Bill Nye Saves the World and a producer and the host of FOX's Xploration Outer Space. She is also a guest science writer and host for Discovery News and covers the space industry as a writer for TechCrunch."
Ada Lace is the perfect series for growing scientists.
Ada Lace Adventure series is available in stores now, including the newest in the series Ada Lace, Take Me to Your Leader.
Books Inc. is happy to announce that not only do we have Ada Lace on our shelves, but we have
SIGNED COPIES.
*To order your signed copies, just click on the edition you want, then write "SIGNED COPY PLEASE" in the comments. *
***If you'd like it personalized for the mini-scientist in your life, just include the name in the comments as well! We'll ship them out as soon as Emily signs them. ***
Happy Reading! We hope you enjoy your adventure with Ada Lace!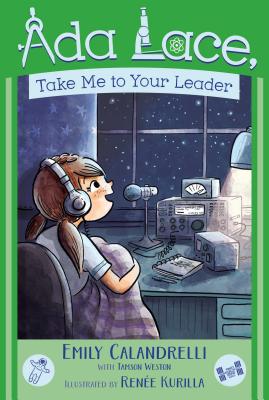 "Third grader and inventor extraordinaire Ada Lace likes nothing more than to tinker with mechanics like her robot, George. Her latest project is to fix up a ham radio, something that she could use to contact people on this planet...and beyond. The only problem is that she just can't get it to work properly.
During a sleepover, Ada's best friend Nina hears something strange coming from the radio in the middle of the night. A distant voice says, "Release the swarm " convincing Nina that aliens are about to invade planet Earth.
Could Ada and Nina have stumbled upon something...extraterrestrial?"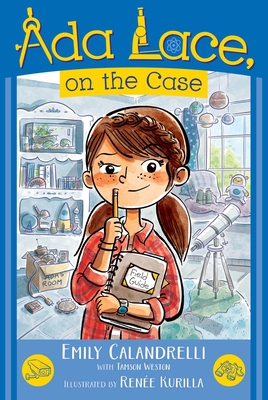 "Ada Lace--third-grade scientist and inventor extraordinaire--has discovered something awful: her neighbor's beloved Yorkie has been dognapped!
With the assistance of a quirky neighbor named Nina (who is convinced an alien took the doggie) and her ever-growing collection of gadgets, Ada sets out to find the wrongdoer. As their investigation becomes more and more mysterious, Ada and Nina grow closer, proving that opposites do, in fact, attract."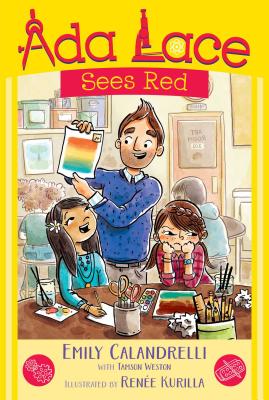 "Ada Lace is building a new robot She's determined to beat Milton in the upcoming robotics competition. But she's distracted--Ada finds her dad's art class impossible, while Nina is the star of the class, basking in the glory of being Mr. Lace's star pupil.
When Mr. Lace suggests that Nina put on an art show, Ada becomes jealous and loses her temper. Now Ada isn't speaking to her dad, she's falling behind in art class, and she still doesn't know how to fix her robot. As the competition looms closer, Ada starts to wonder if there might be a way to use both science and art to solve her problems.
Will Ada make up with her father in time to test her hypothesis? Or will her hurt feelings leave her seeing red and without a medal at the end of the day?"
Signed copies are only available while supplies last so don't wait!
The fourth installment of The Ada Lace Adventures, Ada Lace and the Impossible Mission comes out September 2018!