Submitted by
booksinckids
on Thu, 05/09/2019 - 12:02pm
Shannon and Dean Hale, beloved authors of Princess in Black, Real Friends, Princess Academy, Spirit Animals, and many many more, announced on Romper that they've been working on a graphic novel series for a new imprint of DC comics: DC Zoom, featuring the adventures of 11 year-old Diana, before she becomes Wonder Woman! Take a look at this beautiful cover!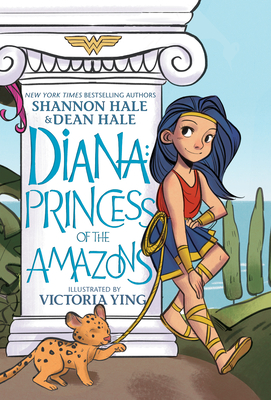 The art is done by the magnificent Victoria Ying, who's most known for her work on the Unicorn Magic series.
Read the Romper article for an interview with Shannon and for a look inside the book.
Diana Princess of the Amazons hits shelves January 7th. Preorder your copy today!