Submitted by
booksinckids
on Wed, 10/26/2016 - 12:46pm
Jim LaMarche Loves Harris and Me by Gary Paulsen
After a summer day of hiking in the redwoods with my visiting nephews and nieces it was pretty wonderful to plop on the couch after dinner and read aloud to the kids the next couple of chapters of a story that inspired teary, falling off the couch laughter. That book is Harris and Me: A Summer Remembered by Gary Paulsen.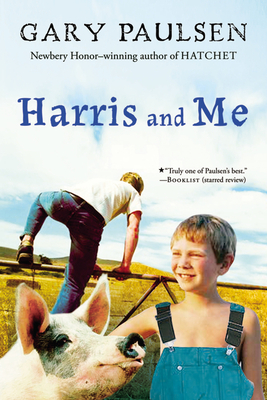 The Me in the title is the 11 year old narrator, a city boy shipped off for the summer by his alcoholic parents to his relative's farm in Minnesota. Harris is his 9 year old thrill seeking, profanity spewing, barely housebroken cousin.
There is a pet lynx on the farm named Buzzer and an attack rooster named Ernie. Breakfast is served before daybreak where, like a wolf pack, getting enough to eat is a matter of speed and table position.
Harris is continually creating wildly absurd adventures with his cousin hanging on for the ride, sometimes literally. There is a hilarious scene involving an electric fence, a dare and pee. A scene I might have written off as conductively improbable if I hadn't witnessed a similar event as a boy back in Wisconsin. It involved an electrified fence and our hunting dog Brownie. Although old, Brownie set a canine record for the standing vertical leap that day.
Gary Paulsen has written a slew of wonderful books. Look for them. His Book Hatchet was my own sons' favorite.
Author and illustrator Jim LaMarche is one of the most talented artists working in children's books today. His many successful books include Rainbabies by Laura Kraus Melmed and Albert by Donna Jo Napoli, which was selected as a New York Times Best Illustrated Book.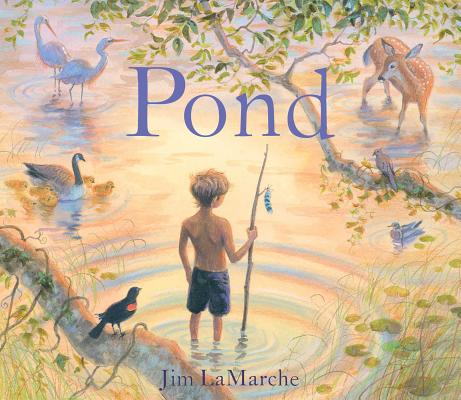 Meet Jim LaMarche 3:00 PM Saturday, December 3 at Books Inc. Mountain View for a Storytime reading of his new critically-acclaimed picture book, Pond.