Submitted by
booksinckids
on Thu, 07/29/2021 - 12:44pm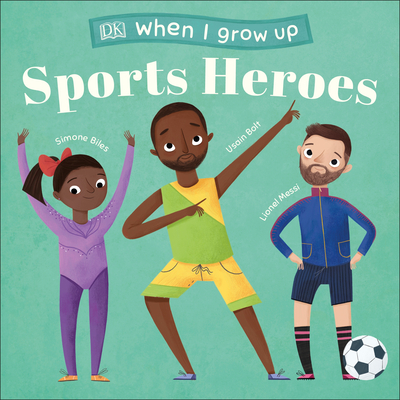 How do little kids become sporting superstars? Find out in this inspiring board book for little ones.
Everyone, from Usain Bolt to Simone Biles, was once a small child learning about the world. Read how a diverse array of sporty kids found what they loved to do, worked hard, and followed their passions all the way into adulthood.
With adorable illustrations of top sports stars as typical young kids, then as superstar adults, sporting greats will seem like friends to your little one, and kids will see that sporting greatness is achievable.
Meet Lionel Messi when he was a small child learning to play football, Usain Bolt before he became a super sprinter, Ellie Simmonds as she developed a love of water, and figure skater Yuzuru Hanyu when he joined his sister on the ice and became a figure skater.
Let your child turn the pages and see that, like their heroes, the experiences and passions they have now can lead to incredible achievements.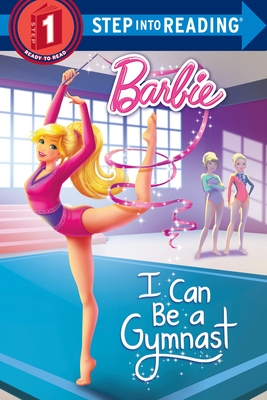 Children ages 4 to 6 love gymnastics, and they will love reading about Barbie as she competes at a gymnastics championship in this Step into Reading leveled reader. Step 1 Readers feature big type and easy words. Rhymes and rhythmic text paired with picture clues help children decode the story. For children who know the alphabet and are eager to begin reading.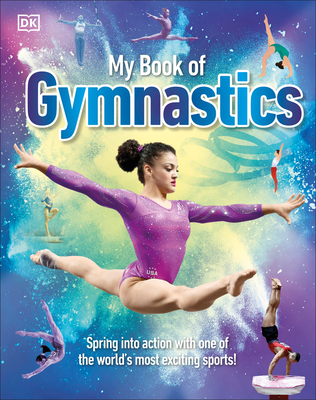 Learn your back springs from your bridges in this first gymnastics book for young fans and future Olympians.
Meet the stars of the gymnastic world in this sports book, from Simone Biles to Max Whitlock, and find out how they train and perfect routines to take to the floor and wow the judging panel.
With tons of photos and step-by-step illustrations, this book breaks down some of the complicated moves used in gymnastics routines, covering both simple and high-level gymnastics. Parallel bars, the pommel horse, and other key pieces of equipment are profiled alongside how they're used. The differences between rhythmic, acrobatic, and artistic gymnastics are explained with the help of exciting photos of expert gymnasts. Introducing world-champion individuals and international teams, this guide is great for kids that are obsessed with gymnastics.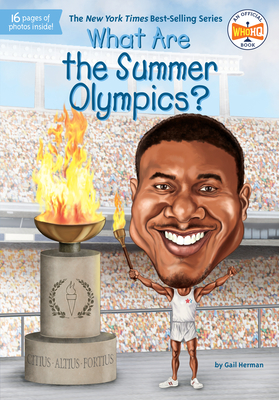 Back in 775 BC, athletes from all over Ancient Greece came together to compete in various games. The contests were held every four years and winning athletes brought honor and respect to their homelands.

The tradition of the Olympic Games faded over time until 1896, when they were brought back to life. The first modern Olympics were held in Athens, Greece, with over two hundred athletes from fourteen countries. Today, nearly three thousand years after the first Games, the Summer Olympics attract one hundred thousand top athletes from over two hundred countries. Billions of fans around the world cheer on their national teams to bring back the gold.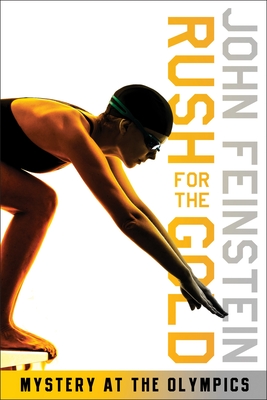 New York Times bestselling sportswriter John Feinstein dives headfirst into a scandal of Olympic proportions in this exciting sports mystery.
Teen sports reporter Susan Carol is competing as a swimmer at her first-ever Olympic games. It's the opportunity of a lifetime, and her best friend Stevie is both amazed and envious. Usually they cover sporting events together, now he's covering her. But Stevie can't shake the feeling that something's not right. Everyone wants a piece of Susan Carol's success—agents, sponsors, the media. Just how far will they go to ensure that America's newest Olympic darling wins gold?

John Feinstein has been praised as "the best writer of sports books in America today" (The Boston Globe), and he proves it again in this fast-paced novel.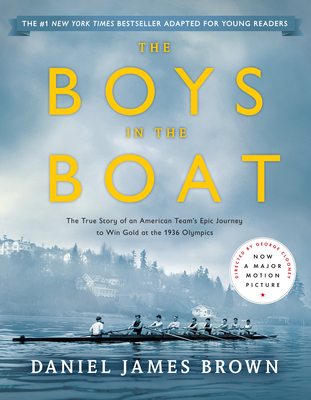 The #1 New York Times bestseller freshly adapted for the next generation, now with brand new content including an author Q&A and never-before-seen photographs
Inspiration for the PBS American Experience Documentary 'The Boys of '36'
For readers of Unbroken, out of the depths of the Great Depression comes the astonishing tale of nine working-class boys from the American West who at the 1936 Olympics showed the world what true grit really meant. With rowers who were the sons of loggers, shipyard workers, and farmers, the University of Washington's eight-oar crew was never expected to defeat the elite East Coast teams, yet they did, going on to shock the world by challenging the German boat rowing for Adolf Hitler.
At the center of the tale is Joe Rantz, a teenager without family or prospects, whose personal quest captures the spirit of his generation--the generation that would prove in the coming years that the Nazis could not prevail over American determination and optimism.
This deeply emotional yet easily accessible young readers adaptation of the award-winning #1 New York Times bestseller features never-before-seen photographs, highly visual back matter, and an exclusive new introduction.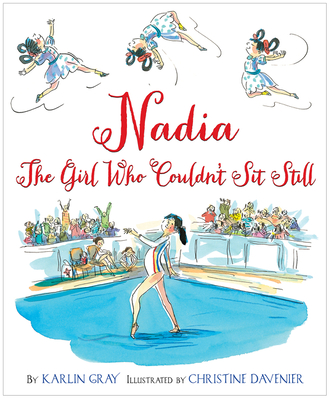 Nadia Comaneci was a feisty and fearless little girl who went from climbing trees in the forests of Romania to swinging into history at the 1976 Olympic Games, where she received an unprecedented seven perfect scores in gymnastics. But as readers will see in this first-ever illustrated picture book about Nadia's journey to Olympic gold, the road from small-town girl to world-class athlete was full of many imperfect moments.
Expert illustrations that capture the energy and fluidity of Nadia's exuberant gymnastic routines and referential back matter round out this inspirational story of determination and overcoming adversity. A perfect 10.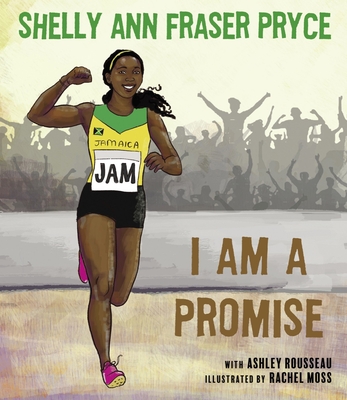 I Am a Promise takes readers on Shelly Ann's journey from her childhood in the tough inner-city community of Waterhouse in Kingston, Jamaica, through her development as a young athlete, to her first Olympic gold medal in the 100-meter sprint in 2008.
The story charts how Shelly Ann's commitment to hard work as well as the encouragement of loved ones helped her achieve her dreams against great odds and challenging life experiences. Most importantly, I Am a Promise encourages young readers to believe in themselves and to maximize their own promise to the world.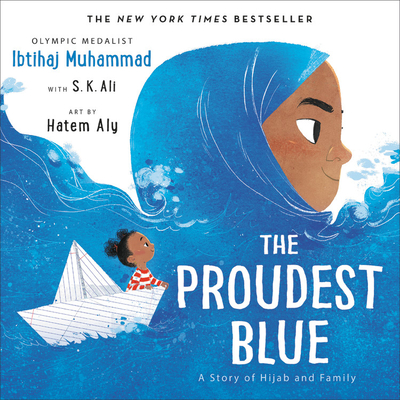 THE INSTANT NEW YORK TIMES BESTSELLER!
A powerful, vibrantly illustrated story about the first day of school--and two sisters on one's first day of hijab--by Olympic medalist and social justice activist Ibtihaj Muhammad.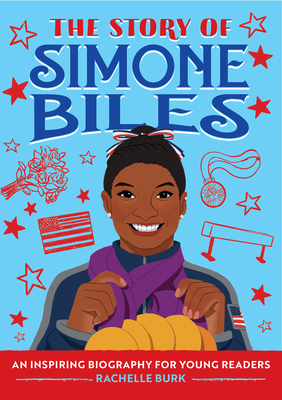 With her new backpack and light-up shoes, Faizah knows the first day of school is going to be special. It's the start of a brand new year and, best of all, it's her older sister Asiya's first day of hijab--a hijab of beautiful blue fabric, like the ocean waving to the sky. But not everyone sees hijab as beautiful, and in the face of hurtful, confusing words, Faizah will find new ways to be strong.
Paired with Hatem Aly's beautiful, whimsical art, Olympic medalist Ibtihaj Muhammad and Morris Award finalist S.K. Ali bring readers an uplifting, universal story of new experiences, the unbreakable bond between siblings, and of being proud of who you are.
Discover the life of Simone Biles-a story about going for the gold for kids ages 6 to 9
Simone Biles has been called the greatest gymnast of all time, winning five Olympic and 25 World Champion medals by age 22. Before she wowed the world with her incredible gymnastics skills, Simone was an energetic young girl who dreamed of becoming a top gymnast. She trained for hours every day and made many sacrifices to pursue her goals. Explore how Simone Biles went from being a kid growing up in Texas to an Olympic athlete who has won more gymnastics medals than anyone in history.
The Story of Simone Biles includes:
A fun quiz-Test your knowledge of Simone's life with a short quiz that covers the Who, What, Where, When, Why, and How of her story.
Word definitions-Explore a helpful glossary with some of the more advanced words and ideas in this beautifully illustrated book about Simone Biles.
Lasting change-See how Simone's accomplishments helped open doors for female athletes across the world.
How will Simone's hard work and determination inspire you?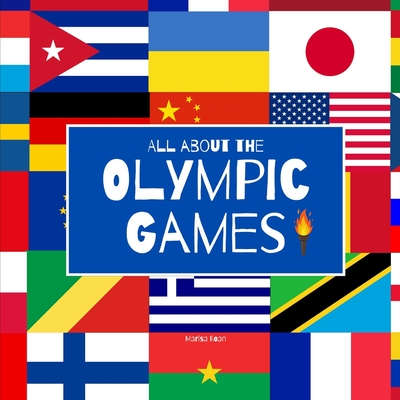 All About the Olympic Games is a great new book to get kids excited about the Olympic Games while learning about the customs and traditions of the Games Learn about the history of the Olympic Games in this full-color book bursting with information to get kids ready to enjoy the Games.Historic photos and illustrations accompany brief, easy-to-read, engaging text. Perfect for kids
All About the Olympic Games includes information about:
The First Olympic Games in Greece
The start of the International Olympic Committee and the Modern Olympic Games
Opening and Closing Ceremony traditions
Olympic Flame and the torchbearer relay
The true meaning of the Olympic Flag
The Olympic Creed
Lists of all Summer and Winter Games sports
Bring the excitement of the Olympics home with the BONUS PAGES At Home Olympic Games. Kids can participate in a series of events at home while reinforcing their math skills. Kids get 6 event cards using simple household items to try events like Long Jump, Javelin Throw, and Shotput. Easy fun at home while practicing estimation and measurement. Includes medal coloring pages so kids can award medals after competing in the at-home the events