Submitted by
booksinckids
on Fri, 06/11/2021 - 1:27pm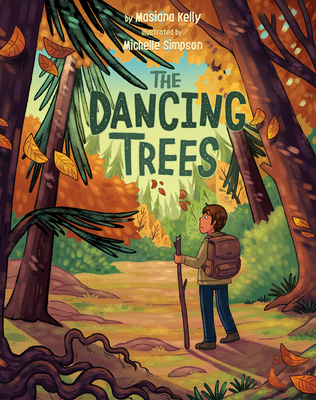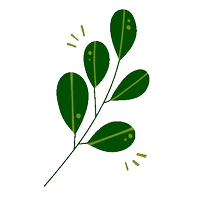 In this book, author Masiana Kelly draws on the beauty of the Northwest Territories and the wisdom of Elders to illustrate the importance of treating the land around us with respect.
Thomas loves to tell stories. Big stories. Stories about how skilled he is on the land. But when one of his friends grows tired of his tall tales, Thomas has to prove how skilled he really is. Taking the challenge to spend a night alone in the forest, Thomas heads into the wilderness. The trees, who have heard his stories, watch him tear off their bark and litter as he goes. And so, while Thomas sleeps, they dance a dance that will leave Thomas with a very different kind of story to tell—if he can find his way home…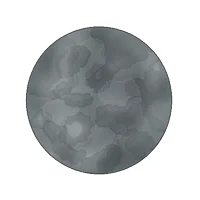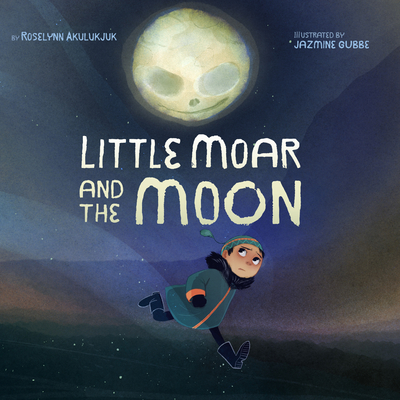 A fun and relatable story about a little boy's fear of the unknown.

Moar has always loved autumn—playing outside with his friends, feeling the weather get colder—but there is one thing about autumn that really worries Moar. The moon. The days become shorter and the moon, with its creepy face and eerie smile, seems to be looking down on him before he can even get home from school! So, one day, Moar is determined to get home before the moon appears in the sky. But there are so many fun things to do on the way home, he may just run out of time!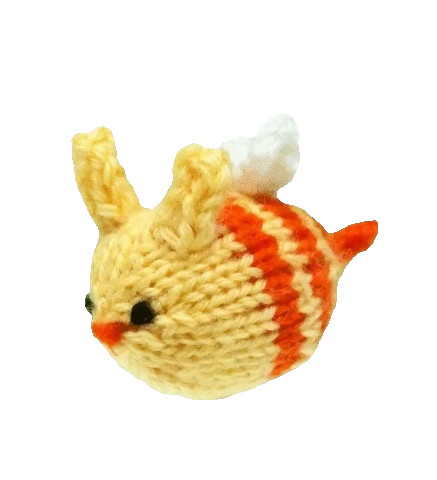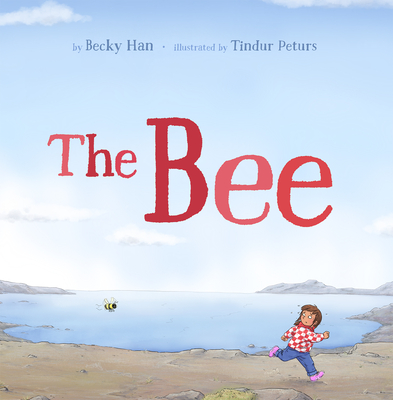 Based on an award-winning song by Inuit singer-songwriter Becky Han.
When the narrator of this fun and silly book is startled by the buzzing of a bee, she sets off on an adventure that sees her running from community to community, trying to lose her buzzing companion. When she has run clear across Nunavut, she finally realizes that perhaps this little bee isn't such a fearsome foe after all!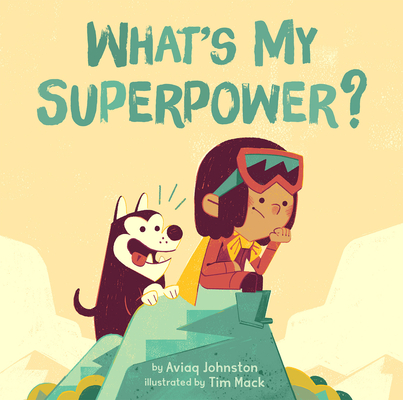 Nalvana feels like all of her friends have some type of superpower. She has friends with super speed (who always beat her in races), friends who can fly (or at least jump from a swing and seem to fly across the playground), and friends who are better than her at a million other things. But when her mom shows Nalvana that she is unique and special, she realizes that her superpower was right in front of her all along.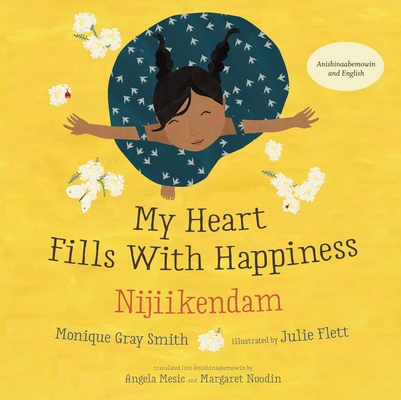 A dual-language book that celebrates happiness and invites children to reflect on the little things in life that bring them joy. In English and Anishinaabemowin.
★ "A quiet loveliness, sense of gratitude, and—yes—happiness emanate from this tender celebration of simple pleasures." — Publishers Weekly, starred review
The sun on your face. The smell of warm bannock baking in the oven. Holding the hand of someone you love. What fills your heart with happiness? This beautiful book, with illustrations from celebrated artist Julie Flett, serves as a reminder for little ones and adults alike to reflect on and cherish the moments in life that bring us joy.
International speaker and award-winning author Monique Gray Smith wrote My Heart Fills with Happiness to support the wellness of Indigenous children and families, and to encourage young children to reflect on what makes them happy.
Orca Book Publishers is proud to offer this picture book as a dual-language (English and Anishinaabemowin) edition.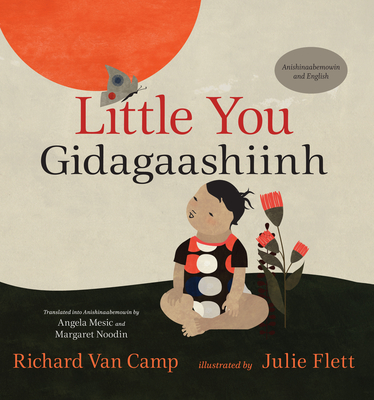 This dual-language, poetic board book for babies and toddlers celebrates every child and the joy babies bring into the world. In English and Anishinaabemowin.
★ "Van Camp composes a lyrical ode to a newborn child, which is matched in its loveliness by Flett's exquisite, collage-like images of a young one with his or her parents."—Publishers Weekly, starred review
Richard Van Camp, internationally renowned storyteller and bestselling author of Welcome Song for Baby and We Sang You Home, has partnered with award-winning illustrator Julie Flett to create a tender board book for babies and toddlers that honors the child in everyone. With its delightful contemporary illustrations, Little You is perfect to be shared, read or sung to all the little people in your life—and the new little ones on the way!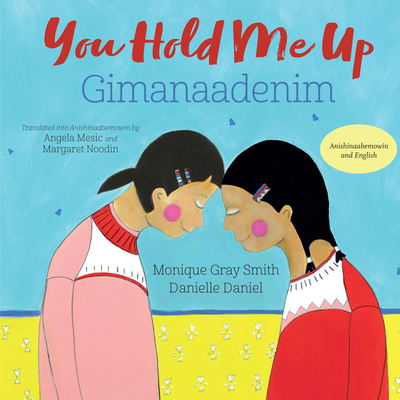 An evocative picture book intended to foster reconciliation among children and encourage them to show each other love and support. In English and Anishinaabemowin.

This vibrant picture book, beautifully illustrated by celebrated artist Danielle Daniel, encourages children to show love and support for each other and to consider each other's well-being in their every-day actions.

Consultant, international speaker and award-winning author Monique Gray Smith wrote You Hold Me Up to prompt a dialogue among young people, their care providers and educators about Reconciliation and the importance of the connections children make with their friends, classmates and families. This is a foundational book about building relationships, fostering empathy and encouraging respect between peers, starting with our littlest citizens.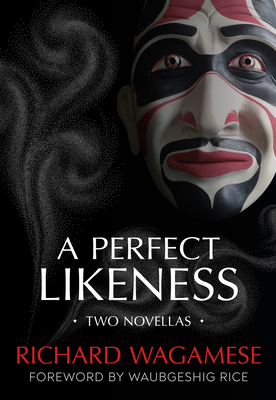 The volume brings together two previously published novellas by Richard Wagamese, Him Standing and The Next Sure Thing, with a foreword from author Waubgeshig Rice. Both stories follow the lives of young men who have dreams for a better future. In their search for fame and fortune, Cree Thunderboy and Lucas Smoke end up on paths where their biggest challenge is staying true to themselves.
In Him Standing, Lucas Smoke learns the art of carving from his grandfather. He discovers that he is a natural; he can literally make people come to life in wood. But when Lucas is asked to carve a spirit mask by a mysterious stranger, he quickly learns that his skill with a knife could cost him his dreams.
In The Next Sure Thing, Cree Thunderboy has two things he does well: playing blues guitar and picking winning horses at the track. Picking winners is just meant to be a means to an end--Cree's goal is to make his living playing the blues. He meets a powerful man at the racetrack who convinces him he can parlay his special skill with the horses into a shot at the fame and fortune he seeks.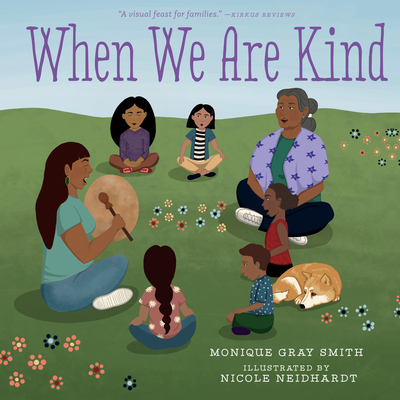 Like the author's bestselling title You Hold Me Up, the text relays an important message through carefully chosen language.

The illustrator is Diné (Navajo) from New Mexico. She was inspired by her community to illustrate an Indigenous family.
When We Are Kind celebrates simple acts of everyday kindness and encourages children to explore how they feel when they initiate and receive acts of kindness in their lives. Celebrated author Monique Gray Smith has written many books on the topics of resilience and reconciliation and communicates an important message through carefully chosen words for readers of all ages. Beautifully illustrated by artist Nicole Neidhardt, this book encourages children to be kind to others and to themselves.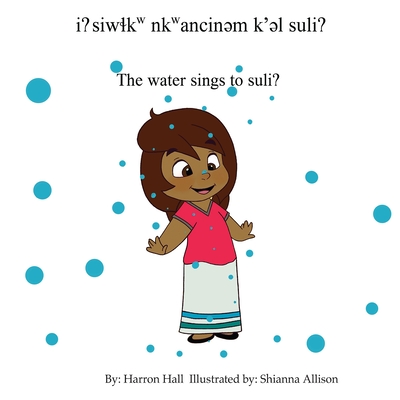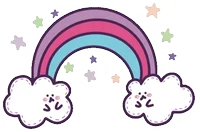 iʔ siwɬkw nkwancinəm k̕əl suliʔ / The Water Sings to Suliʔ is an original story with a universal message, shedding light on the importance of water as a living entity. The story features a young girl named suliʔ, who hears the song of the water calling for her while playing outside. suliʔ ventures out of her yard and into the forest. Along the way she meets an unexpected magic water child. The water child entrusts suliʔ with an important message to share with the world.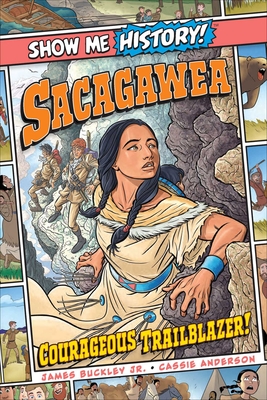 Head out onto the trail with the brave, resourceful, and courageous Sacagawea! What did 33 men in the 1800s need to find their way through the wilderness on a trip across America? They needed a woman--and they found one in Sacagawea, the Native American teenage mother who helped the Lewis and Clark expedition survive. She and her baby braved floods, hunger, storms, and snakes to help the expedition that opened the West. Sacagawea: Courageous Trailblazer! tells the life story of this amazing pioneer who endured hardship in her youth but nevertheless became a fearless leader and a role model for generations to come. Readers of all ages will be entertained and educated by the full-color illustrations and historically accurate narrative of this graphical biography.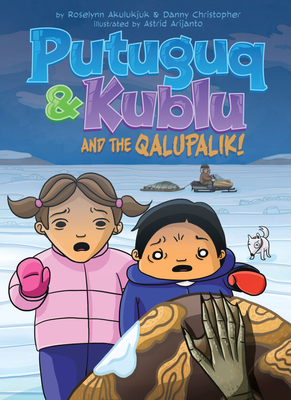 This graphic novel for beginners has just the right balance of mischief, excitement, and danger, with enough humor to keep things light. Bright colors, clean lines, and larger panels make for inviting, uncluttered reading. Set in a small town in Nunavut, Canada, this story centers Inuit culture in all aspects but never feels forced or didactic. Rather, readers will get a glimpse into contemporary Indigenous lives that are both different and very much like their own.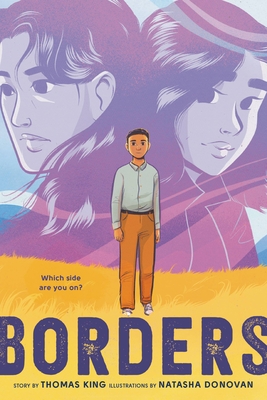 From celebrated Indigenous author Thomas King and award-winning Métis artist Natasha Donovan comes a powerful graphic novel about a family caught between nations.
Borders is a masterfully told story of a boy and his mother whose road trip is thwarted at the border when they identify their citizenship as Blackfoot. Refusing to identify as either American or Canadian first bars their entry into the US, and then their return into Canada. In the limbo between countries, they find power in their connection to their identity and to each other.
Borders explores nationhood from an Indigenous perspective and resonates deeply with themes of identity, justice, and belonging.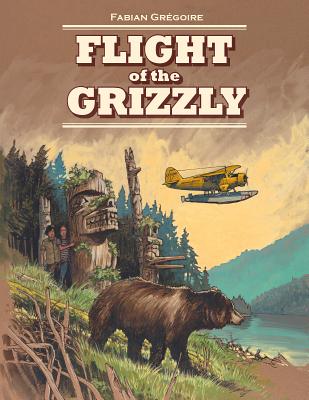 A routine plane ride turns into an exciting -- and dangerous -- adventure for a young girl.
Jessie is familiar with small seaplanes. After all, she was born in one eleven years ago, and her father makes his living flying them over the forests and lakes of Canada's Northwest Coast. She has been aboard on many flights but this one was different.
It was a routine trip until an engine caught fire and Jessie's father was forced to ditch the plane in Petrel Channel. While her father tinkers with the engine and calls for help, Jessie and her Native friend George explore the forest where they come across old totem poles hidden amidst the trees. George explains the meanings of the figures on the totem poles and some of his tribe's stories.
Soon they hear the sound of another seaplane, a "Norseman", which has come to the rescue. Everyone boards the plane but it's a tight squeeze. There is an extra, very large passenger: a grizzly bear. It is tranquilized at the moment but as the plane takes off and the bear begins to stir, the zoo director accompanying the animal admits that perhaps he didn't administer enough sedative...
A frightening sequence of events follows and soon Jessie is forced to fly the plane by herself. Fortunately, she is familiar with seaplanes, and saves the group. At the end, there are six pages of factual information about Northwest Aboriginal life. Filled with exciting action, and an interesting side trip through the significant totem poles, this adventure story will engage young readers