Submitted by
booksinckids
on Sat, 05/22/2021 - 1:23pm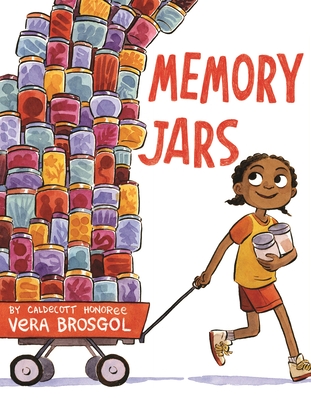 This endearing story centers on love, friendship, and family, themes any child can relate to. It also lightly hints at loss of a grandparent and can also be used as a book about grief and healing.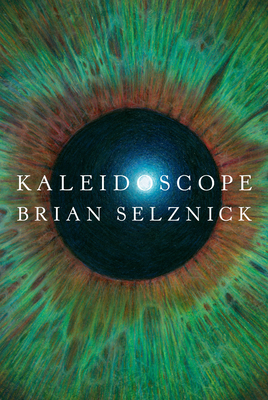 An astounding new feat of storytelling from Brian Selznick, the award-winning creator of The Invention of Hugo Cabret and Wonderstruck.A ship. A garden. A library. A key. In Kaleidoscope, the incomparable Brian Selznick presents the story of two people bound to each other through time and space, memory and dreams. At the center of their relationship is a mystery about the nature of grief and love which will look different to each reader. Kaleidoscope is a feat of storytelling that illuminates how even the wildest tales can help us in the hardest times.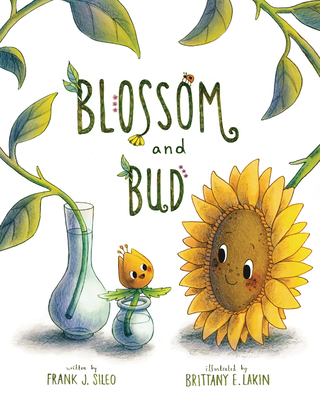 Blossom and Bud live in Mr. Baxter's flower shop, among plants of every imaginable size, color, and shape. Blossom doesn't like how tall she is and tries to hide her height. Bud doesn't like how he looks, so he tries to force his flower to bloom. But Mr. Baxter thinks they are just right, as they are, and has a special role for each of them. This story will help kids love themselves all around, no matter their shape or size. Includes a Note to Parents and Caregivers about nurturing a positive body image in children.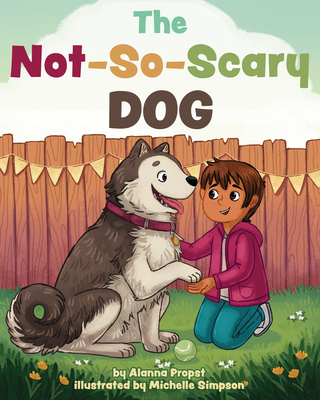 Tommy is terrified of dogs. When he gets an invitation to a big birthday party at his neighbor's house, his heart sinks—he can't possibly go, the dog is enormous and scary! But instead of staying away, he and his mom hatch a step-by-step plan to face and overcome his fears in time to enjoy the party. This gentle introduction to the concept of exposure therapy for kids will help them deal with phobias. Includes a Note to Parents and Caregivers about how to support kids working through exposure therapy.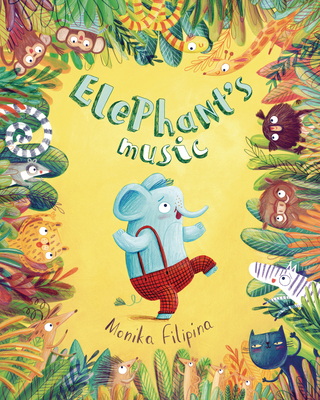 All of the animals in the forest can play an instrument, except Edward the Elephant. He tries, and he tries, but all he can do is make a terrible noise. So instead he became happy just listening, and so much so, that he became the band's biggest fan! After walking up late for a performance one day, Edward runs though the jungle… DUM DUM DUM DUM…. and discovered that he was musical after all. He turns out to be the beat the band needed! This is a playful yet important story about individual differences and finding ways to belong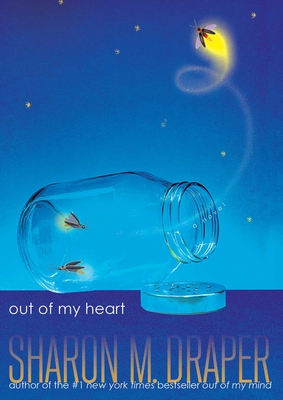 Out of My Heart is the eagerly-awaited sequel to Out of My Mind, the beloved, multi-million copy selling, multi-award winning novel that's held a place on the New York Times bestseller list for near four years!
Now a year older and a year braver Melody isn't as brave as she wants to be, as she's terrified of horses. Even though she loves horses--from afar. Not one to be thwarted, Melody decides summer camp, one with horseback riding, should be her next challenge. Except, are there even riding camps for differently-abled kids? Ones that would welcome a kid with cerebral palsy? She's going to find out.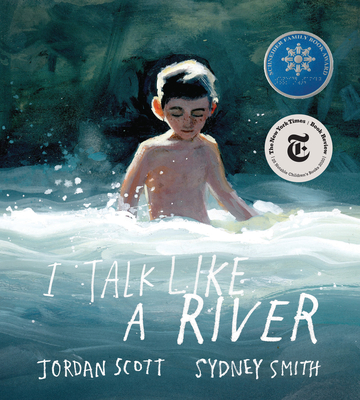 What if words got stuck in the back of your mouth whenever you tried to speak? What if they never came out the way you wanted them to?
I wake up each morning with the sounds of words all around me. And I can't say them all . . .
When a boy who stutters feels isolated, alone, and incapable of communicating in the way he'd like, it takes a kindly father and a walk by the river to help him find his voice. Compassionate parents everywhere will instantly recognize a father's ability to reconnect a child with the world around him.
Poet Jordan Scott writes movingly in this powerful and ultimately uplifting book, based on his own experience, and masterfully illustrated by Greenaway Medalist Sydney Smith. A book for any child who feels lost, lonely, or unable to fit in.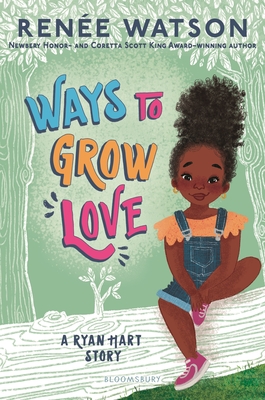 Ryan Hart and her family are back in another installment of stories about a Black girl finding her way and her voice as she grows through change and challenges. In this book, Ryan finds herself wishing for lots of things—like for her new sister to be born healthy, for her new recipes to turn out right, for that camping trip to go better than she fears! And of course Ryan is facing these new challenges and new experiences in her classic style—with a bright outlook and plenty of spirit!
Inspired to write her own version of Ramona, Newbery Honor- and Coretta Scott King Award-winning author Renée Watson continues her delightful series.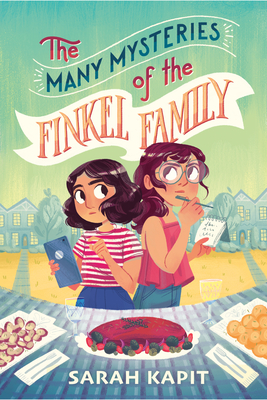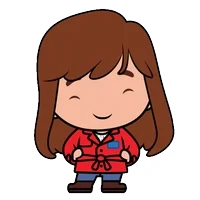 Fans of the Penderwicks and the Vanderbeekers, meet the Finkel family in this middle grade novel about two autistic sisters, their detective agency, and life's most consequential mysteries.
When twelve-year-old Lara Finkel starts her very own detective agency, FIASCCO (Finkel Investigation Agency Solving Consequential Crimes Only), she does not want her sister, Caroline, involved. She and Caroline don't have to do everything together. But Caroline won't give up, and when she brings Lara the firm's first mystery, Lara relents, and the questions start piling up.
But Lara and Caroline's truce doesn't last for long. Caroline normally uses her tablet to talk, but now she's busily texting a new friend. Lara can't figure out what the two of them are up to, but it can't be good. And Caroline doesn't like Lara's snooping—she's supposed to be solving other people's crimes, not spying on Caroline! As FIASCCO and the Finkel family mysteries spin out of control, can Caroline and Lara find a way to be friends again?