Submitted by
YAatBooksInc
on Mon, 07/23/2018 - 12:03pm
Dear Readers,
One of the first questions people ask me when they learn I'm a Children's Book Buyer is do you really read all of the books you buy? Sadly the answer is NO. It's impossible but I'm excited to introduce you to a group of people who give me a first look at everything being published each season, our publisher sales reps! I rely on them to help me discover debut gems, identify new trends and tell me what I should put on top of my never ending need to read pile. Each month a publisher rep will share one of their personal favorites with us. Happy Reading!
Shannon
Books Inc. Co-Owner &
Senior Children's Buyer
Readers, meet Steve!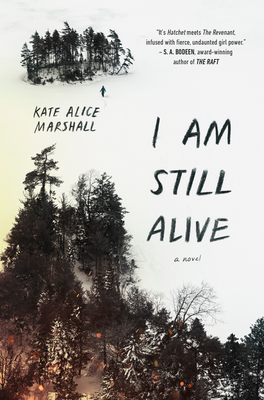 I love thrillers, and I Am Still Alive starts to "thrill" on page one and never stops. Adults will love as well.
Alternating between the past and the present, this tightly-paced novel tells the story of a girl who survived a car crash that killed her mother, then was pulled from foster care and sent to live with her estranged survivalist father in the remote Canadian wilderness. Jess was just beginning to get to know her dad when a secret from his past paid them a visit, leaving their cabin burned to the ground and Jess's father dead. Now, Jess must fight with everything she has to forage and hunt for food, build shelter, and keep herself warm. But she will survive. She has to survive. Because she wants revenge. (Available July 24th).
About Steve: I've worked for Penguin Random House for 33 years! I get to re-live my middle-grade and young adult life once again as my grandkids are now 8 and 9, right in the MG wheelhouse. Enjoy reading, golfing, cooking, and any time spent with the grandkids