Submitted by
YAatBooksInc
on Tue, 10/23/2018 - 8:23am
- Written by By Ava, Amanda, and Alannah
This list is a hybrid of two of our favorite things: YA novels and Taylor Swift. And did we mention 13 is Taylor Swift's number?
*MSL stands for Most Suitable Lyric
1.The cover for THE BELLES is "Gorgeous"!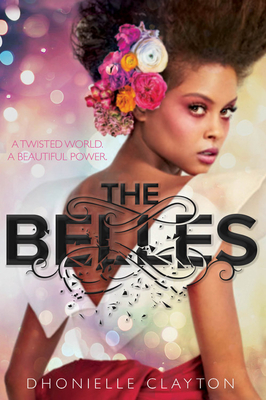 Camellia Beauregard is a Belle, one of the few able to temporarily remodel people's dull faces into masterpieces. But if that's not enough, Camellia also wants to be chosen as the Queen's favorite, the most revered Belle who gets to live in the palace and tend to the royal family and the court.
MSL: 'Cause you're so gorgeous, it actually hurts
Author: Dhonielle Clayton
2. IT'S NOT LIKE IT'S A SECRET: a perfect "Love Story".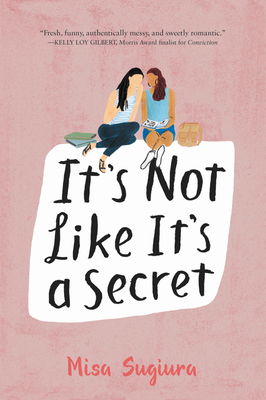 Things begin to change when sixteen-year-old Sana Kiyohara moves to California, new state, new school, new… sexuality? Sana starts falling in love with Jaime Ramirez, and Jaime might even like her back. There's just one problem: Sana's friends and Jaime's friends don't trust each other. And perhaps another: Caleb is falling for Sana. A perfect love story. And another: Sana's dad might be having affair. Hmm… not so perfect after all?
MSL: This love is difficult, but it's real/Don't be afraid we'll make it out of this mess
Author: Misa Sugiura
3. THE SECRET OF A (love-witch's) HEART NOTE is a bit "Delicate".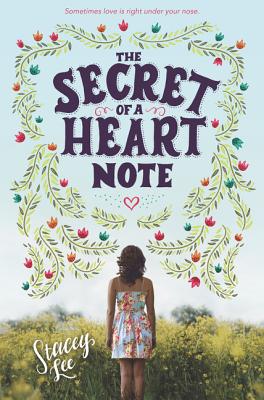 Mim comes from a long line of love witches who use their powerful noses to brew elixirs. But there's one catch: a love witch can't fall in love without losing their gift of scent. So what to do when Mim starts falling for the popular soccer-star?
MSL: We can't make any promises now, can we, babe?/But you can make me a drink
Author: Stacey Lee
4. Yael's WOLF BY WOLF tattoos are a reminder of "Look What You Made Me Do".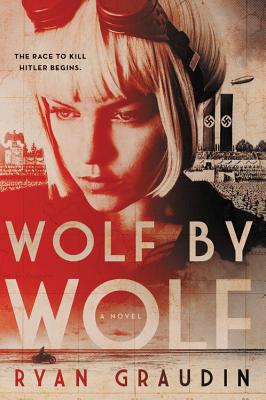 Long story short, Yael's family dies in a Nazi concentration camp while Yael is genetically experimented upon, developing the ability to change her appearance. Now she wants to take revenge by entering a competitive motorcyclist with someone else's face. The prize for winning? A dance with the Furher and the perfect time to draw a gun.
MSL: But I got smarter, I got harder in the nick of time
Author: Ryan Graudin
5. When you see a GENUINE FRAUD, do you ever get that "I Knew You Were Trouble" feeling?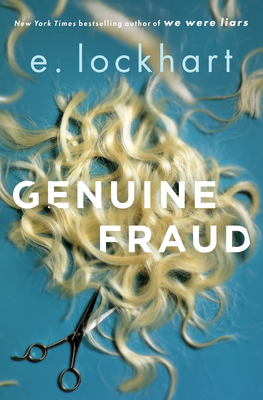 Jule wants to reinvent herself. Imogen, a million-dollar heiress, is the perfect ticket out of Jule's hard-knock life. Against all odds, the two become the best of friends, but each have their own agendas when it comes to their friendship. Oh, and there might be a murder.
MSL: When the saddest fear comes creepin' in/That you never loved me
Author: E. Lockhart
6. Problematic family? Obsessed ex? Heart melting romance? It's A COURT OF THORNS AND ROSES, but I guess you could "Call It What You Want".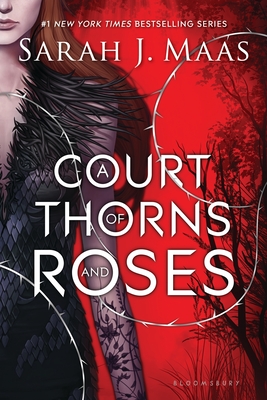 Feyre finds drama queens taking swings, jokers dressing up as kings, but they all fade to nothing when she looks at him. Feyre, a human girl, gets involved with the Faerie lands of Prythian and everything goes wrong. But who can she trust? And what about true love, anyway?
MSL: Starry eyes sparkin' up my darkest night
Author: Sarah J. Maas
7. It's part of THE WINNER'S CURSE, there's just a "Blank Space", and they'll write your name.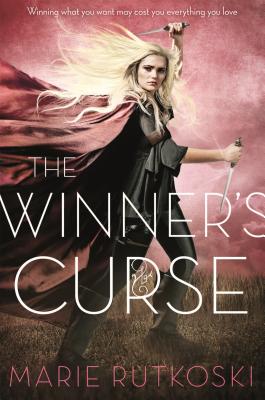 In The Winner's Curse trilogy, Kestrel is the daughter of the general whose empire is a military genius and enslaves those who are captured. She's smart, crafty, and best of all, she's not afraid to play games to get what she wants.
MSL: Find out what you want/Be that girl for a month/Wait the worst is yet to come
Author: Marie Rutkoski
8. Go ahead and SHATTER ME, but Juliette is saying "I Did Something Bad".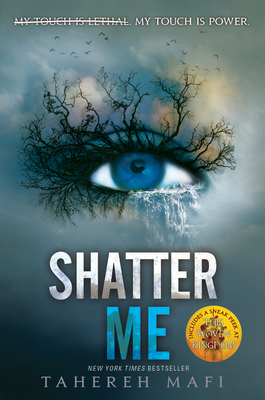 The Shatter Me series is steadily growing in popularity and there are no surprises why - this book's main character is Juliette, a girl whose touch kills and has been locked up by the government. She had warned everyone, and now she's coming for vengeance.
MSL: If a man talks s***, then I owe him nothing/I don't regret it one bit, 'cause he had it coming
Author: Tahereh Mafi
9. Beautiful as a CLOCKWORK ANGEL, a love forever in Tessa's "Wildest Dreams".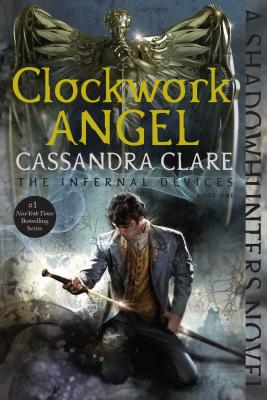 "Wildest Dreams" fits the relationships in the Infernal Devices series perfectly. Both Will and Jem are absolute heartthrobs, but either way, Tessa's relationship with either of them is destined to fail. Representing the bookworm in all of us, Tessa is smart, sharp-witted, and is not afraid to speak her mind.
MSL: And his voice is a familiar sound, nothing lasts forever/But this is getting good now
Author: Cassandra Clare
10. THE CROWN'S GAME harbors two "New Romantics".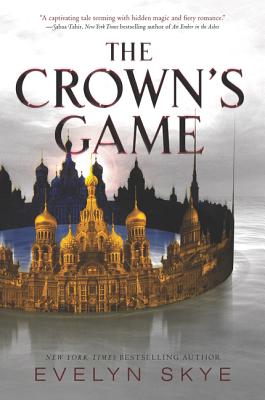 Vika and Nikolai, the only two enchanters in Russia, enter the Crown's game—a competition in magical ability. For the winner, the prize is being initiated as the Imperial Enchanter and advisor to the king. The loser faces death. Both are eager to compete, but it becomes clear that emotions may complicate things…
MSL: And every day is like a battle/But every night with us is like a daydream
Author: Evelyn Skye
11. From Elizabeth May's THE FALCONER, Aileana has got some "Bad Blood" on her hands…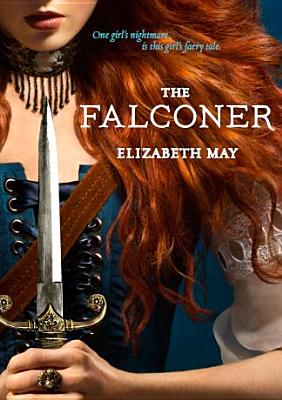 The seeming paragon of an aristocratic girl in nineteenth century Edinburgh, she leads another life, a secret one, centered around her ability to sense the highly treacherous faery race, which she uses to hunt and kill them. With the help of Kiaran, a peculiar friend who may or may not be hiding something himself, Aileana has devoted her life to finding the fae that killed her mother. But when she finds out she's the last of the falconers - a line of women gifted to hunt and kill the fae - the plot thickens.
MSL: So take a look what you've done/ 'Cause baby now we've got bad blood, hey!
Author: Elizabeth May
12."Sparks Fly" in the THE TIME BETWEEN US
They met against all odds. She's from Chicago in 1995, and he's from 2012 San Francisco. Yet Bennet's remarkable power to travel through space and time brings the two together, in Anna's time, and their paths collide. As they get to know each other better, Anna and Bennet become, well, more than friends, and must realize the truth: How will Anna and Bennet be able to stay together when time threatens to knock Bennet back to his own time?
MSL: 'Cause I see, sparks fly, whenever you smile
Author: Tamara Ireland Stone
13. The TO ALL THE BOYS I LOVED BEFORE letters' closing-off phrase is probably "You Belong With Me", Lara Jean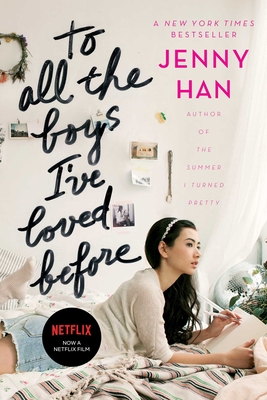 When a mysterious force mails Lara Jean's secret love letters To All The Boys [She's] Loved Before (by Jenny Han), one by one, her former crushes are driven to confront her. But what's written in each? "You Belong With Me" is a condensed version of the messages.
MSL: Been here all along so why can't you see?/You belong with me
Author: Jenny Han